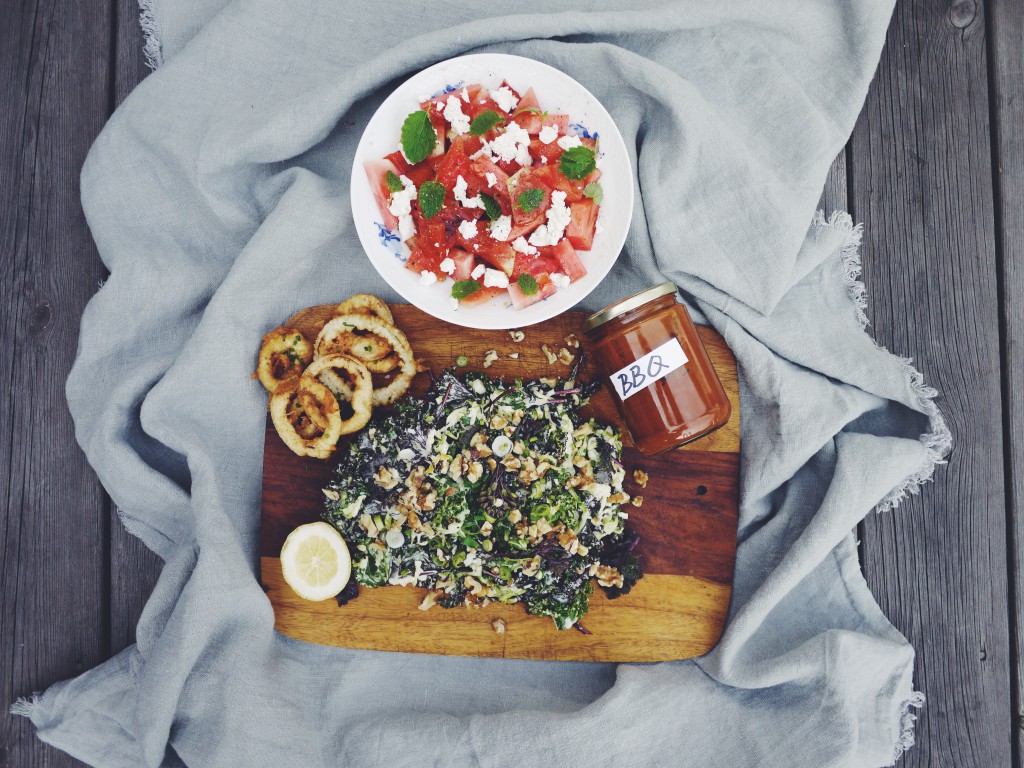 As we speak I am going to eat this for dinner. Grilled watermelon salad with feta cheese and mint. Onion rings with cayenne. And the best salad in my dreams:
THE THREE TYPES OF KALESLAW!!!!!
ITS THE BEST YOU HAVE TO EAT IT.
4 stalks of purple kale
4 stalks of green kale
1/3 of fresh summer white cabbage
1 apple
3 scallions
1 big handful of walnuts
Chives
For the sauce:
1 dl of yoghurt
3 tbsps of mayonnaise
1 teaspoon of Tabasco (add more Christ)
2 cloves of garlic
Juice of half a lemon
Salt and pepper
1.Mix the things for the sauce and let it rest in the fridge.
2. Tear the kale in smaller pieces. Slice the cabbage thin.
3. Grate the apple, chop the scallions.
4. Chop the chives.
5. Mix everything with the sauce, mix a lot so everything is covered in sauce.
6. Let it rest in the fridge.
7. Top with chives and walnuts.
HAPPY BBQ!!!
The sauce is OF COURSE homemade. By my brother.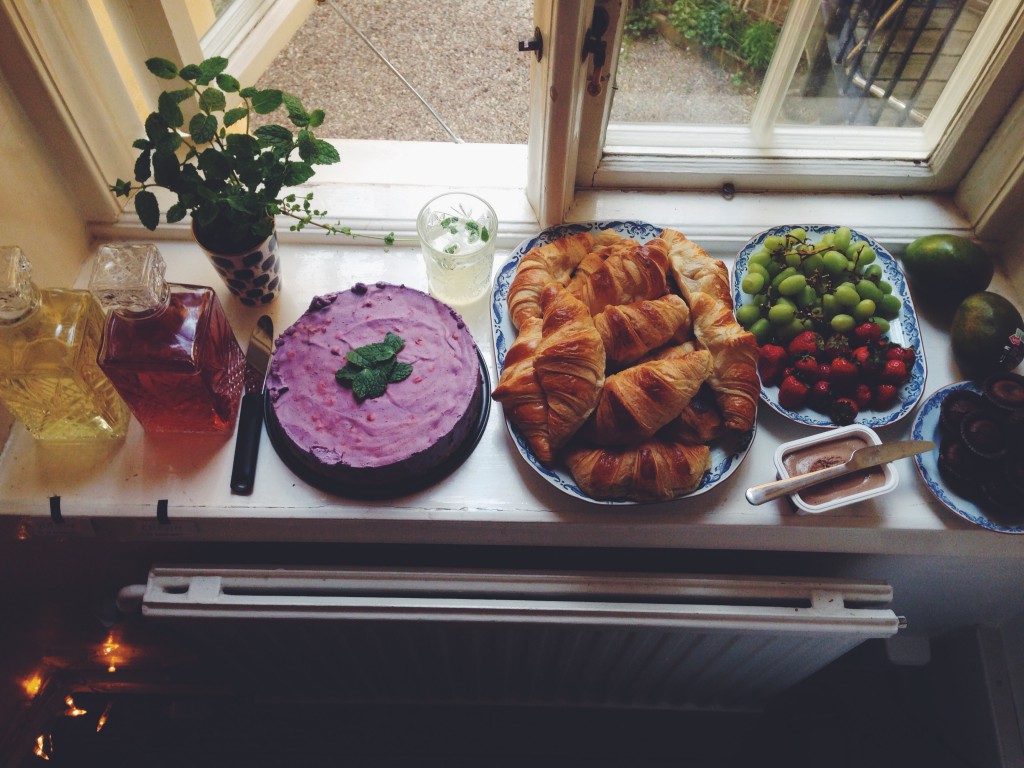 Went to a drink the other day. And my dear friends had so much pastry as you wanted. Croissants, macarons, pain o chocolate, brownies, Nötkräm, cakes and fruit. It was lovely. And champange. So I was super happy. Thank you Isa and Felix!!!!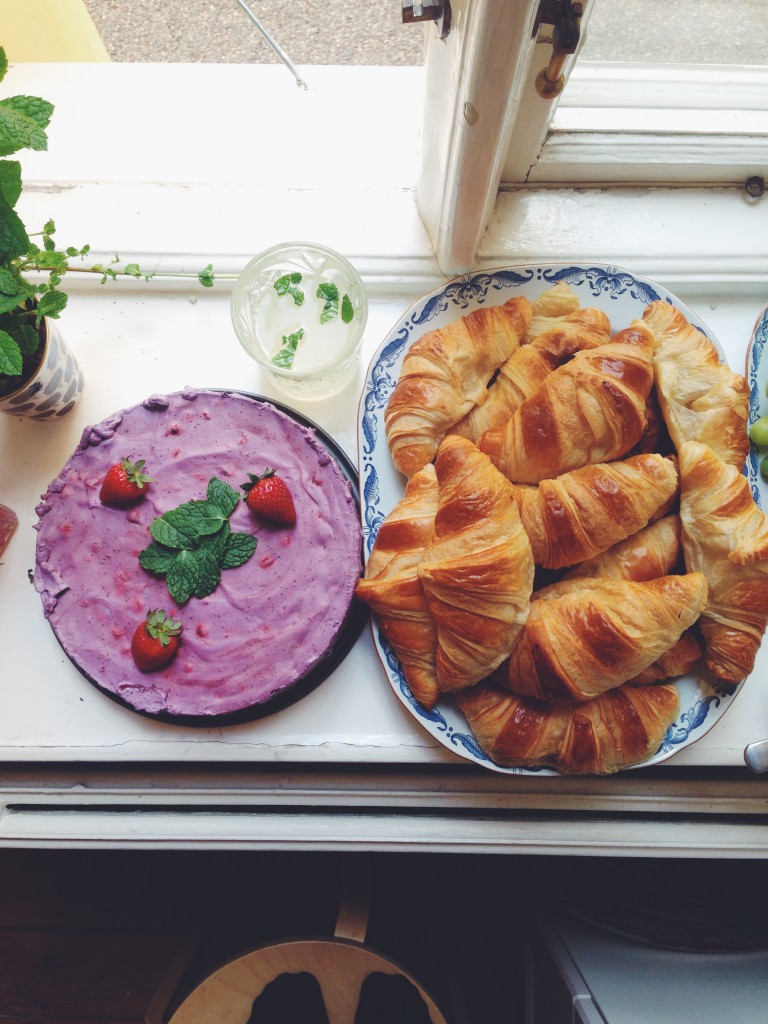 Another pic with the awesome cake that Hanna made. Felix MADE these croissants. That blew my mind.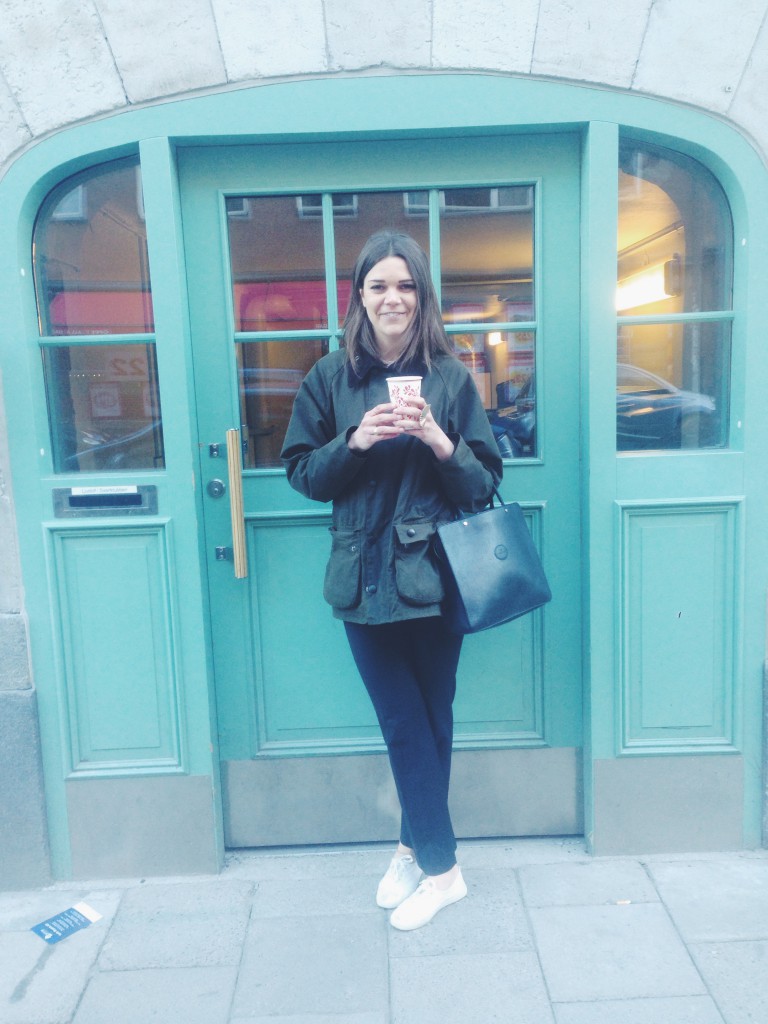 Our final destination (and the destination for like 31285321402394 other people from Stockholm) was Trägårn. Or Trädgården. I never know. Its a club outside. You dance, drink beer and run around!! I love it. But this is Linn in front of a good looking door!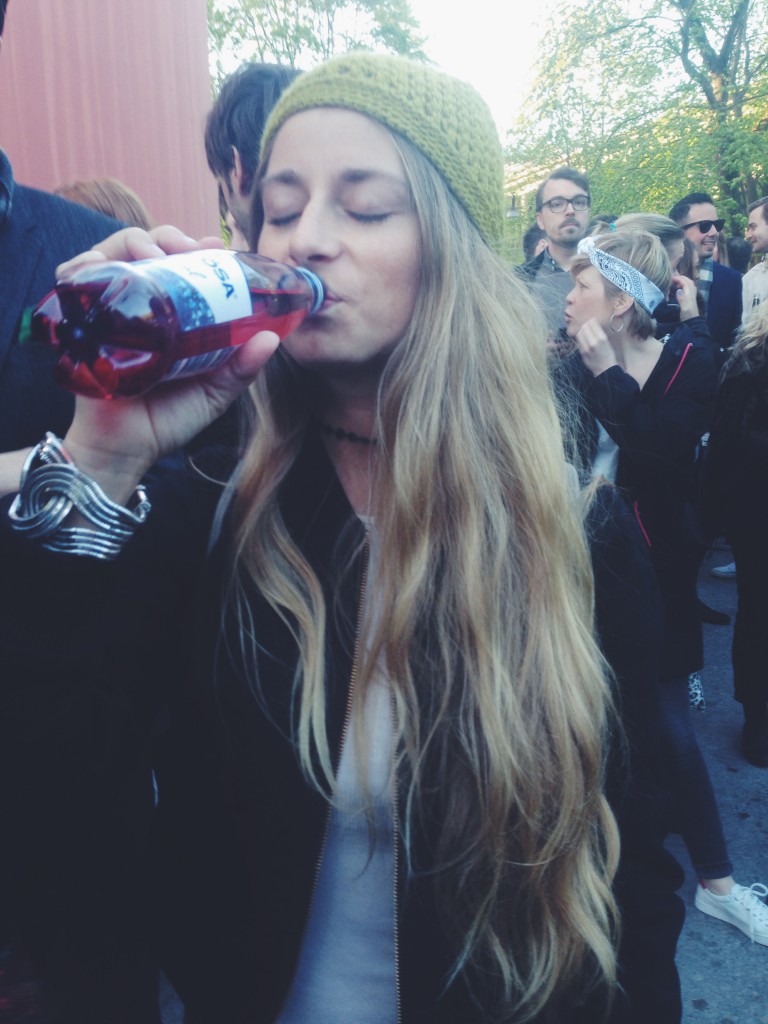 The cue is long. Like really long. So you have to bring road wine. Like rose wine in a smaller Ramlösa bottle. Tip kids.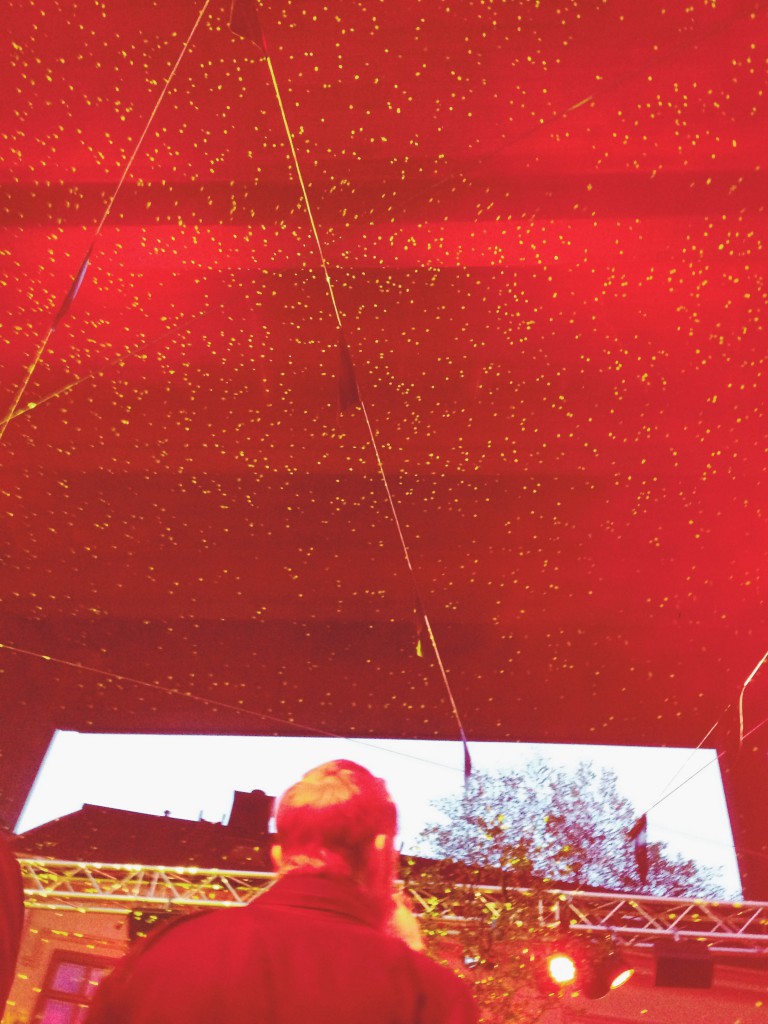 The roof at Trädgårn looks like a sky full of stars!!!! So beautiful. Hehe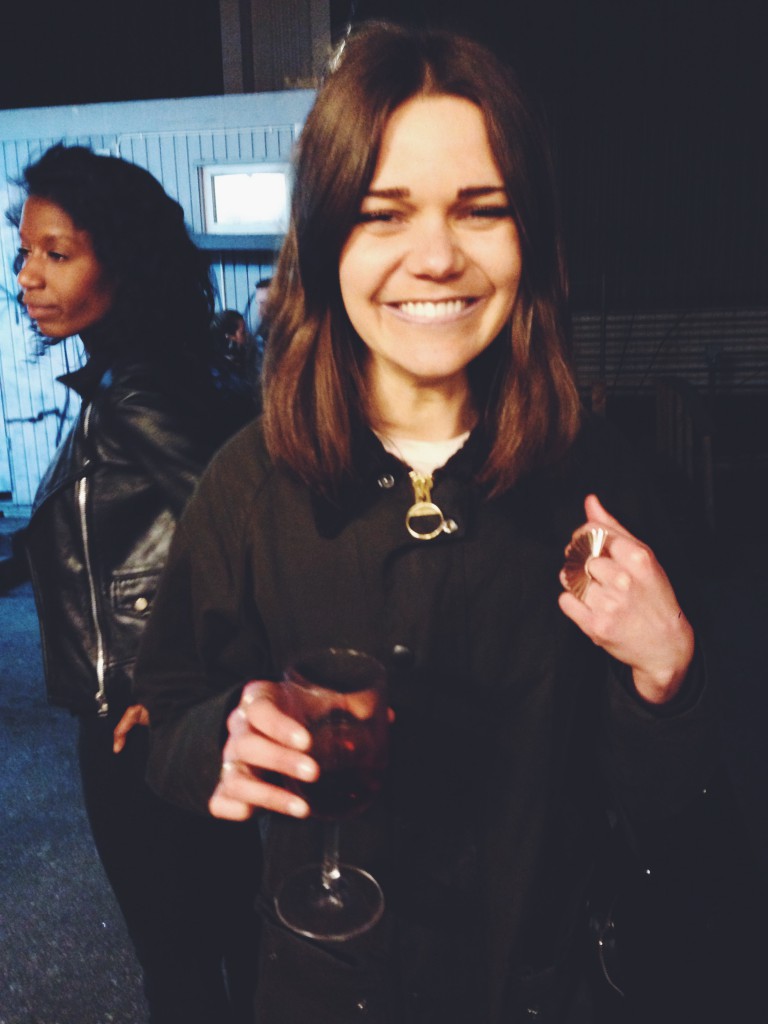 This is Linn. Linn is my best friend. I woke up in her apartment on my birthday. And she put on my favorite song and made me breakfast in bed. I cried. Like, really cried. I love you Linn.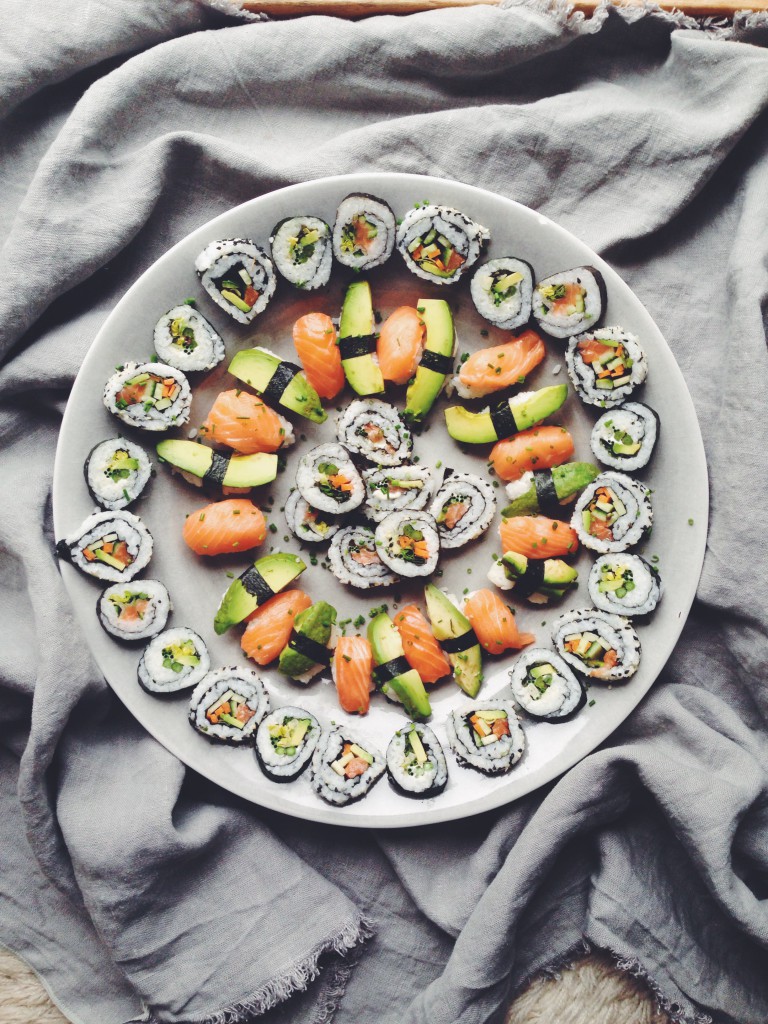 And I made sushi of course!!!!
I will blog about how you do it another day. I promise.
Puss (still means kiss in Swedish)