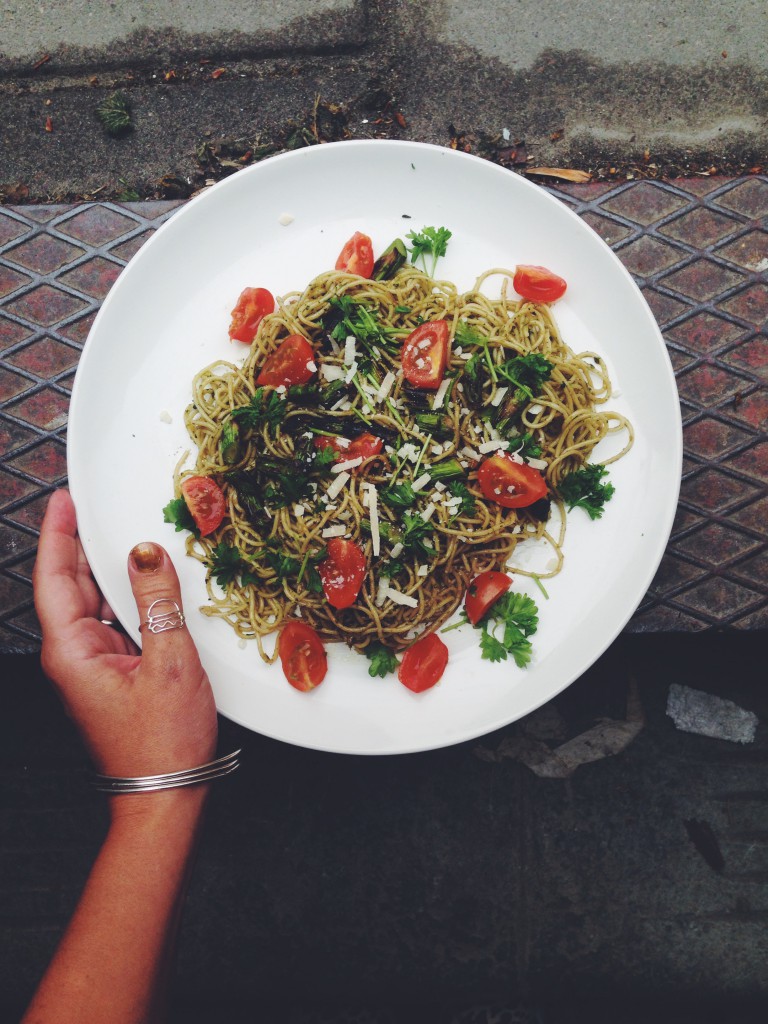 Yes hello my beloved.
ITS SPRING IN STOCKHOLM. I can feel it. I can also see it. Which is so nice. So you guys simply HAVE TO GO OUT IN THE WOOD AWAY FROM BIG ROADS AND PICK WILD THINGS. Wearing Burger ring by my dearest Caroline Hjerpe.
Ok I did not go so far for that. We had small beautiful dandelions and nettles in our garden. I had to save the nettles from my brother when he tried to cut them down. Anyway. If you pick Dandelions and nettles, make sure its the small, soft leaves you pick. If you pick the big ones your pesto o whatever you are making will taste horrible. For more information and inspiration check out lifebylisen.com. She is amazing. And my brother did her site. Its beautiful.
PESTO WITH DANDELION AND PARSLEY
1 big handful of small thin leaves of dandelion
2 handfuls of Parsley
2 tbsp of roasted sunflower seeds
1 dl of good olive oil (maybe a little bit less)
1 clove of garlic
1 handfull of grated Parmesan
One splash of lemon juice
Salt and pepper
Mix everything except the oil. Gently drip in so oil until you have the consistency you want. You might want to add 1 tbsp of boiling water to bring out the bright green color. Season with salt and pepper.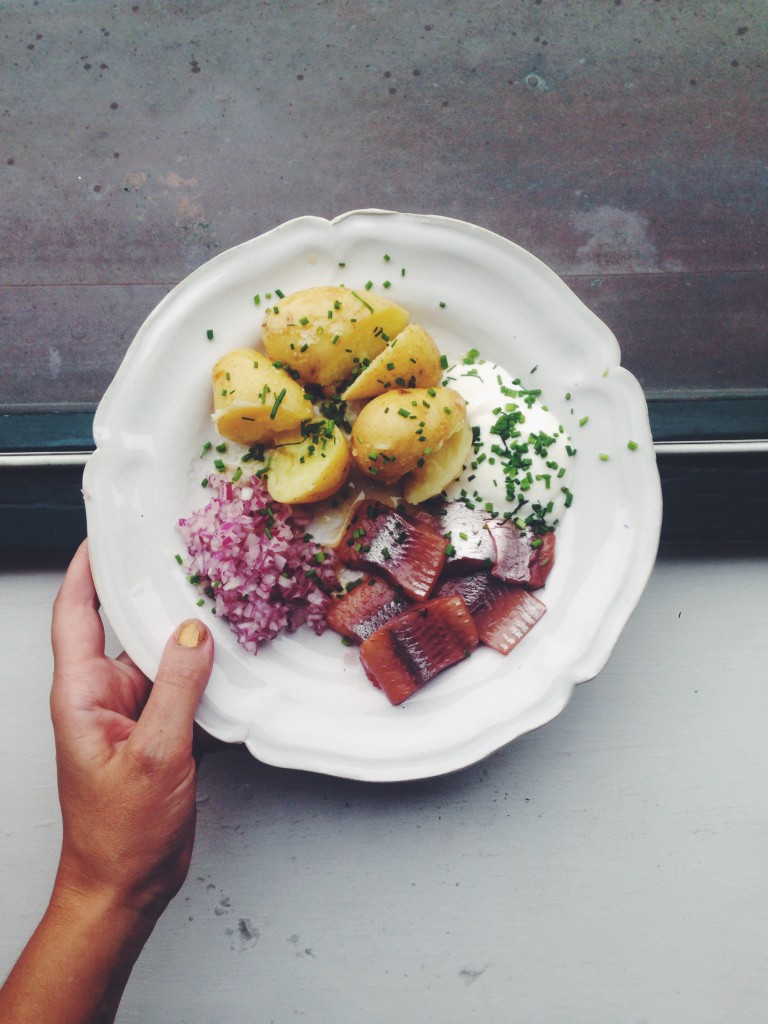 Had dinner with my loves Bella and Nea. First it was not going to be any dinner beacuse the power was off in Bellas house. But then, it went back on. Hehe. And we could go and buy dinner. Me and Bella went to the store. We got herring. HERRING. Herring is small pickled fish. Very swedish. Not many people I know like it though. But I do. Especially with new potatoes, sour cream, red onion, chives and butter. So thats whats for dinner.
Got a bit worried that Nea would be disappointed. She was not. She has too happy. She even screamed. So we had herring and Bella said that she is going to eat this all summer. Swedes loves herring.
PUSS