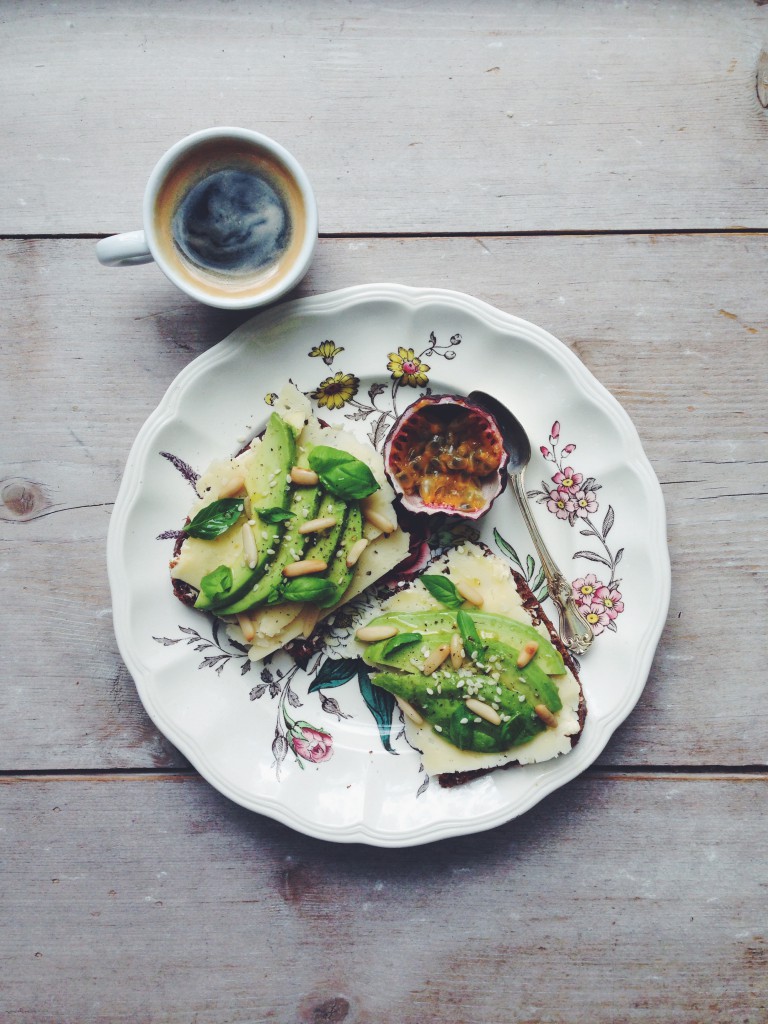 HI KIDS. Avocado sandwich. Omg Omg everybody loves them. I know. And its tiering sometimes. But its true. We do love it. So I try to skip the part where its so fucking popular and just eat it already. So.
Danish ry bread (quite thin slices)
Butter (a lot)
Aged Cheese (Morfars brännvins ost)
Avocado (ready and soft)
Pine nuts (roasted)
Olive oil (expensive)
Basil (torn into pieces)
Sesame seeds (Fresh otherwise it tastes like dirt)
EAT! With passion fruit and coffee.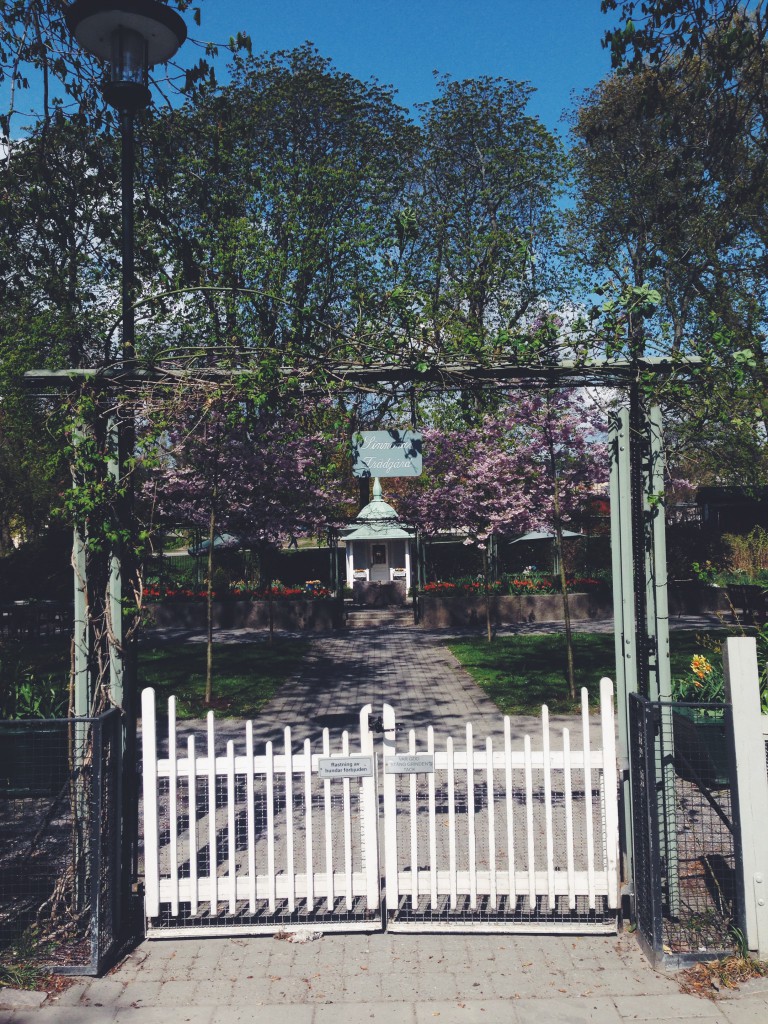 Had lunch a cultural day with my mom. If you live in Stockholm, go to Bonniers Konsthall. Ylva Ogland is amazing. But this is a small garden hidden behind Vasaparken.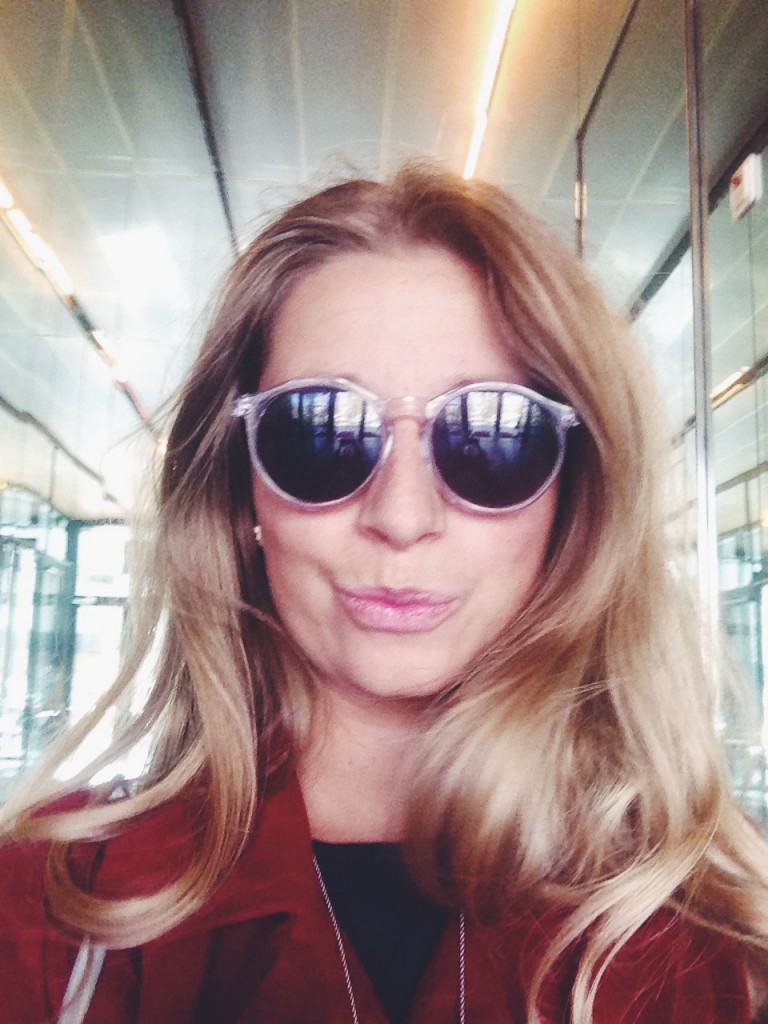 This is me.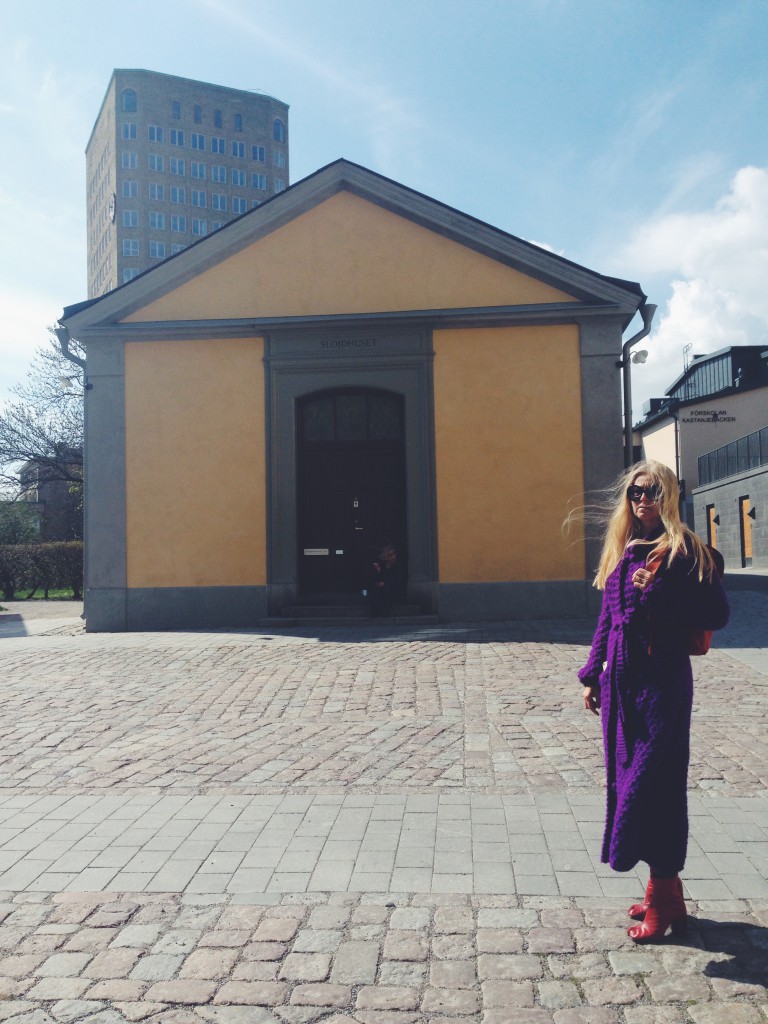 This is my mum. I love her. She knitted that coat. Its purple. She is awesome.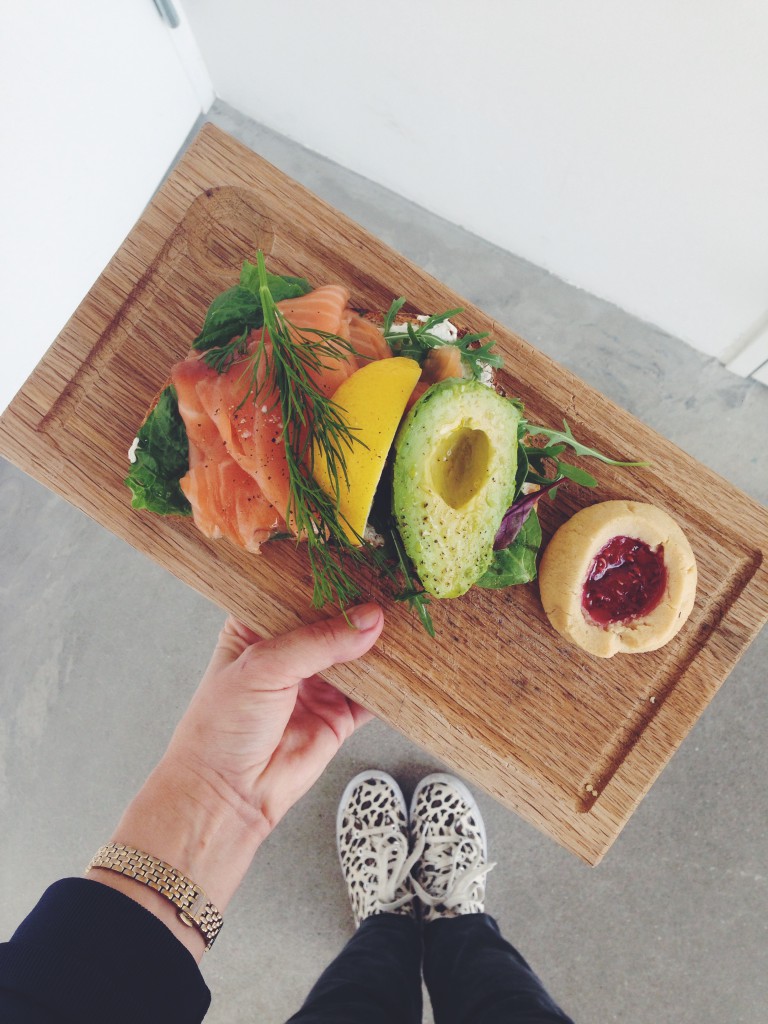 We shared a salmon and avocado sandwich and a raspberry cave cookie. My mum said: That sandwich is as good as that cookie is not. Conclusion: The sandwich was awesome. Really.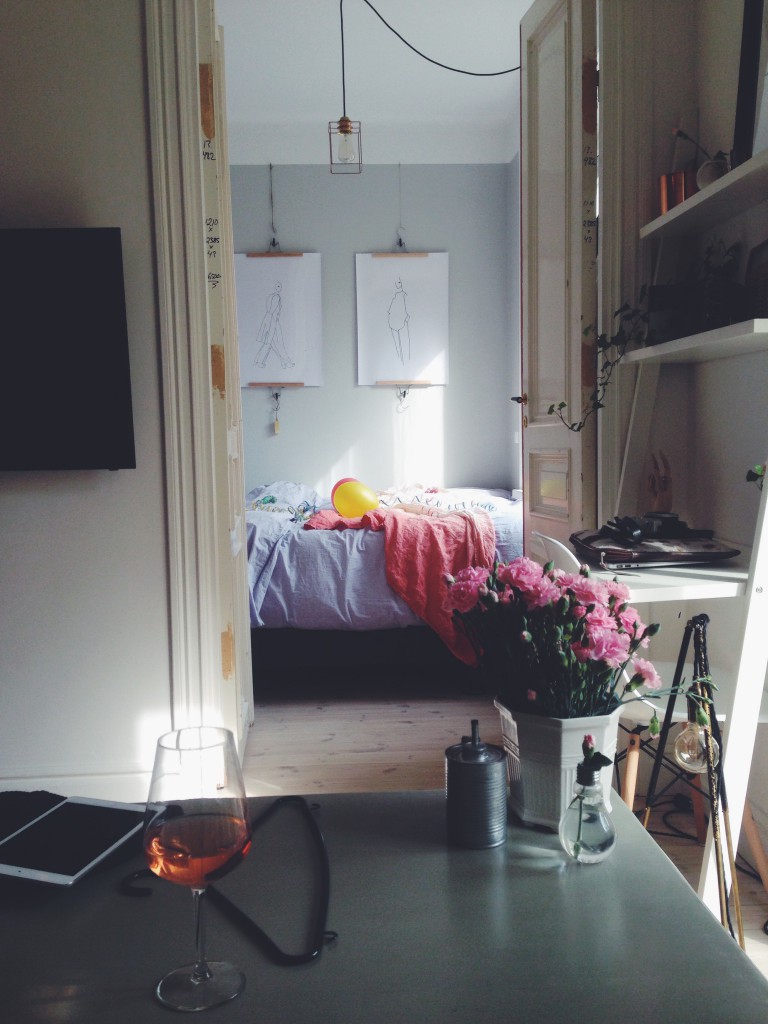 Had a glass of rosé wine at my friends flat.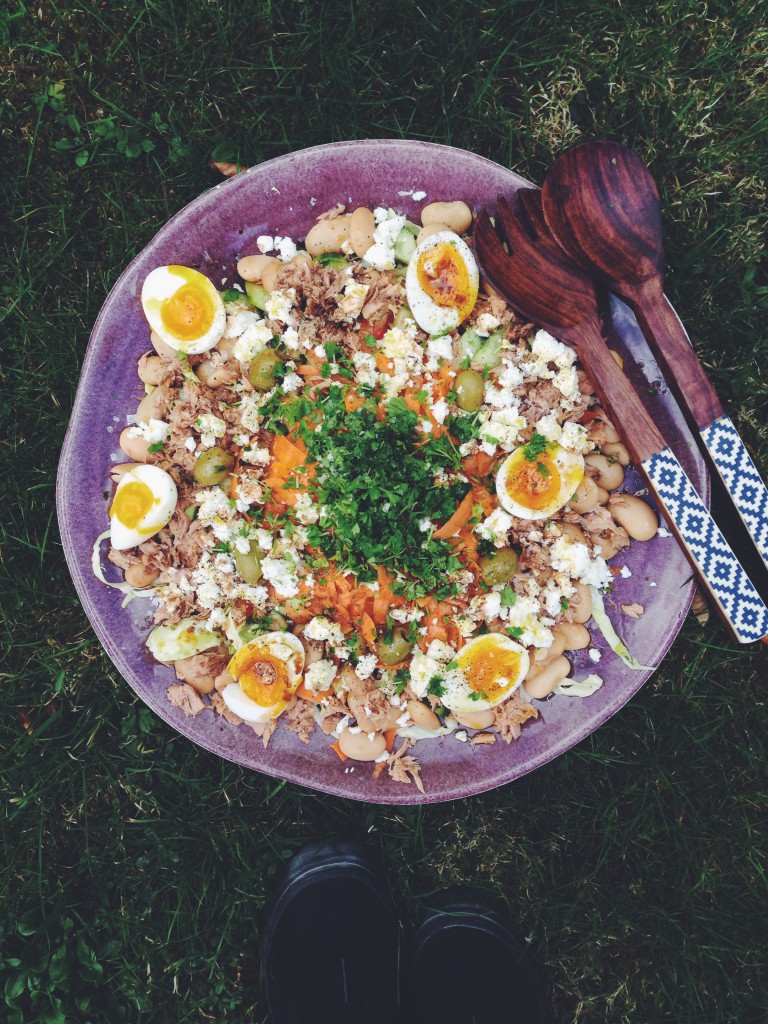 My mum made a tuna salad for us. Filled with white cabbage, tuna, olives, carrots, white beans and egg.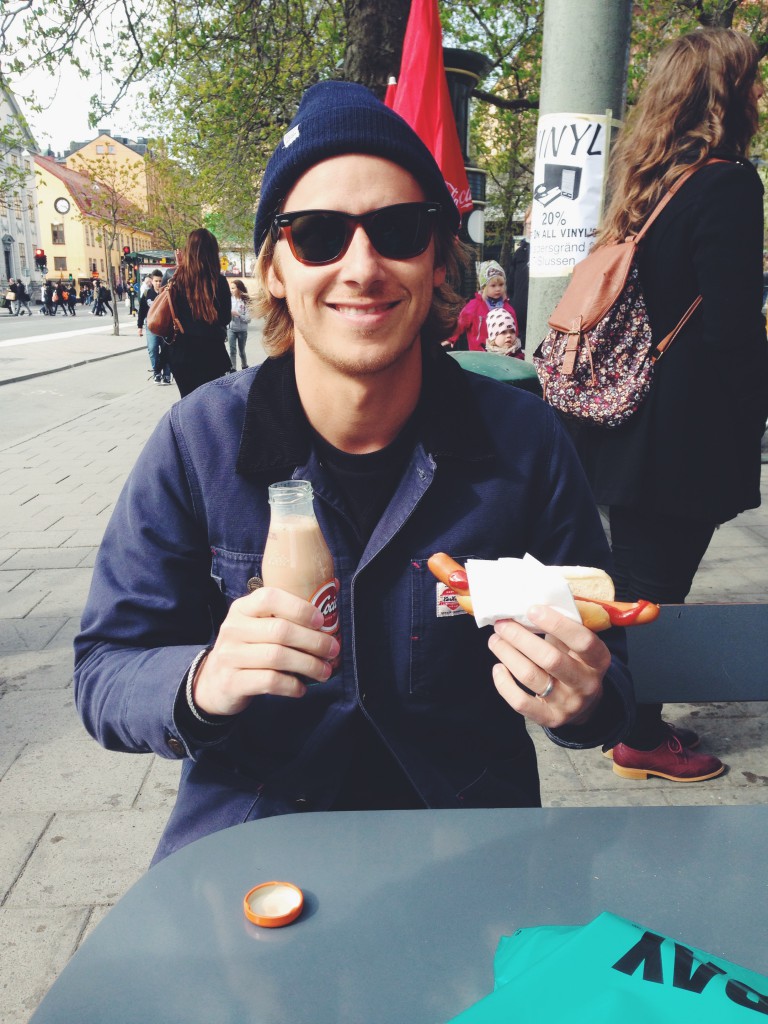 My husband (!!!!) had korv med Pucko. I love you.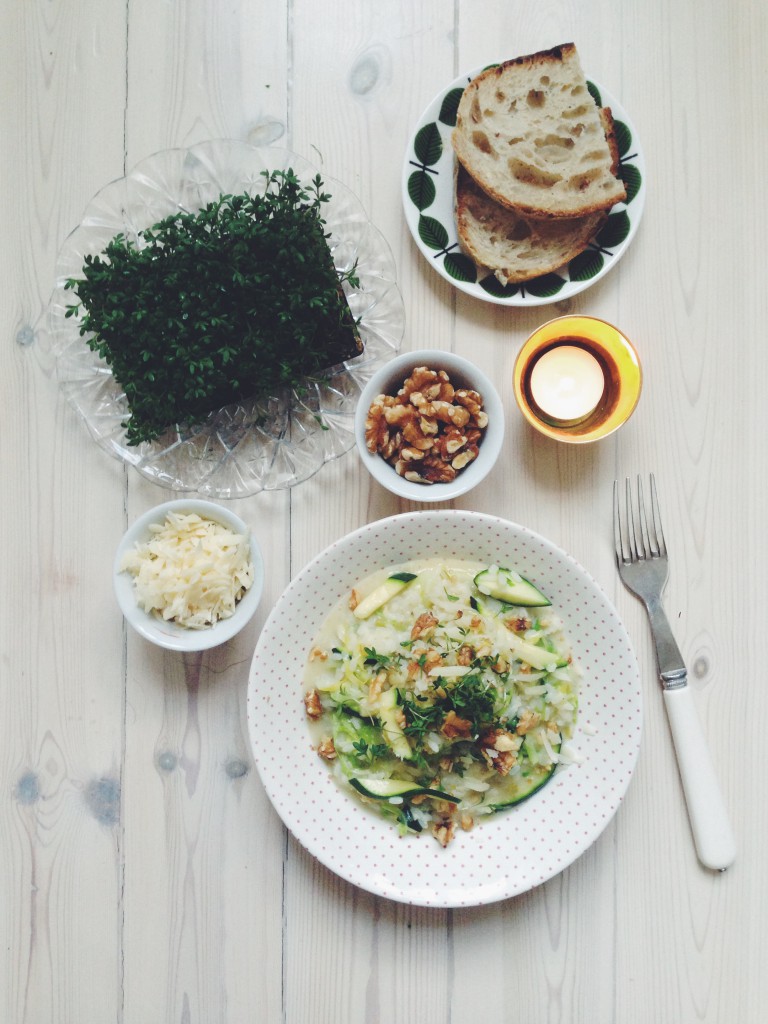 Made a fresh white cabbage, squash and walnut risotto for our friends. Love cooking.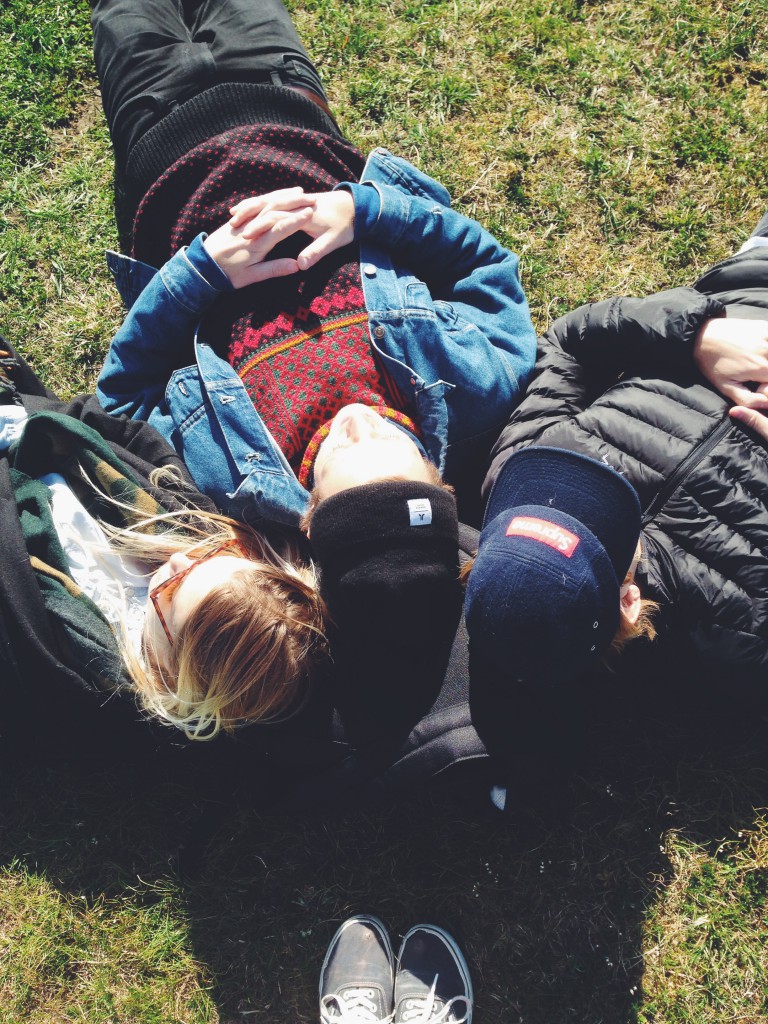 Went to a awesome party and were hangover the day after at Gärdet.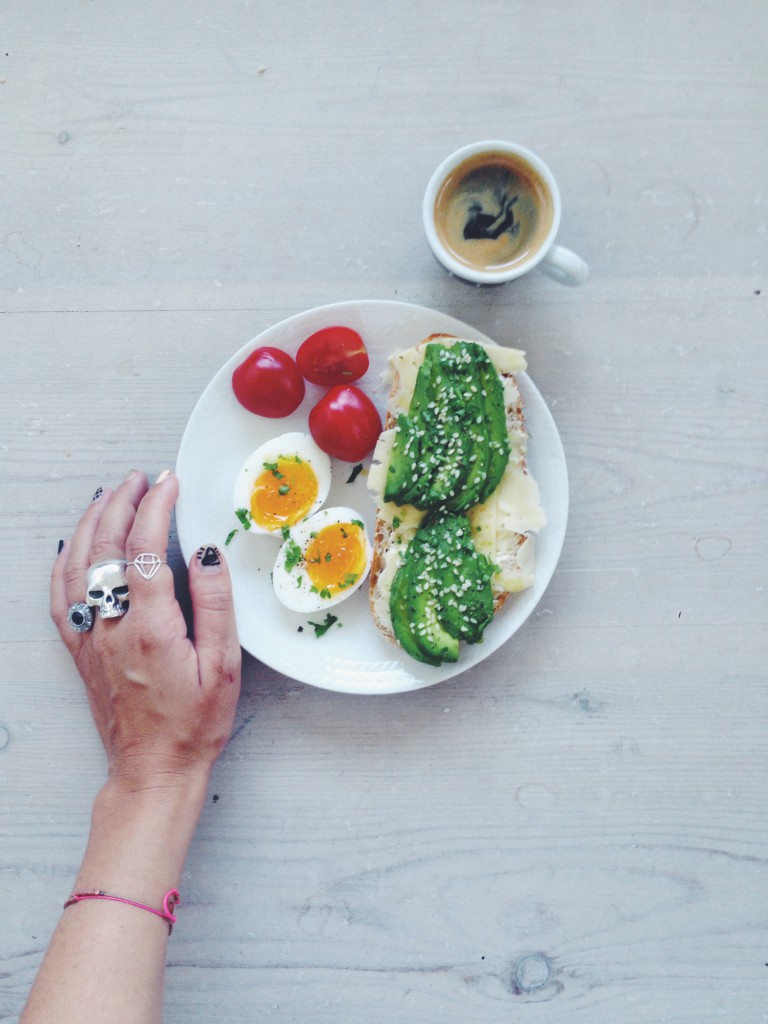 Had breakfast AGAIN (omg can she stop eating breakfast, no I cant and you should start).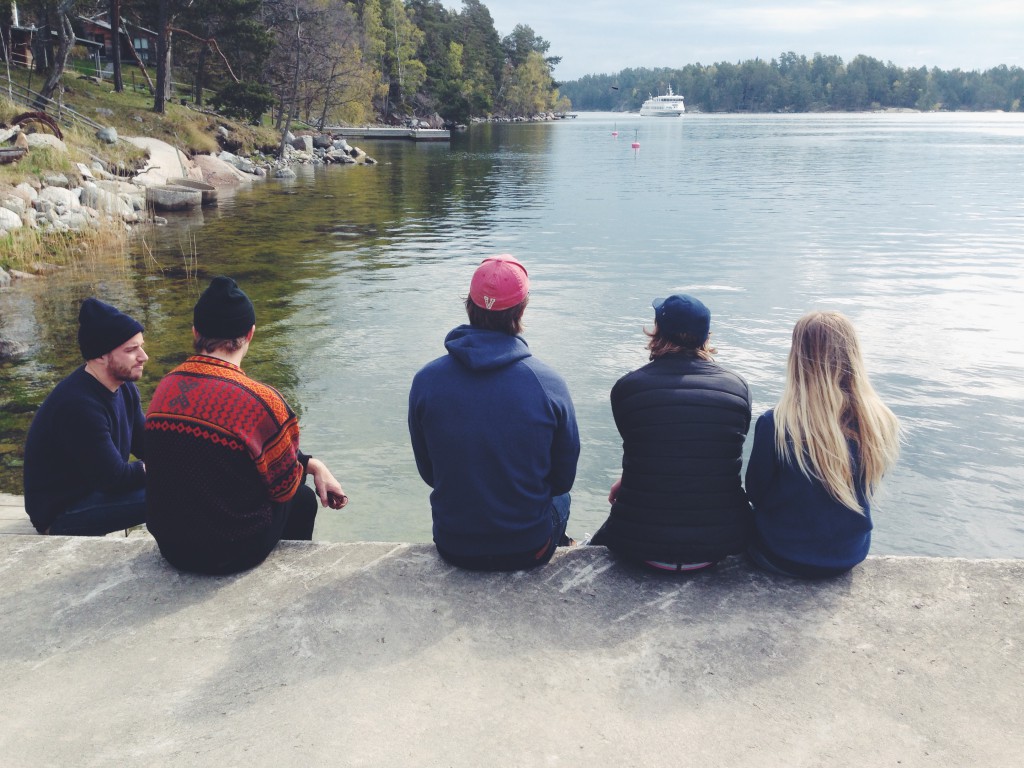 Went out in the archipelago. To Wrestling island. We cooked chilli, drank wine, had sauna (?), swam (?) in the sea in the mooonlight (I KNOW) and played games.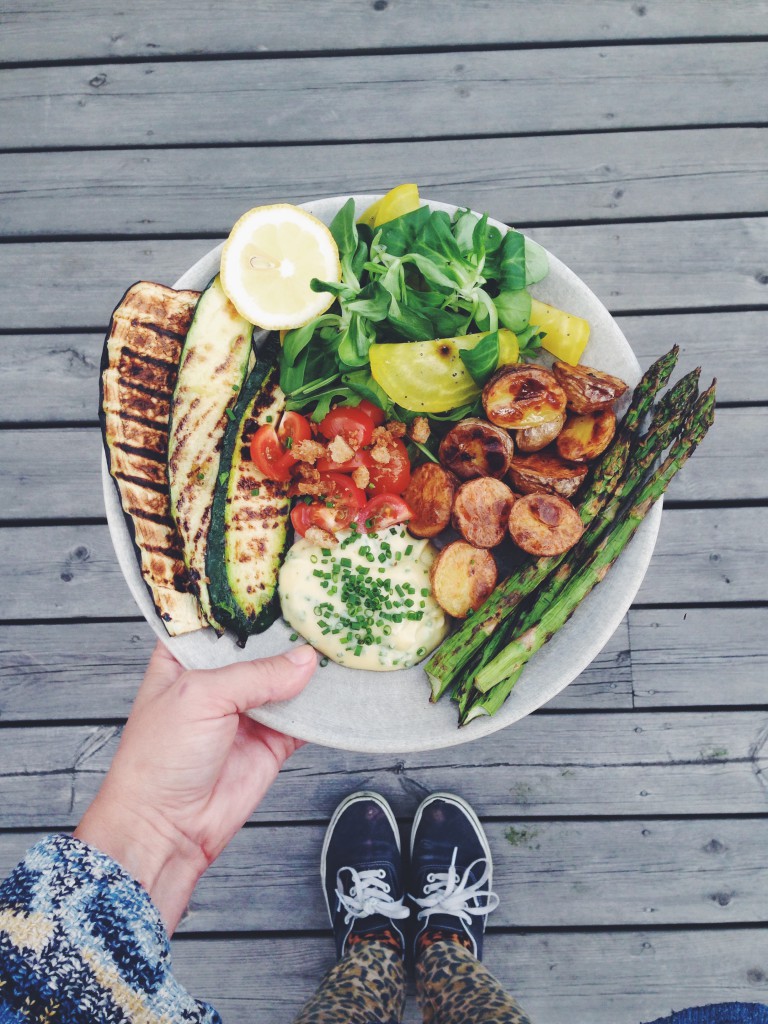 And then came home and cooked Sunday dinner. With roasted potatoes, aioli with chives, char-grilled eggplant, squash and asparagus and a salad with mache, arugula, yellow beet and poppy seeds. Some tomatoes.
THIS IS HOW YOU MAKE A AIOLI WITH CHIVES OK:
2 egg yolks
1 tbsp of dijon mustard
2,5 dl of canola oil
1 tbsp of lemon juice
2 cloves of garlic
1 big ass bunch of chives
Salt and pepper
Take out the eggs, separate the yolk from the egg and let the egg hit room temperature.
Add the yolks to a bowl and use a ballon whisk and whisk in the mustard. NOW. Take the canola oil, drip in small drops of oil into the yolk and dijon mix. WHISK FOR YOUR LIFE. I mean, whisk. Add a little bit more oil. Whisk. Add oil. Continue until you have a firm and shiny sauce. You will fail sometime. And if you do, just take a new yolk and add the separated aioli to that one.
OK. Add lemon juice, garlic and salt and pepper. Whisk again. Let it rest for 10 minutes. Give it a taste. Chop chives finely. Add chives. Serve with more chives sprinkled on top.
PUSS