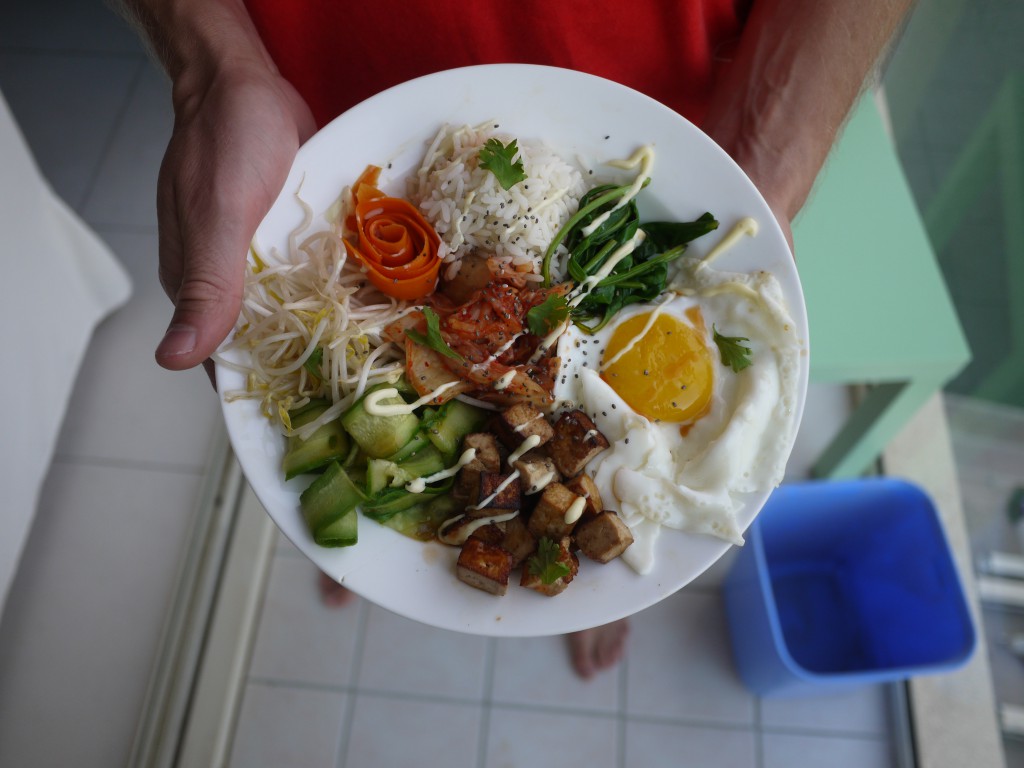 Hi Kids!
Made Bibimbap the other day. Its korean food and its the best. I like to keep mine as easy as possible. So I buy my kimchi in the supermarket. Its so nice. I first had Bibimbap in a small small resuatrant in Stockholm where my husband used to go to have lunch. It was not that good actually but I understood the concept. So. From then and on, I always make my own Bibimbap. The ingredients shifts of course, depending on what you have at home. This day I had these things. It does not matter if you do not have all the ingredients. Just try to make your own, I promise it will taste excellent.
Im just gonna give you simple instructions, no recipe. It will work out.
1. Boiled long grain rice (preferably sushi rice but who has that at home all the time, you can use basmati and even quinoa as well)
2. Carrot and cucumber in ribbons that you make with a peeler. Put them in seperate bowls and add some vinegar and pickle them real quick.
3. Chop some scallion and pickle as well
4. Dice tofu, marinate in soy sauce and the fry it in oil with the soy on high heat
5. Fry eggs really really soft and on low heat
6. Steam spinach
7. BEANSPROUTS
Put everything in a bowl and top with cilantro, mayonnaise and sesame seeds. DONE AND DONE.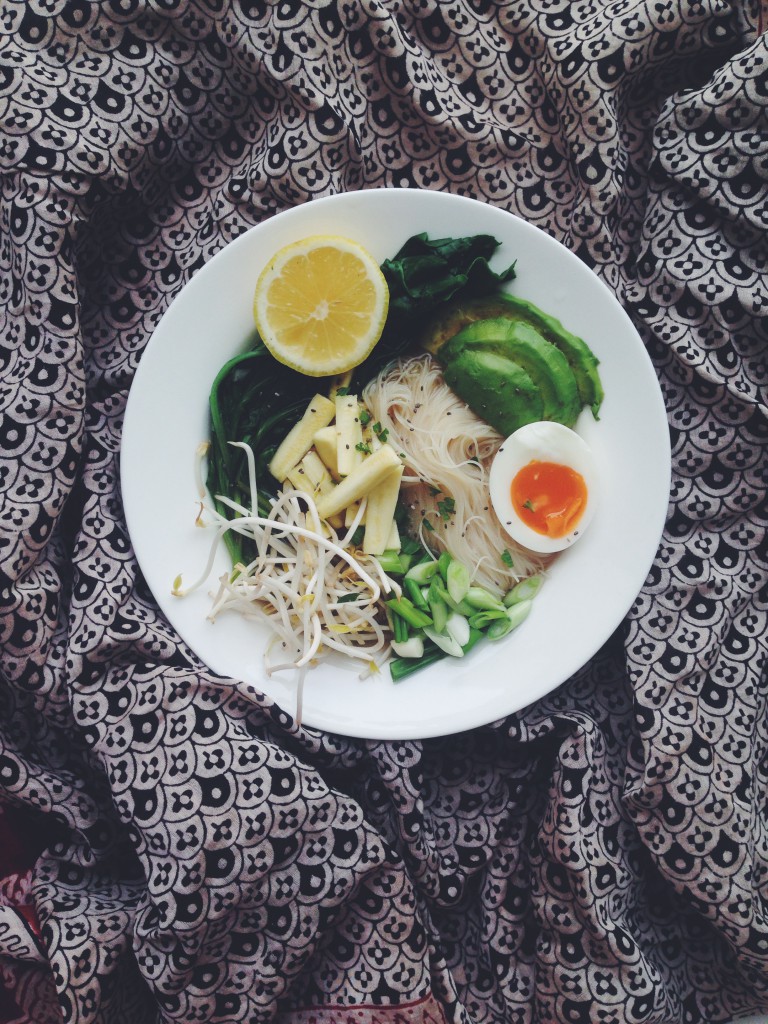 Ramen! Or kind of. I do not know what it is but I always feel so strong for asian food when in Dubai. Maybe all tje beautiful and different vegetables they have here. Anyway. Ramen soup. This is SO FUCKING GOOD WITH THE EGG AND AVOCADO OMG.
FOR ONE HUNGRY PERSON
1 egg
1/2 Avocado
1 handfull spinach
2 scallion
1 really small squash
3 cups of water
3 garlic cloves
4 cm of ginger
1/2 of a red chili
1/3 of a vegetable stock cube
2 tbsps of soy sauce
1 tbsps of oyster sauce
Rice noodles
AS MUCH BEAN SPROUTS YOU CAN EAT
1. Chop ginger, garlic and chili into smaller pieces.
2. Add them to a pot, cover with 3 cups of water and bring to the boil
3. When its boiling, add vegetable stock cube.
4. Then, add the egg and let in cook for 6 minutes. Take the egg out with a spoon and rinse in cold water
4. Chop scallion and squash. Steam them on top of the vegetable broth you are making.
5. Steam the spinach the same way.
6. Slice avocado.
7. Pass the broth through a sieve and then put it back on the stove. Add soy sauce and oyster sauce to the broth.
8. Cook the rice noodles in your delicious broth. Give it a taste, it might need more soy.
Serve with as much bean sprouts as you want, all the vegetables, extra lemon, egg and some seeds sprinkled on top.
IMAGINE THE DISHES. NO DISHES BECAUSE YOU COOKED EVERYTHING IN THAT DAMN BROTH!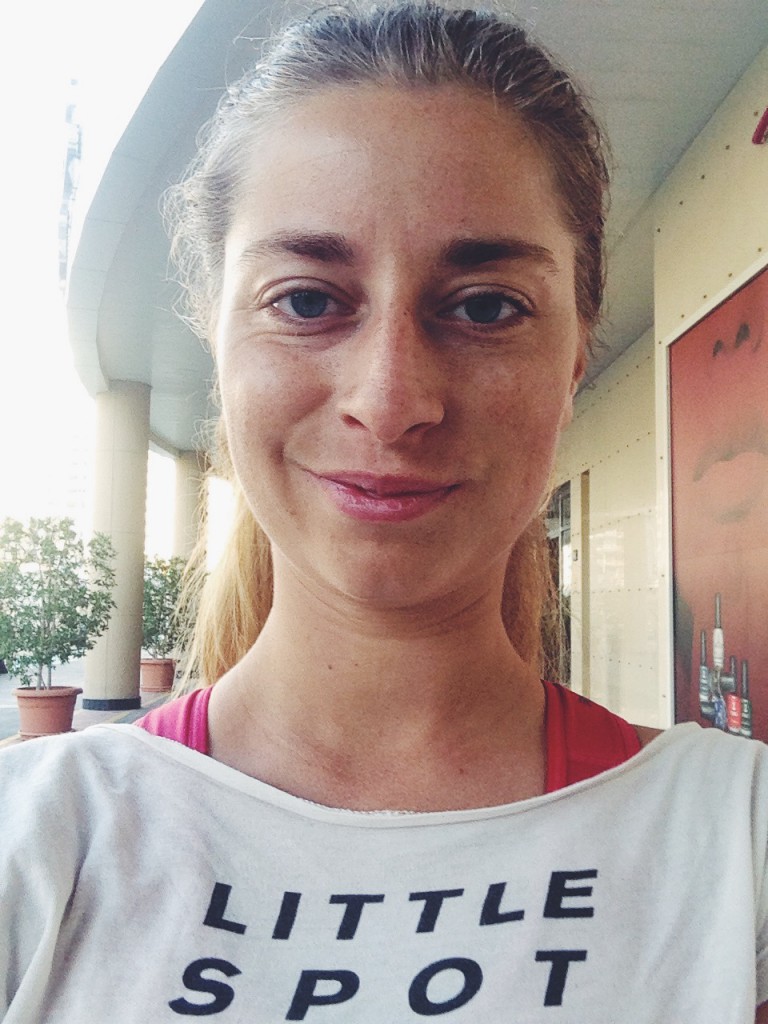 Me feeling hurtig when I m going for a walk at 6 am (!!!!!!!!!!!) I know. Early.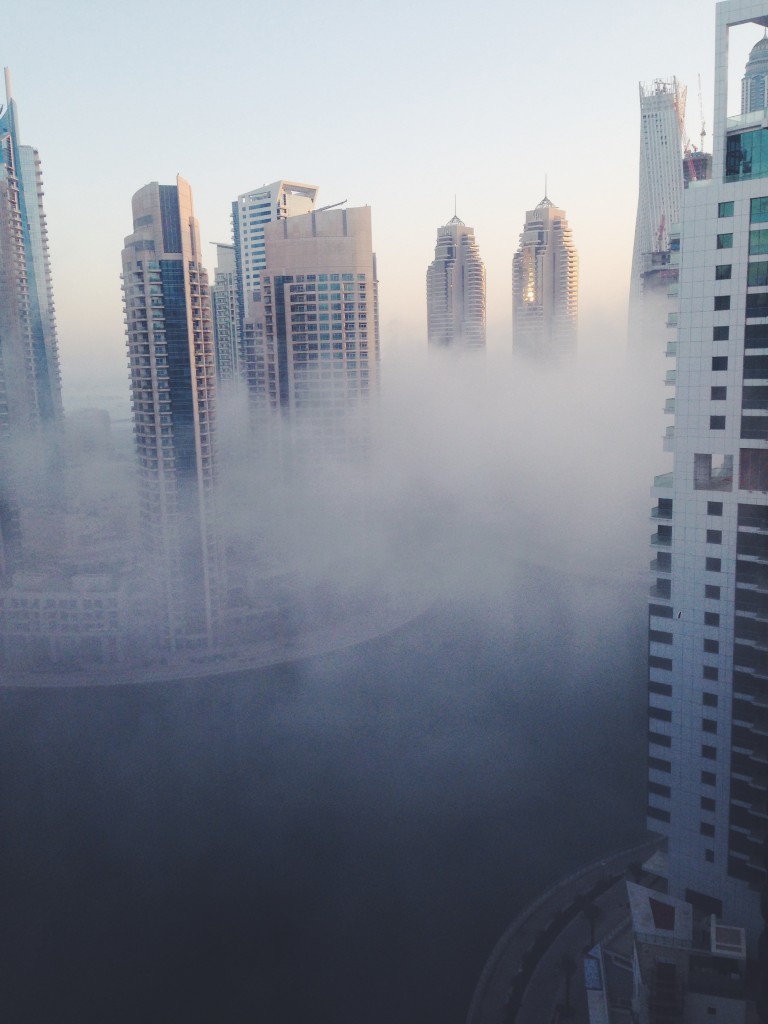 It was a misty morning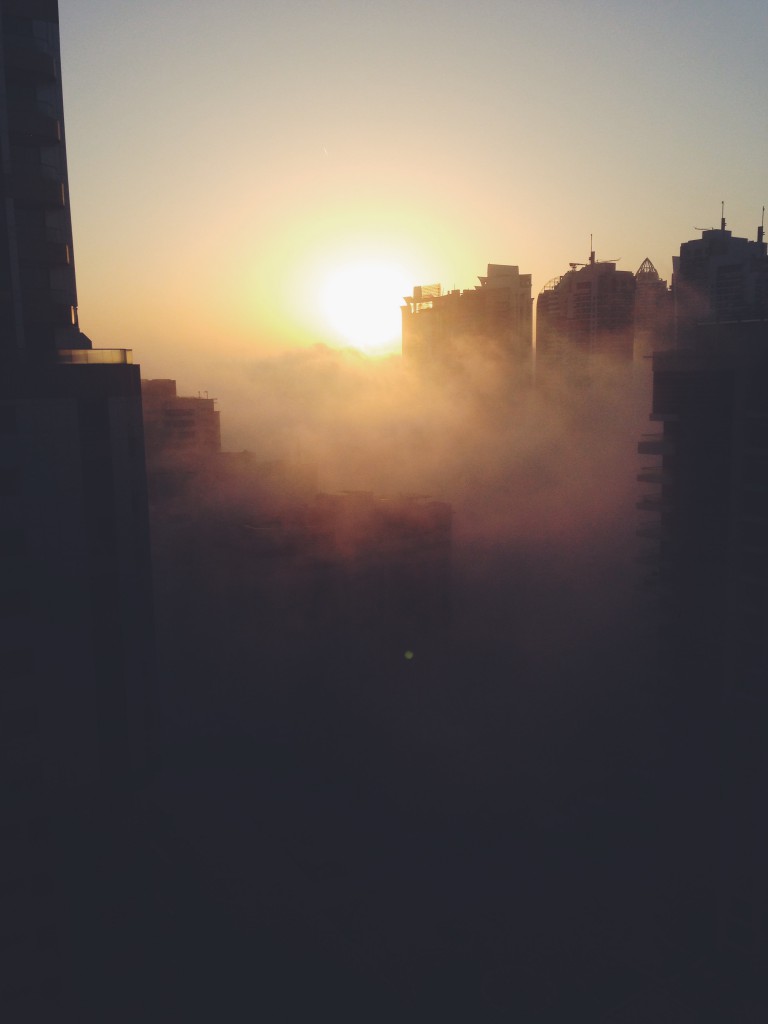 Indeed it was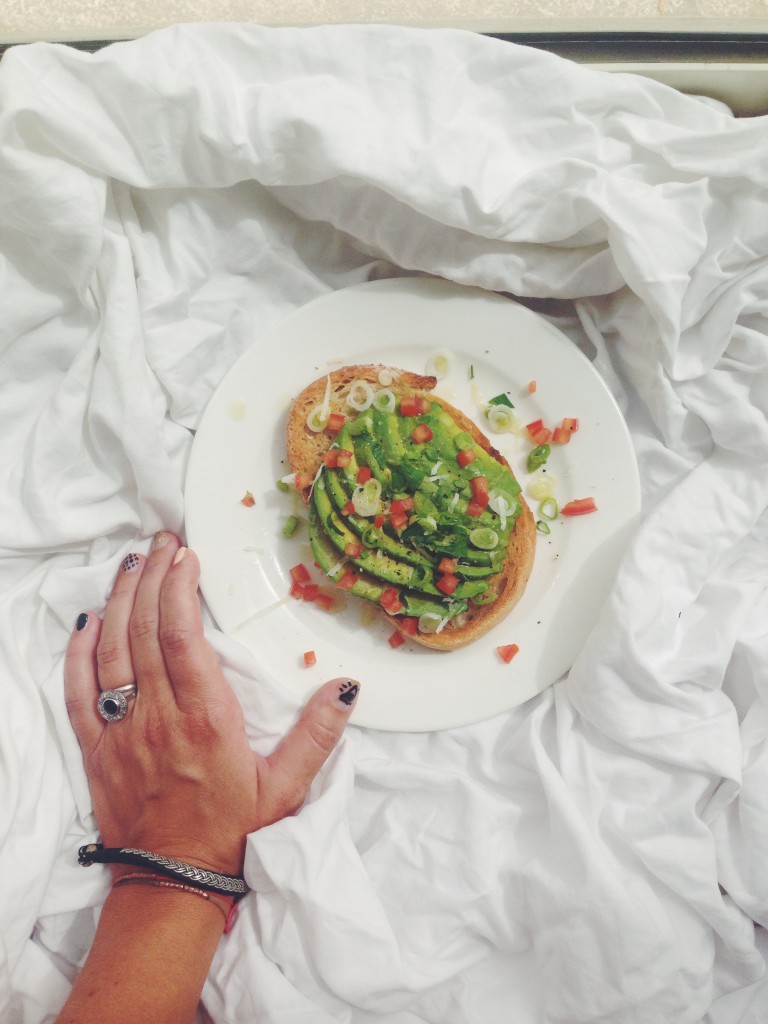 Had some avocado toast. Painted my nails in hipster theme. Tried to make an eye in a triangle but realized 1. Its all smeared out because I cant let the nail polish dry. 2. Googled this now and its some kind of symbol for like Illuminate and Christianity. Not my cup of tea. Happy it smeared out. Hehe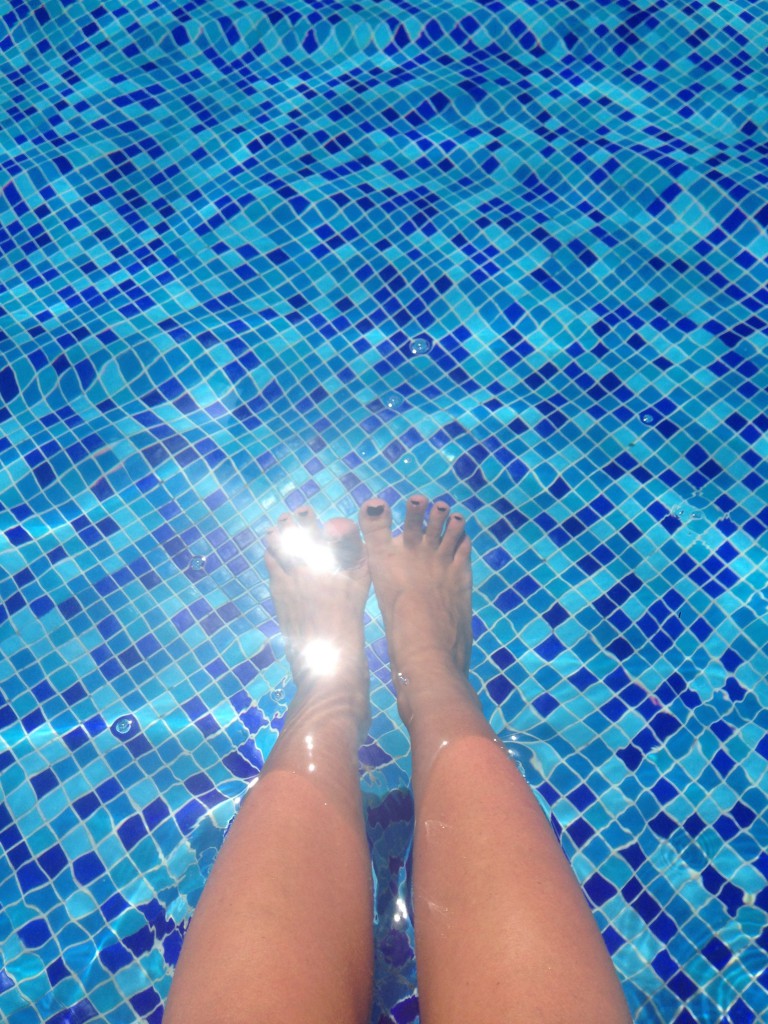 So I went for a swim in the pool. Its too hot here now. Cant complain though.
PUSS!