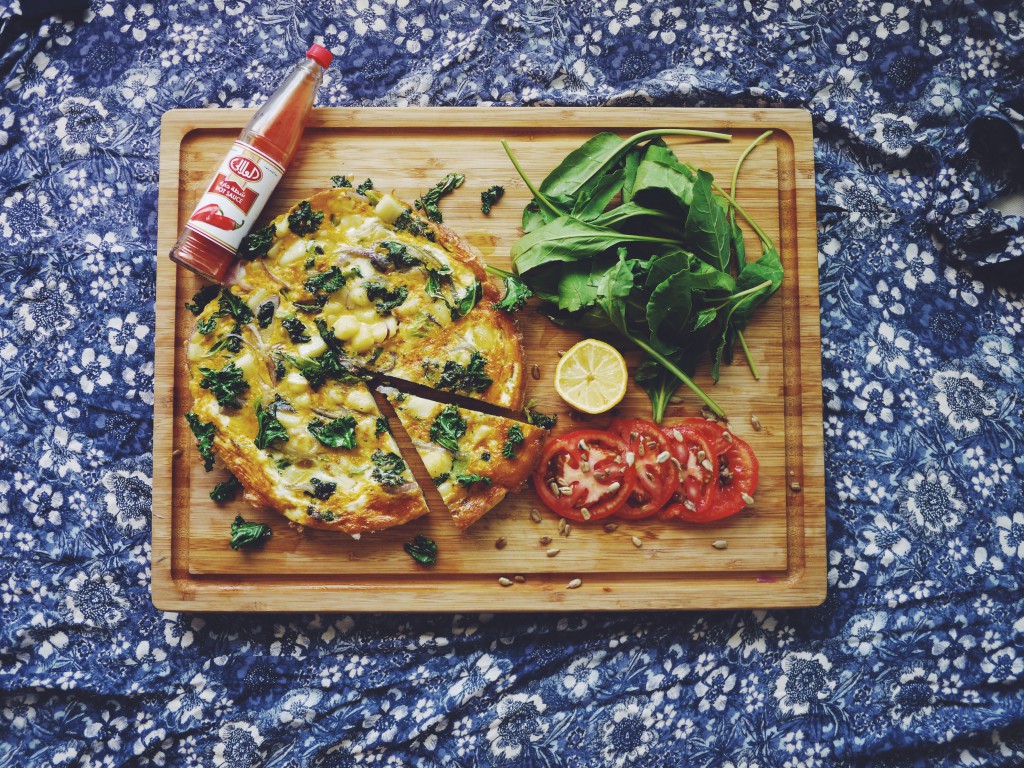 This how I made mine. Pie with out a crust. Love it.
1 big potato
1 big onion (red or yellow)
1 big handfull of kale torn into small, small piceses
5 eggs
2 tbsps of milk or water
3 tbsp of canola oil
Salt and pepper
Some kind of salad to serve with it.
OK.
1. Put your oven on 200 C
2. Chop potato and boil it for 5 minutes. When drain it.
3. Slice onion and tear kale in small pieces.
4. Heat a medium size pan and add canola oil.
5. Add potato, kale and onion, Stir and fry for 2 minutes
6. While its frying, whisk 5 eggs with water or milk and season with salt and pepper
7. Add the eggs to the pan. Stir and try to spread the vegetbles out a little bit
8. Bake in the oven for 6 minutes. Or 7.
9. Take it out, let its rest for 5 minutes.
SERVE WITH SALAD OMG THIS IS SOO GOOD.
PUSS!