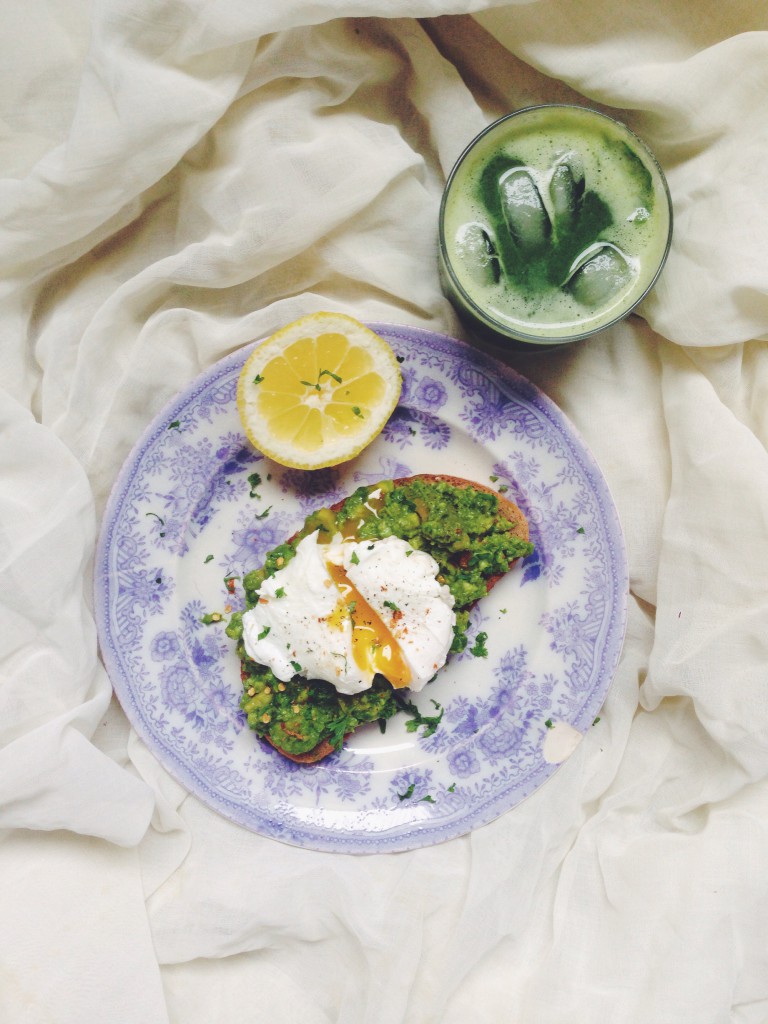 I will help you. IT IS NOT HARD.
This is how I do it:
1 egg
2 teaspoons white wine vinegar
Water
Take a small pot, add water and bring it to the boil. Meanwhile crack one organic egg in a small bowl. Like, a really small bowl. I always use my espresso mug for this but you might have a smaller one than me so use a small bowl instead, or just use what you feel like.
Turn the heat down so the water is simmering not boiling. Add 2 teaspoons of white wine vinegar in the water. This is to help the egg to poach.
Now. Take the small bowl in your best hand and a wooden spoon in the other hand. Make a swirl in the bubbling water (easy on the hand, just a small swirl) and let you egg carefully slip into the water. Do not touch the egg. I repeat: DO NOT TOUCH THE EGG. Just let it be. Put your egg clock on 2 minutes.
Remove egg from the water after 2 minutes and let it rest on a plate for 2 minutes.
AVOCADO MASH:
1 avocado
1 pinch of salt
1 teaspoon or more olive oil (nice olive oil OK)
A lil bit of lemon
Mash it with a fork. Spread on a toast. Top with the poached egg. Some chili flakes. Parsley. Lemon
HAPPY SALAD DAY.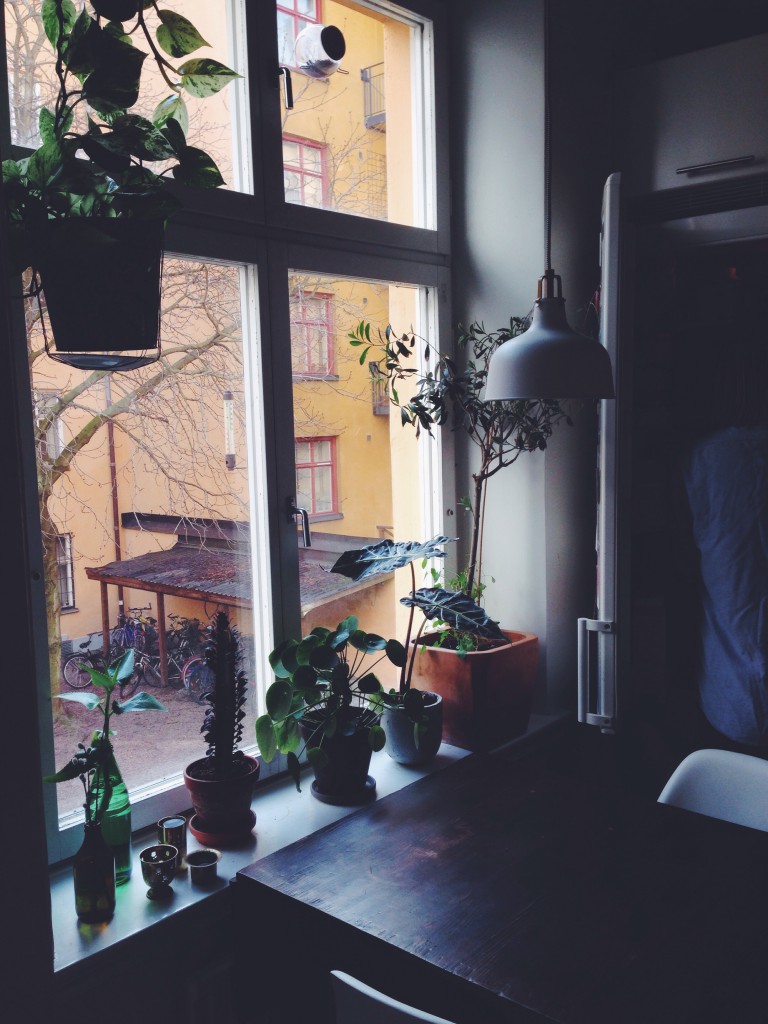 My friend Johanna has the dreamiest kitchen. I also want to have loads of plants:(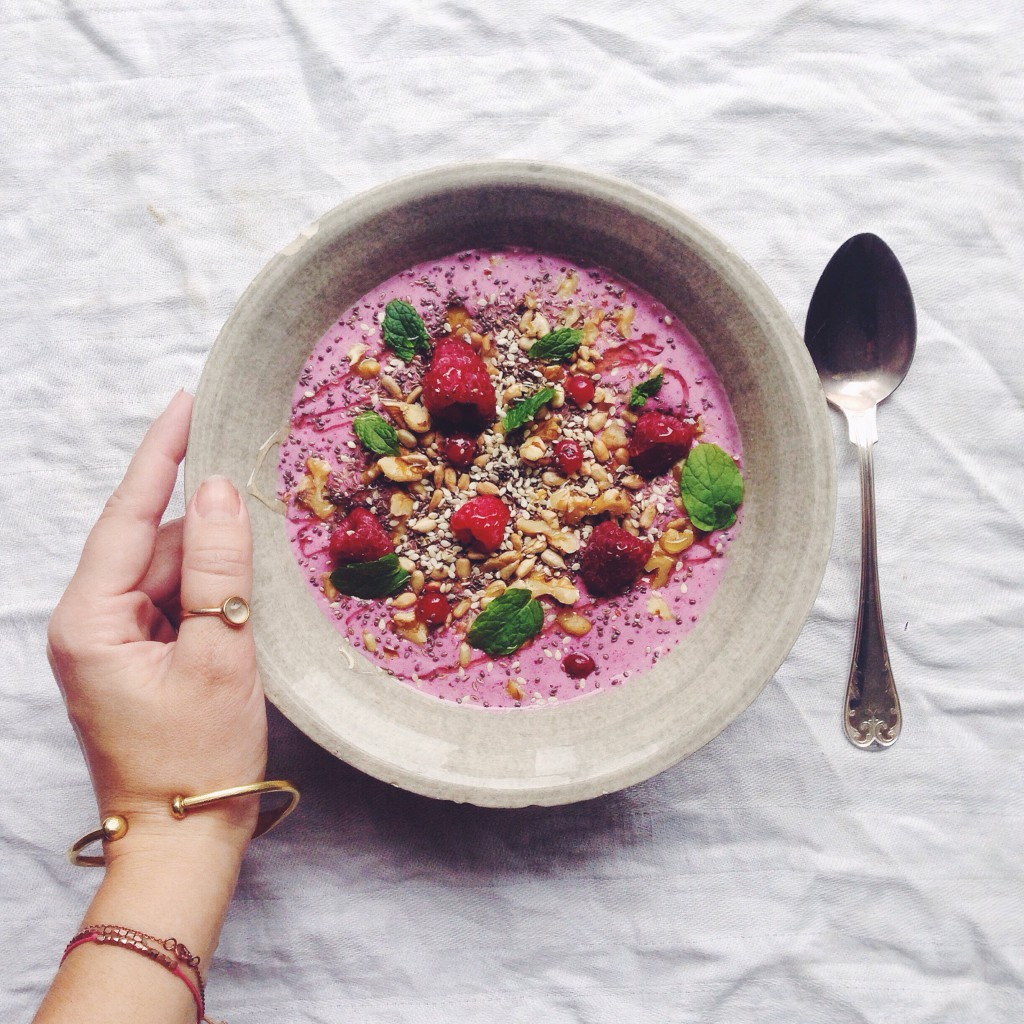 Smoothie bowl one fine morning. Mixed berries with a frozen banana and yoghurt. Topped with sunflower seeds, flaxseeds sesame seeds, walnuts, chia seeds and honey. Frozen berries and mint. Smoothie bowls are so nice because you can top them off with anything.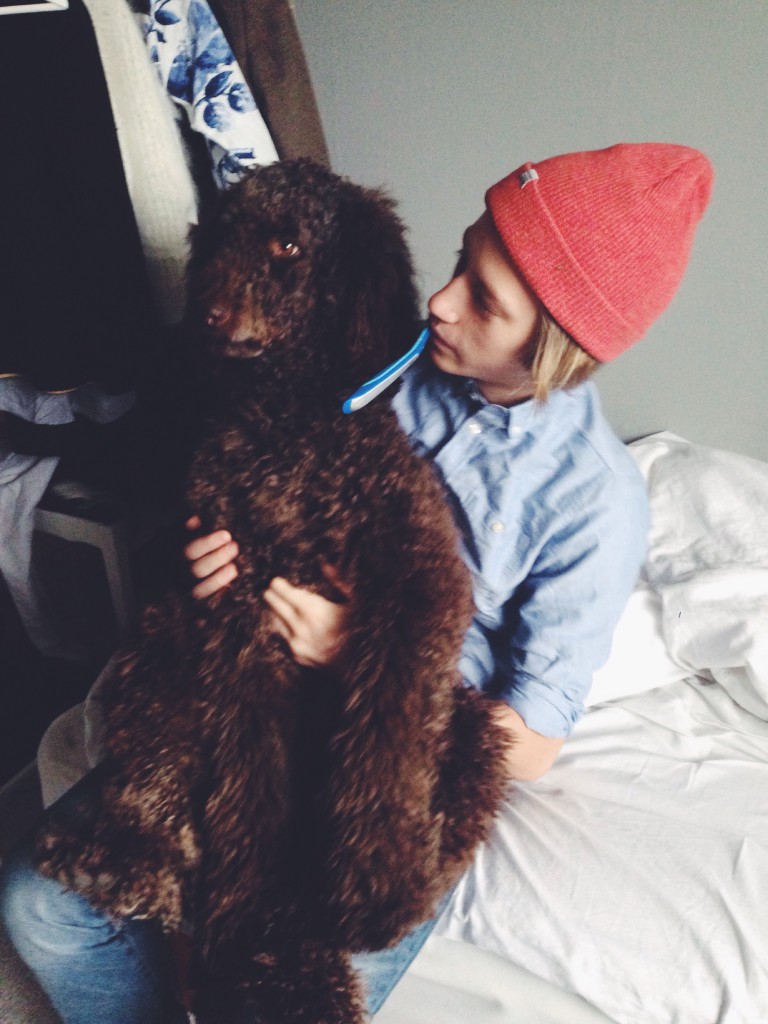 I need my dog in my life. Zjivago. He loves to be vacuum cleaned, his epilepsy tablets (I had epilepsy when I was a kid so my parents wasnt that suprised when he got it, it runs in the family hehe), to snuggle, to be carried around a lot, crisp bread with butter, drink water from the zink from our hands and stare into peoples eyes. I love you.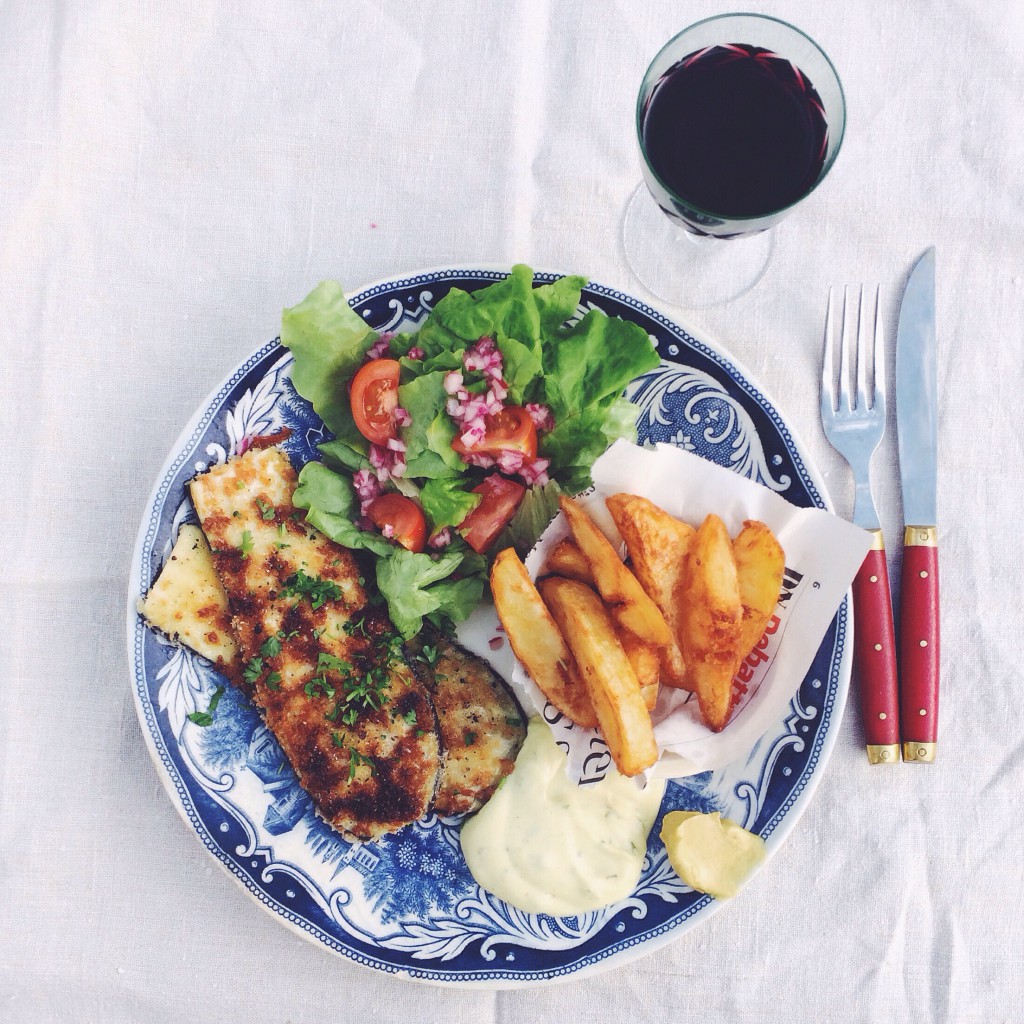 My parents had steak minute and I had this. Eggplant schnitzel.
1 eggplant
Salt
2 eggs
1 plate of panko (Japansese bread crumbs)
Canola oil for frying
Slice the eggplant in 1 cm thick steaks. Sprinkle some salt all over and let them rest for 10 minutes (This is to make them less wet and soggy, the salt drags (?) out the water).
Pat them dry with some paper. Crack the eggs in a bowl and whisk them with a fork. Now, dip an eggplant steak in the egg so it covers, let access egg drip off. Then dip it in the bread crumbs and make sure the stick everywhere.
Fry in canola oil on high heat until golden. Serve with bea, pommes and salad. Heaven.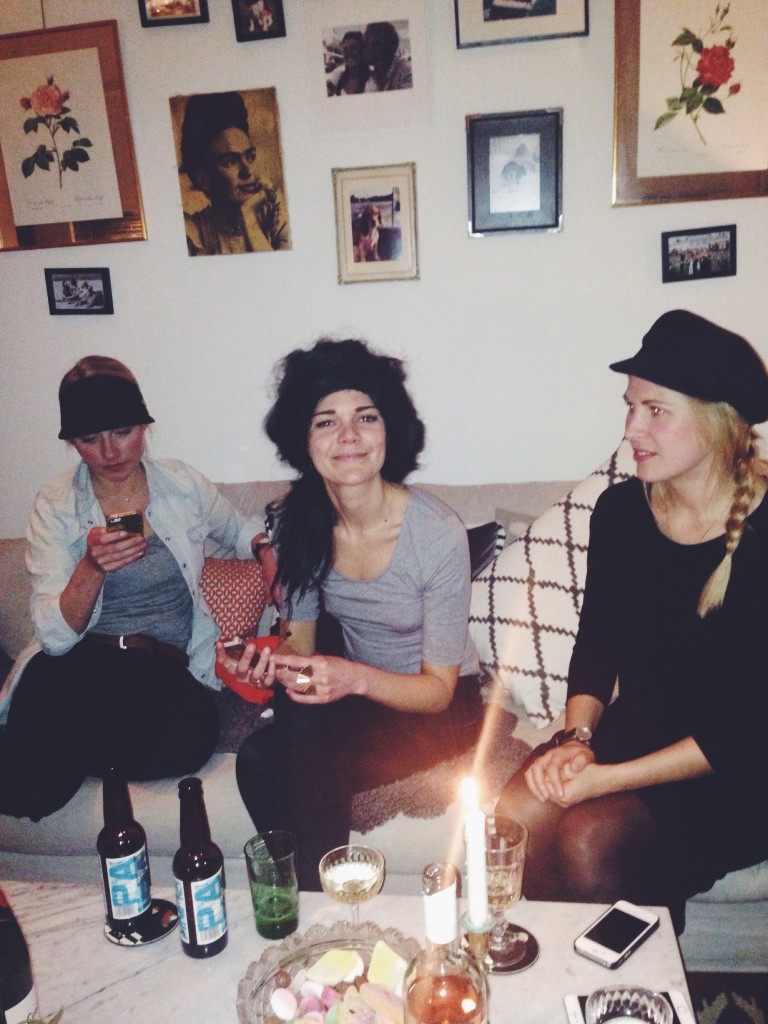 I love my girls. Its true. This evening we had hat and wig party. This is Sara, Linn and Cornelia. We also ate food and drank beer.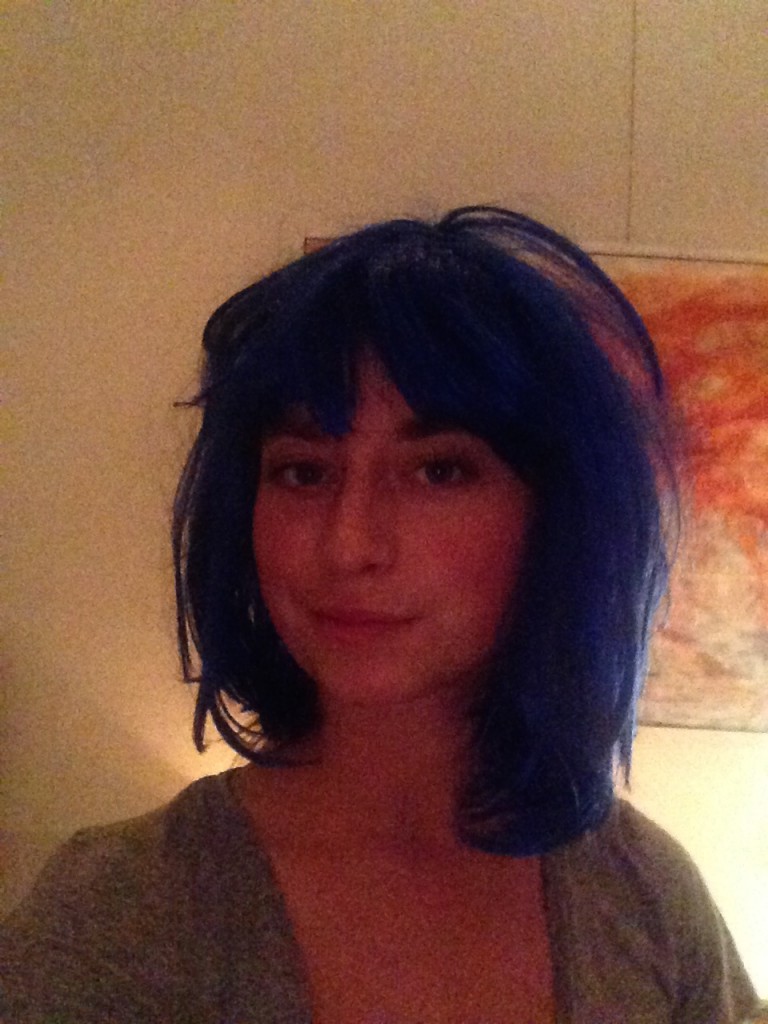 I borrowed a blue wig. Wanted a pink one. Satisfied anyway.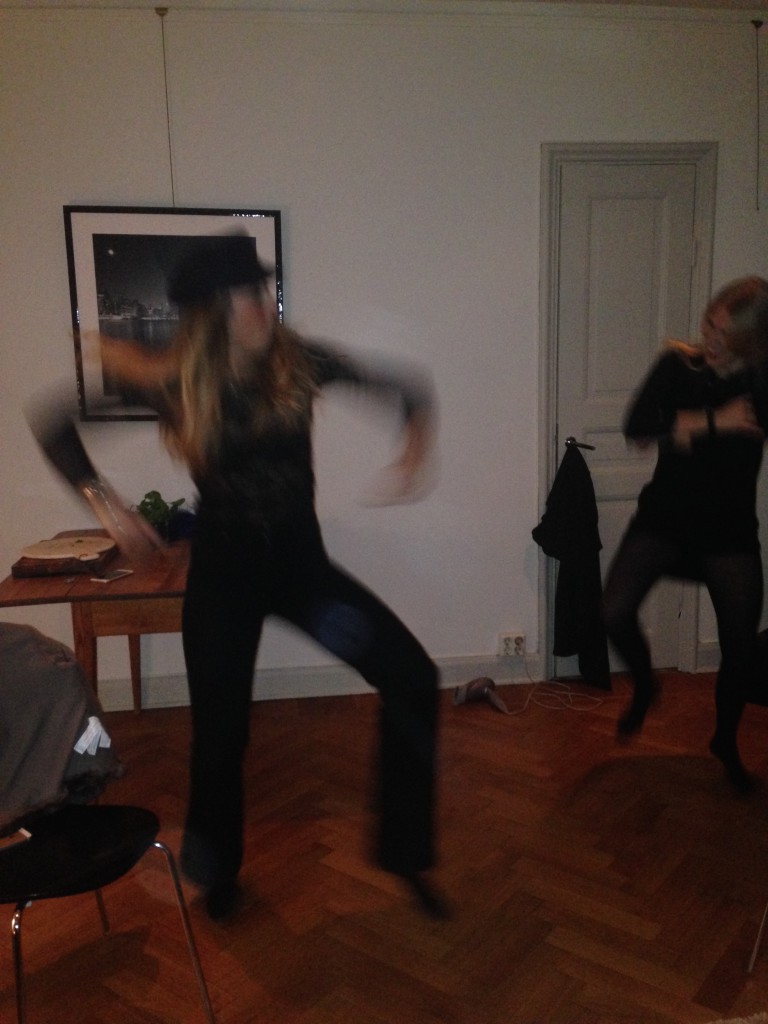 Danced of course!!!!! I fucking love dancing. Always.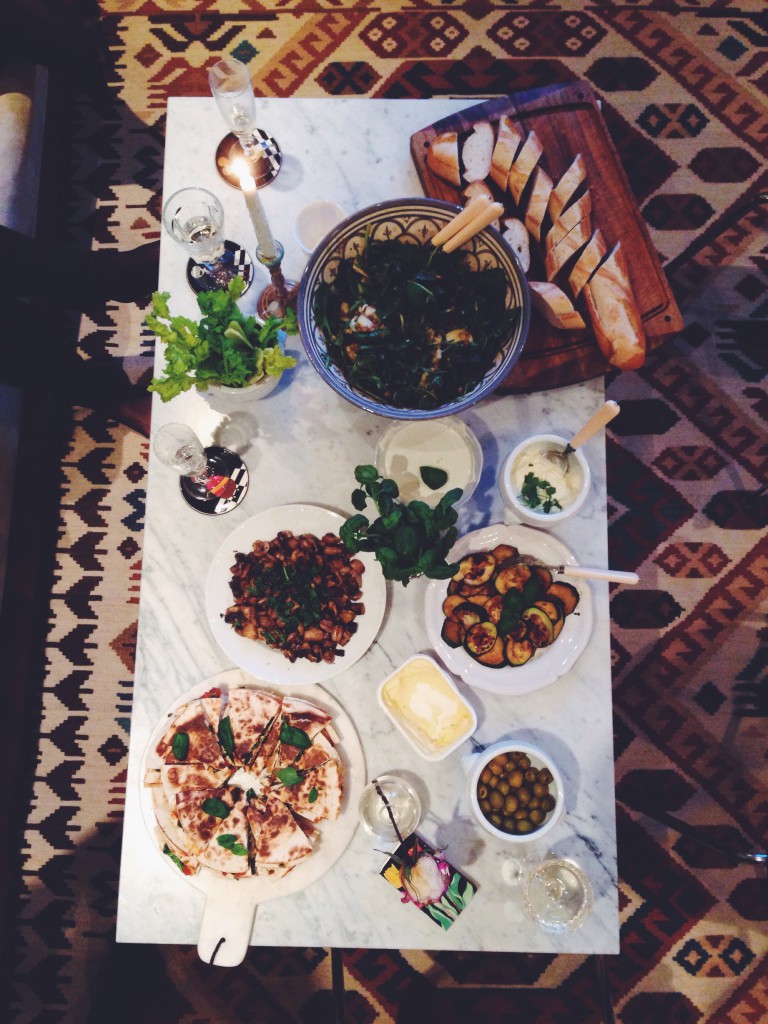 We had, quesedilla with kale, olives, squash, mushrooms, lentil salad, celery with blue cheese dip and bread.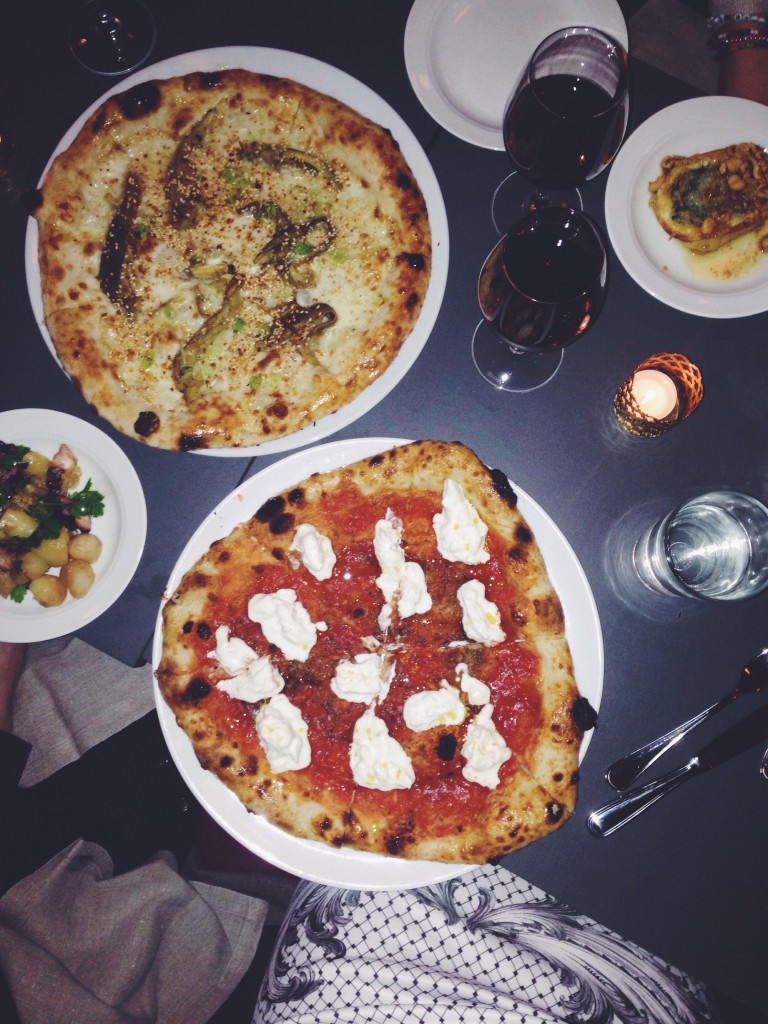 Had dinner at ta new place, Babette. Had pizza of course. It was nice. But cold. I like burrata but not cold pizza. But overall really good. But maybe just put a little bit cheese on top firts, put it in the oven AND THEN add cold delicious burrata. Just a thought.BUT LOVE THE IDEA AND EVERYTHING GOF I HATE CRITIC. And the squid was great, the artichoke and sesame seed pizza was heaven and the stable smelling wine WAS  AWESOME. Puss Babette, I like you.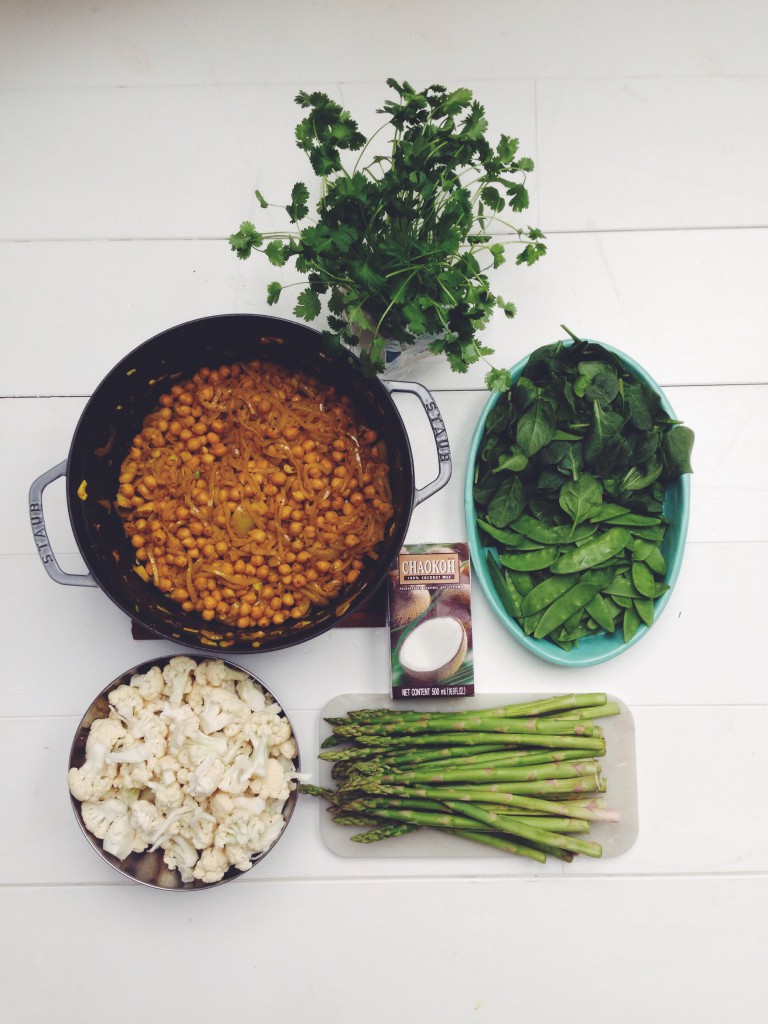 MADE a cauliflower, chickpea, onion, turmeric, spinach, snow pea and asparagus coconut stew for 20 people when I was hungover. It worked out.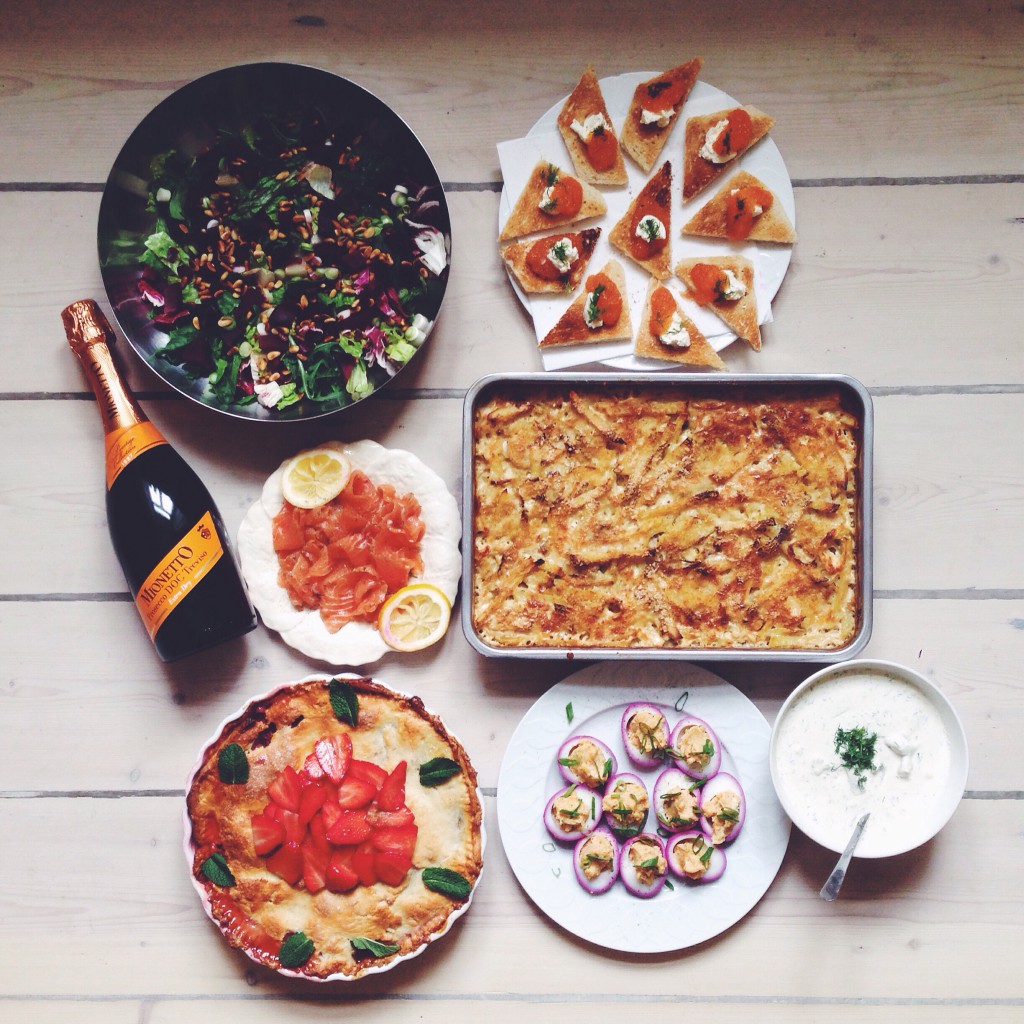 Easter Buffet. Love swedish food. LOVE.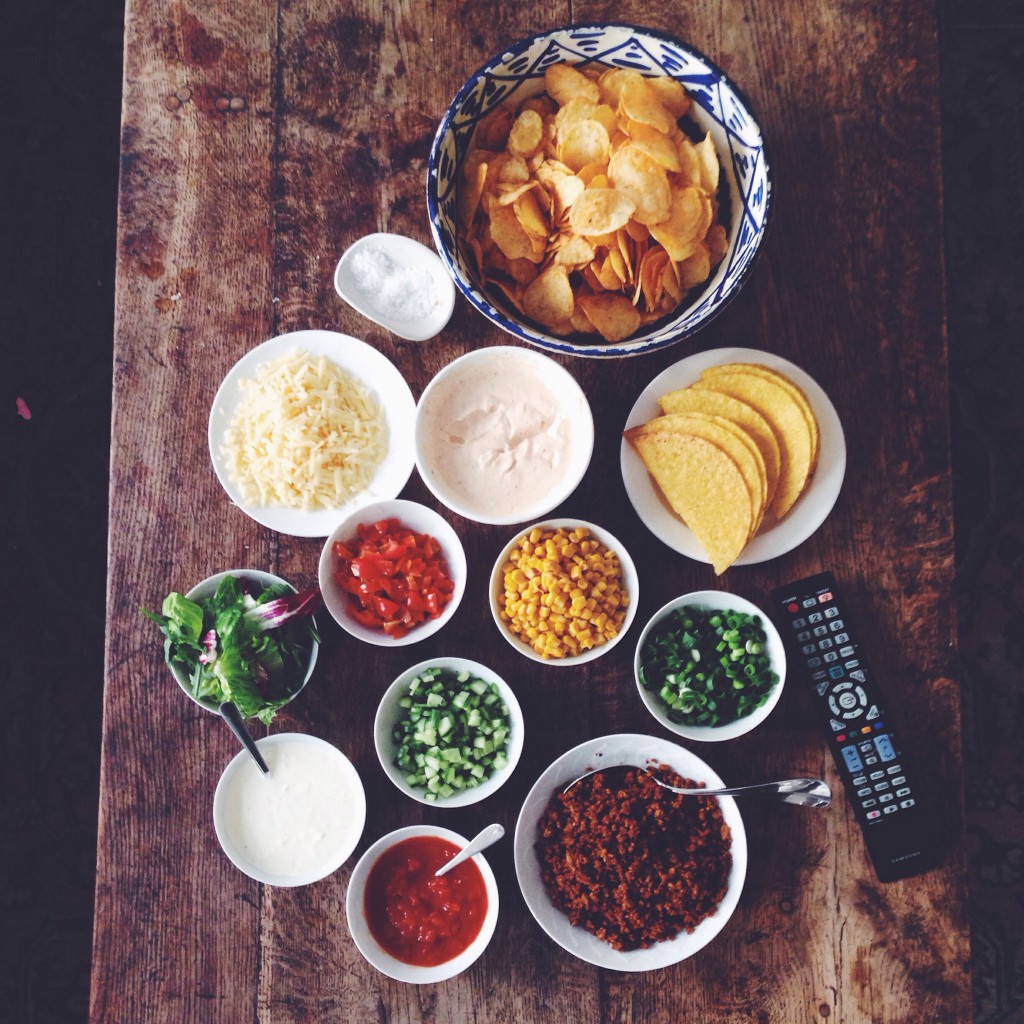 Tacos with chips and dip. Soy mince. So clever. I could eat so much without being to full.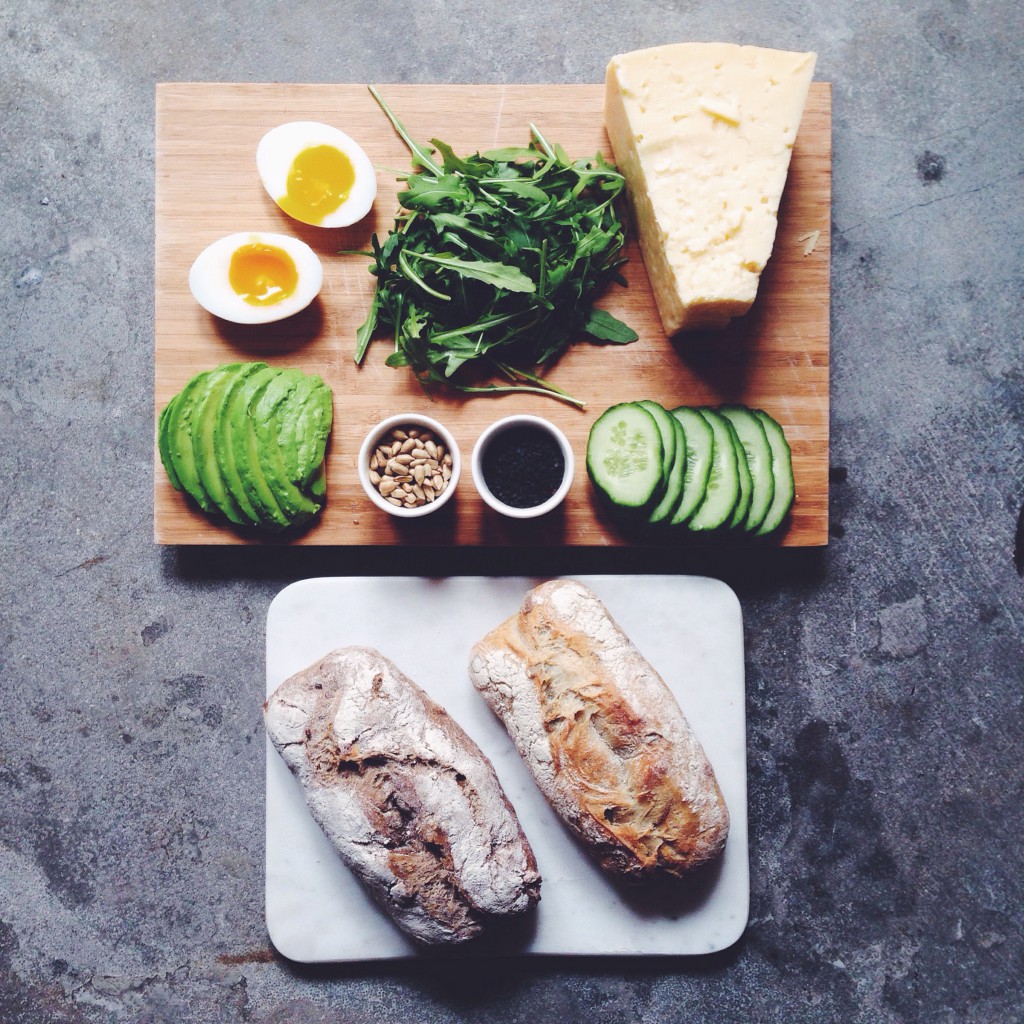 A SIMPLE BREAKFAST. I love my best friends. Too much. Miss you.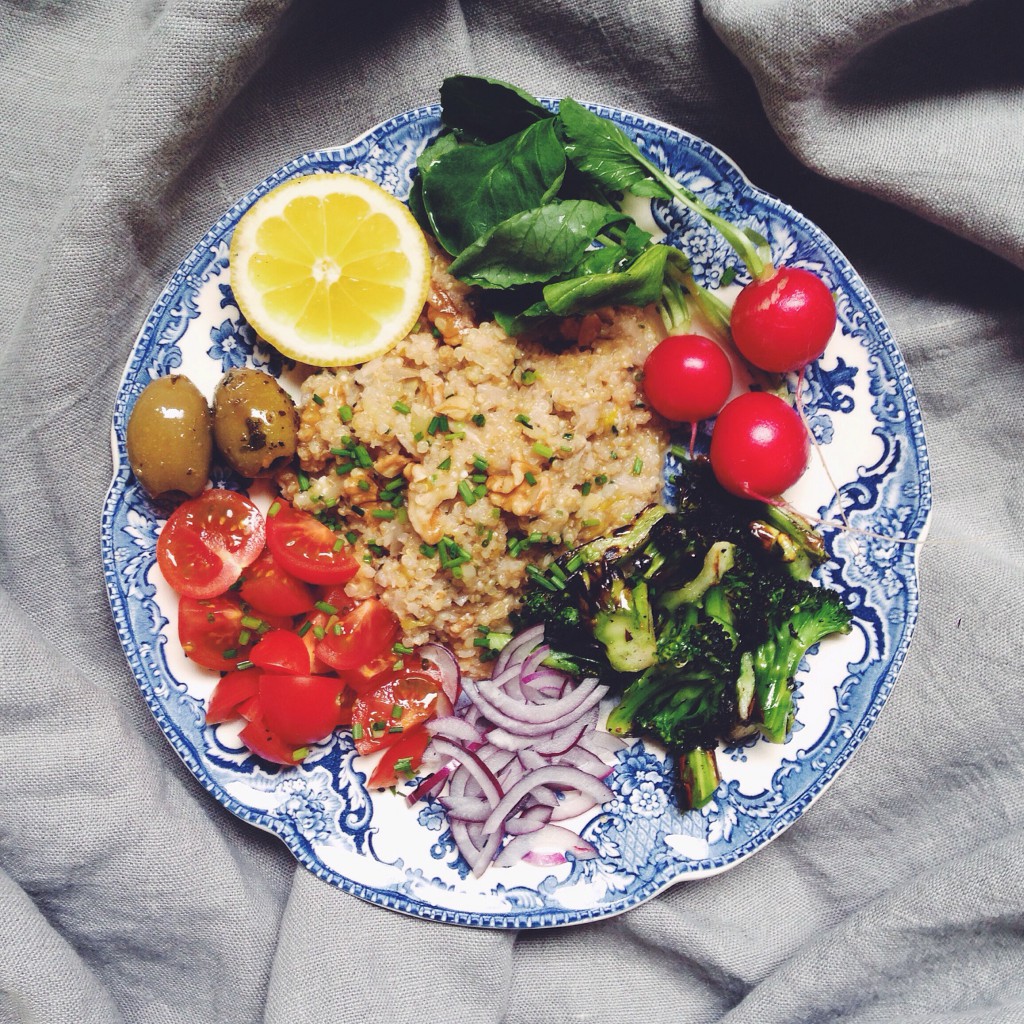 And some quinoa otto at the end. Its so nice. And it should be a lot of fucking wine in it. So much that you get drunk OK.
4 dl of quinoa
2-3 dl of white wine (nice wine ok, otherwise it WILL taste like the Golden Gate you drank when you were 17)
5 dl of water
1/2 cube of vegetable stock
1 onion
2 stalks of celery
4 cloves of garlic
4 tbsps. butter
Lemon
A lot of Parmesan
Take a pot add water and vegetable stock. Bring to the boil and have it nearby the quinoaotto, you are gonna use it later.
Chop celery, onion and garlic finely. Put a pan on medium heat, add 1 tbsp of butter and fry the veggies until the onion is see through. Hehe. Add quinoa and turn the heat upp. Stir. Add wine. Boil hard for 4 minutes. Add water, a little bit at the time (?), just as you do with a ristotto. Stir, add water and stir. Give it a taste and when you feel the quinoa is done, add a little bit more water, butter, salt, pepper, lemon and PARMESAN.
I SERVE IT WITH CHAR GRILLED BROCCOLI, CHIVE AIOLI AND ONION. AND MAYBE SOME TOMATOES.
PUSS