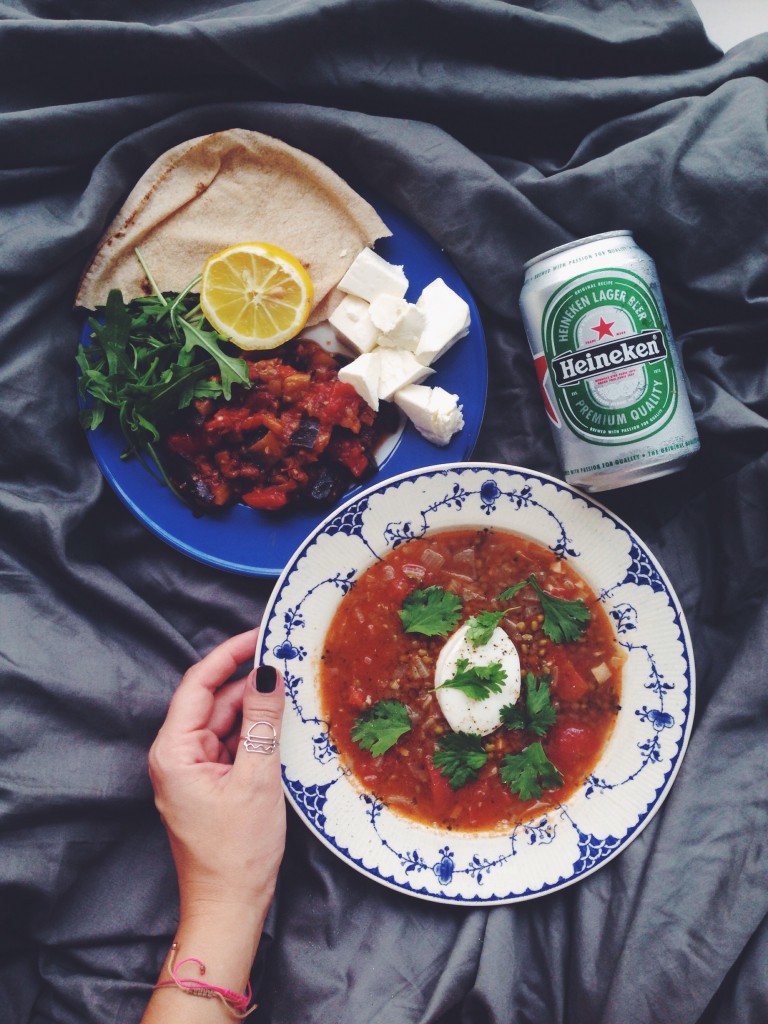 Hello!
I have been a bad blogger I know. But its just that Instagram is so much easier. Ok. Anyway. This is almost my favorite soup. Because its quick, easy, cheap and so fucking good. My cousin made it for us the first time we had dinner with them in Dubai. And I imagine that this soup somehow, is eaten here (it is not so, but I DREAM OK).
For 2 people. Everything is on a hip OK. OK swedes know what I mean. The measures are not exact.
2 dl of mungh beans. Mung beans? Mungbönor. The green ones. Indian ones.
2 big cloves of garlic
1 onion
Canola oil, maybe 2 tbsps.
1/2 can of crushed tomatoes
3 cans of water (use the tomato can)
1 cube of vegetable stock
Salt
I am not kidding. This is fucking it.
Chop onion and garlic finely. Fry in canola oil on high heat. Add beans. Add crushed tomatoes. Add water. Add vegetable stock. Boil for 30 minutes or until the beans are cooked to your liking.
Serve with lemon, yoghurt and cilantro AND DIE BECAUSE ITS SO GOOD AND EASY.
I serve another tomato suace based dish first:
Eggplant, diced
1 can of crushed tomatoes, opened
2 cloves of garlic, chopped
2 tbsps. of olive oil, liquid
Salt, no jod
Pepper, always freshly grounded
Fry eggplant and garlic in olive oil. Add tomatoes, salt and pepper. Simmer for 15 minutes. Eat with flat bread, arugula and FETA CHEESE. DO NOT EAT FETA CHEESE DIRECTLY FROM THE FRIDGE IT IS NOT NICE IT HAS TO BE WARM I MEAN YOU ALWAYS TAKE OUT YOUR BRIE A BIT BEFORE YOU EAT IT RIGHT!!! Cheese should be eaten at room temperature. And a bira with this. That is beer in Swedish.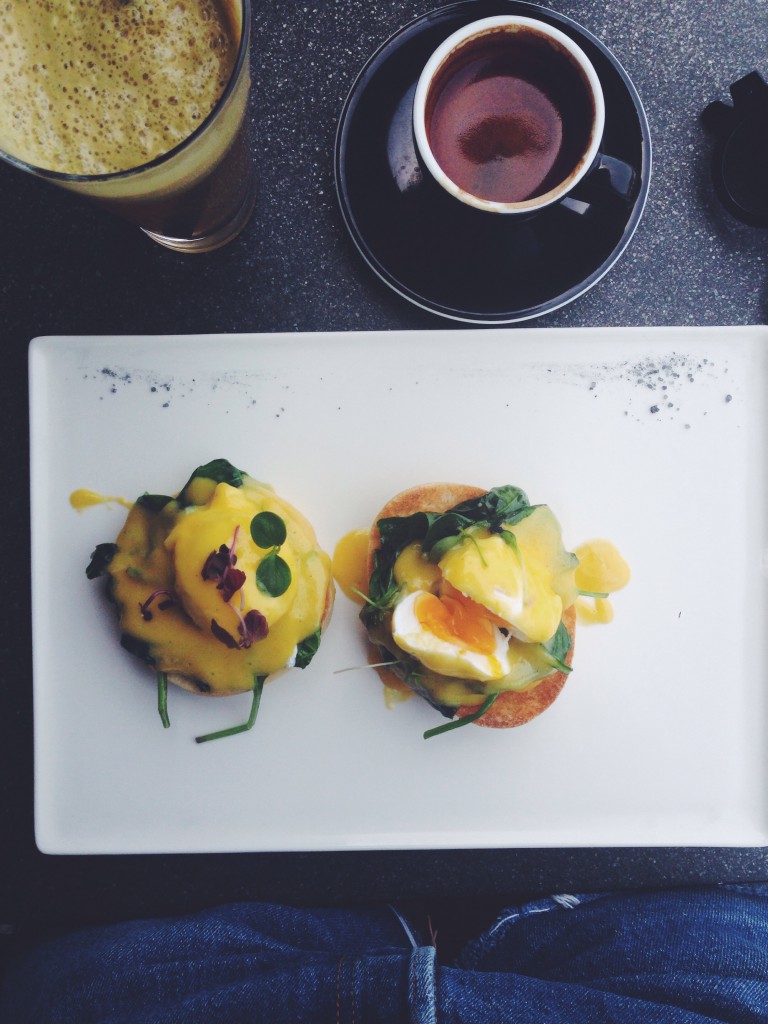 Eggs florentine at Leopolds of London on the walk. Really nice eggs but why put two tiny English muffins on a bigg ass plate? I do not understand. Good eggs though.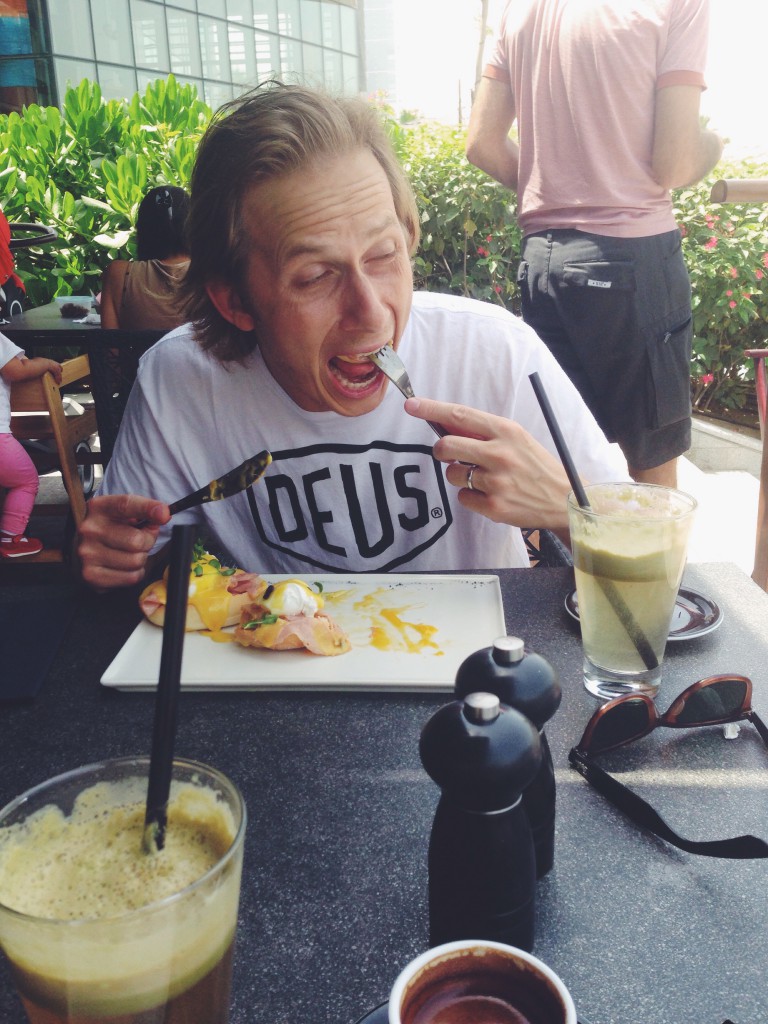 Patrik eating Eggs Benedict! I love you baby.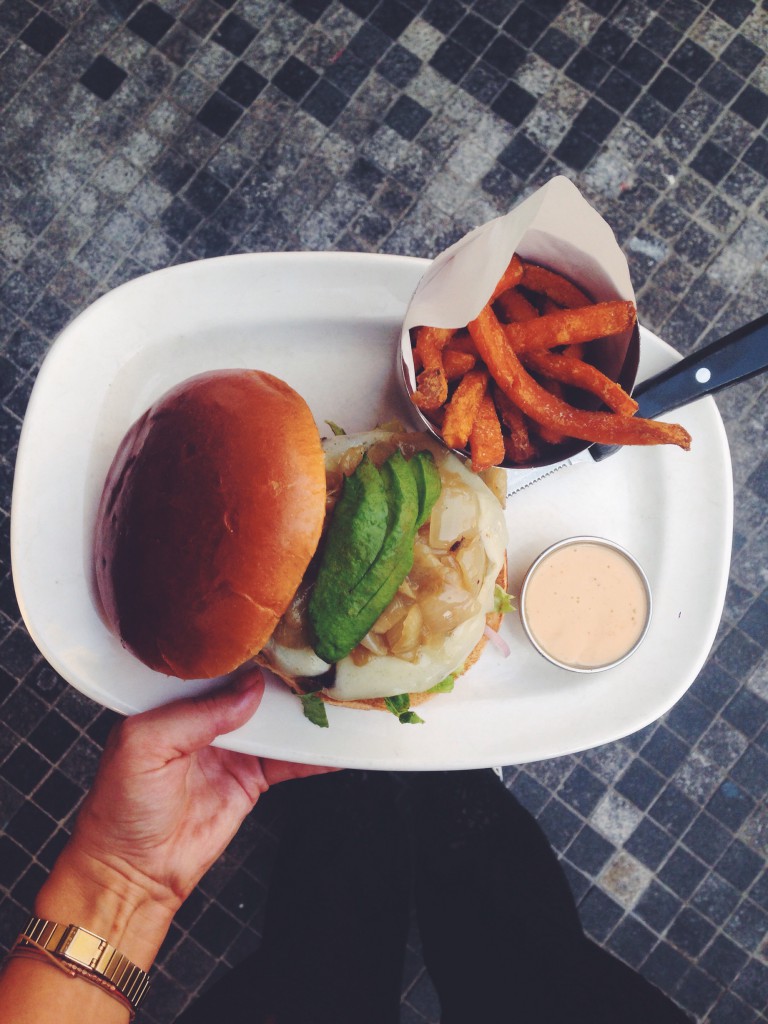 The best veggie burger in town is at The Counter at the Walk, JBR. OMFG. So nice. With confit onions, gruyere, avocado and a chipotle mayo. With sweet potato fries. IM GOING TO TAKE THIS HOME.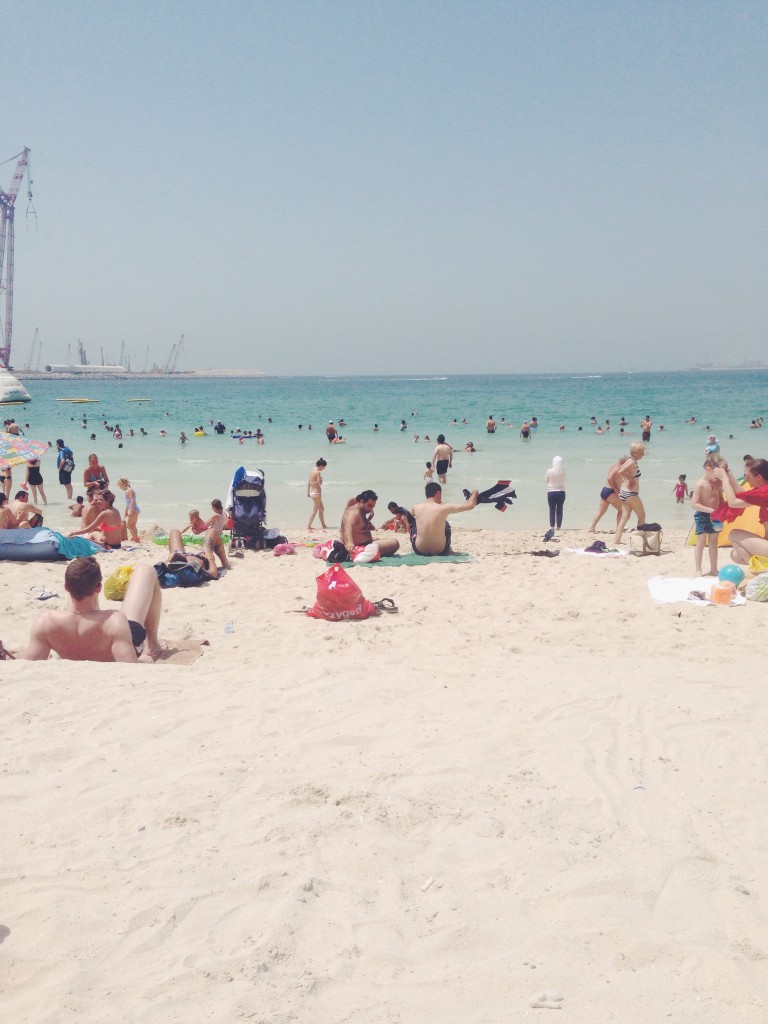 The beach with a lot of people in the water and on the beach.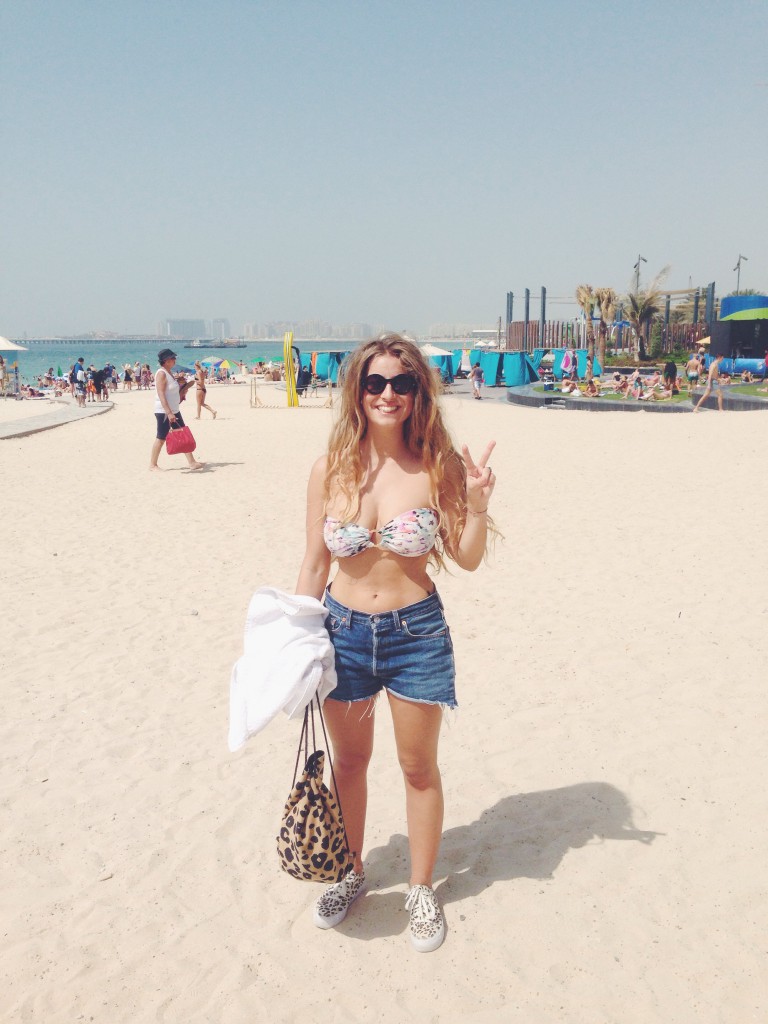 Me at the beach. I want to wear a bikini all the time here because I am sweaty. I mean I sweat a lot. Its a bit difficult in this heat for me hehe. When we went to Ghana for vacation Patrik was worried for me, because its so hot and humid and warm there. It almost worse here in Dubai now. God.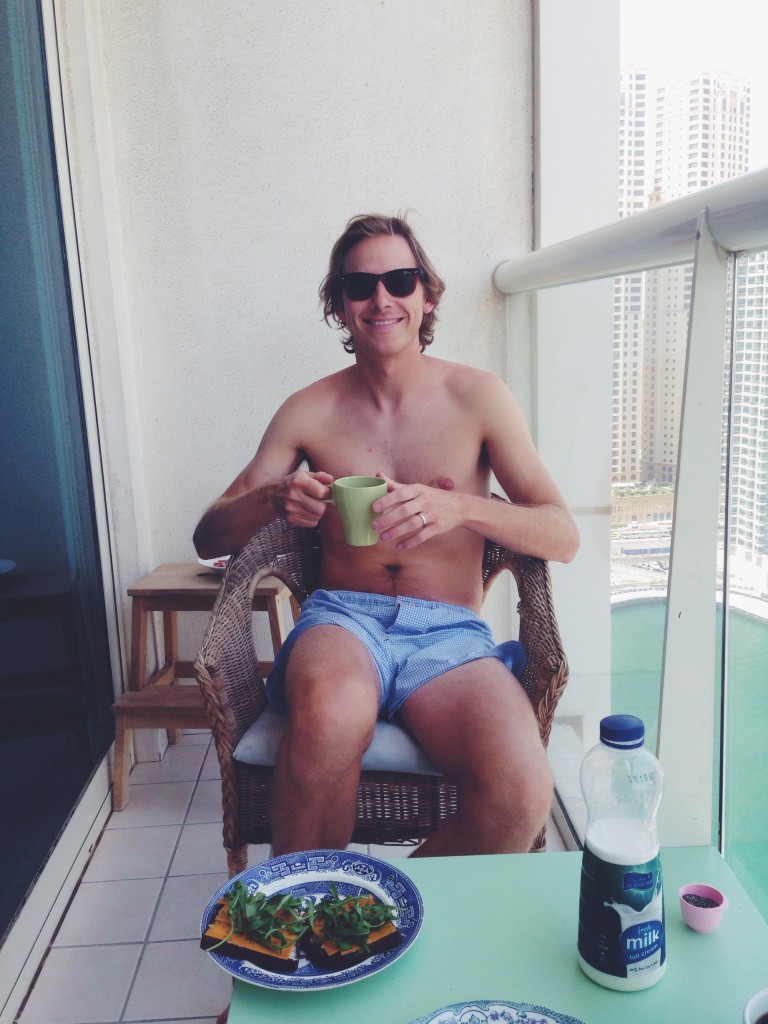 Patrik and I having breakfast at our balcony.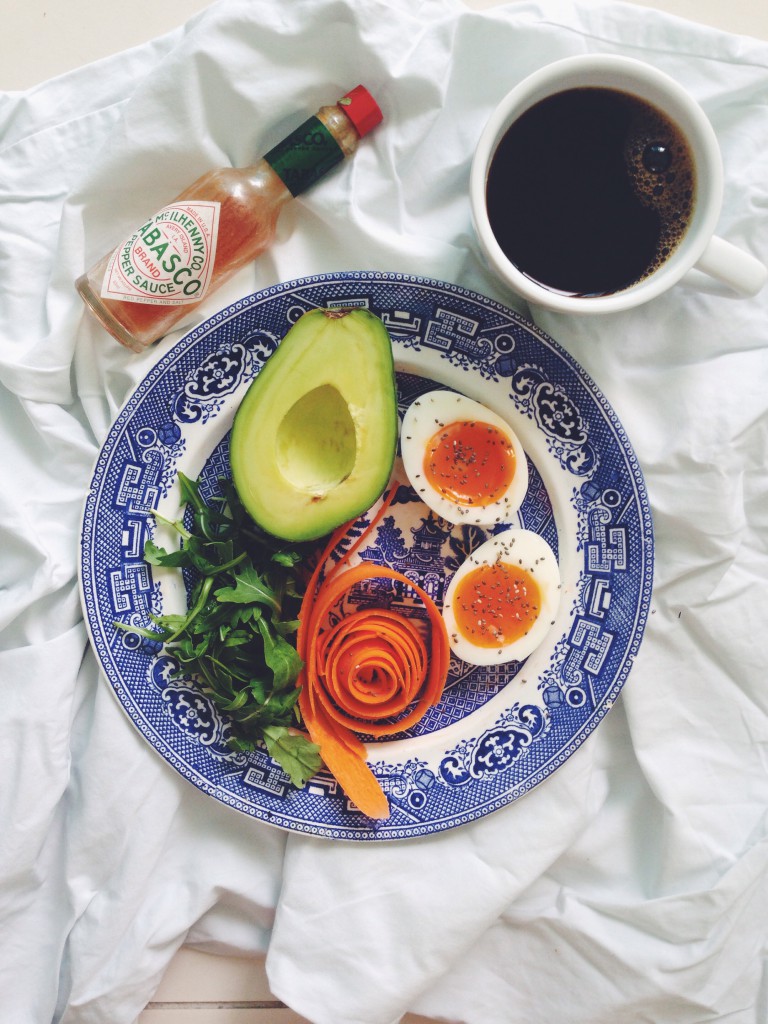 One breakfast.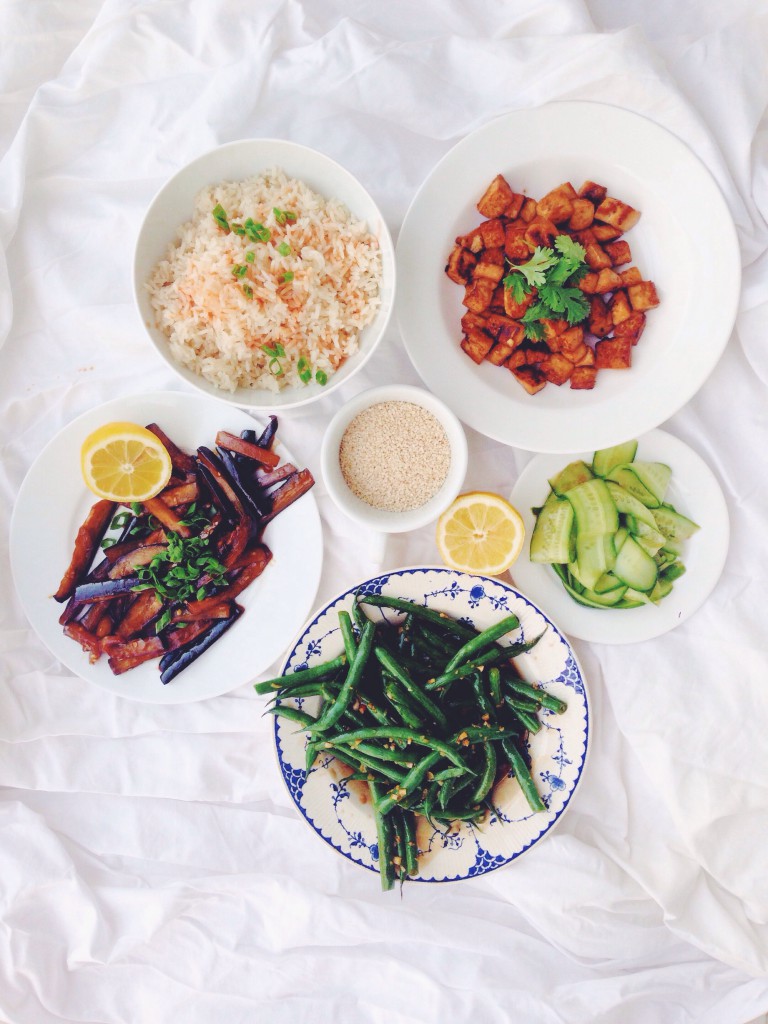 Dinner. Im so hungry now so I dont have time to write down the recipes. Ask me if you want them!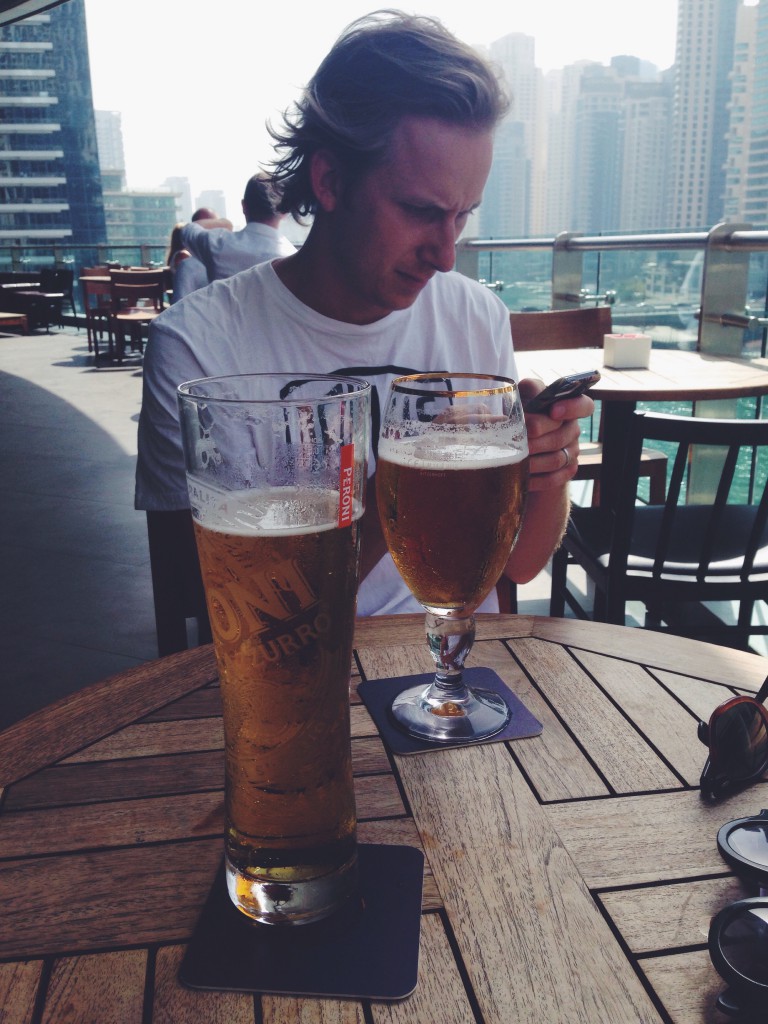 More beer. This is nice. Beer and food is good for you.
PUSS