Easiest breakfast ever. Like I said before. Eggs are easy! So try it:
Bring water to boil in a pot, gently lower the egg with a spoon and let it boil for 6,5 minutes. Rinse in cold cold cold water (This stops the cooking process and I also think it makes the egg easier to peel). Eat whit whatever you want. Or like radishes that you can dip in the yolk! Thats nice. Or blood oranges.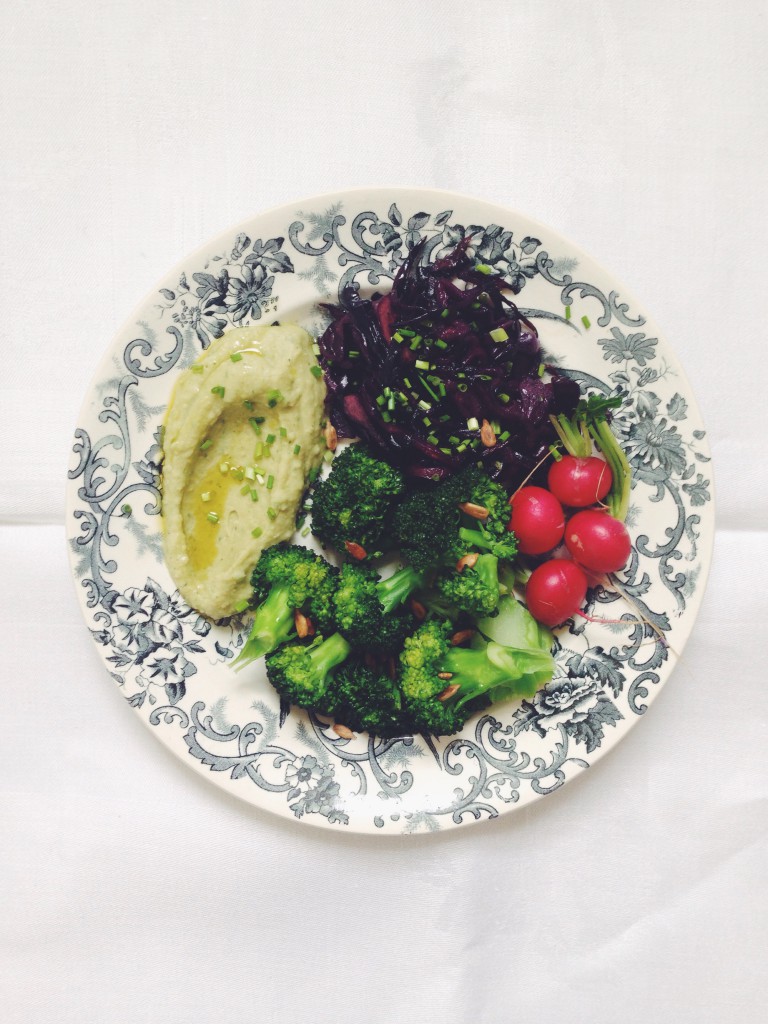 LUNCH. I dont have so much options now when Im in Degerfors. SO this is my lunch. Braised red cabbage, (recipe from yesterday http://www.olivehummer.com/?p=1652) Boiled broccoli and a bean pesto thing. Its not pesto I know but it sure tastes like it. This goes to everything, dip, sauce to anything.
1 can of cooked big white beans (you can use chickpeas, black beans or any other beans)
1 clove of garlic
Basil like a bunch. Quite much that is
5 tbsp. olive oil
Salt and pepper
A squeeze of lemon
Rinse the beans. Chop the garlic. Put everything in a bowl and mix. Mix til its smooth. Eat with radishes that you dip in the mix.
This is gluten free, egg free, meat free, lactose free and vegetable free. Its suits everyone then.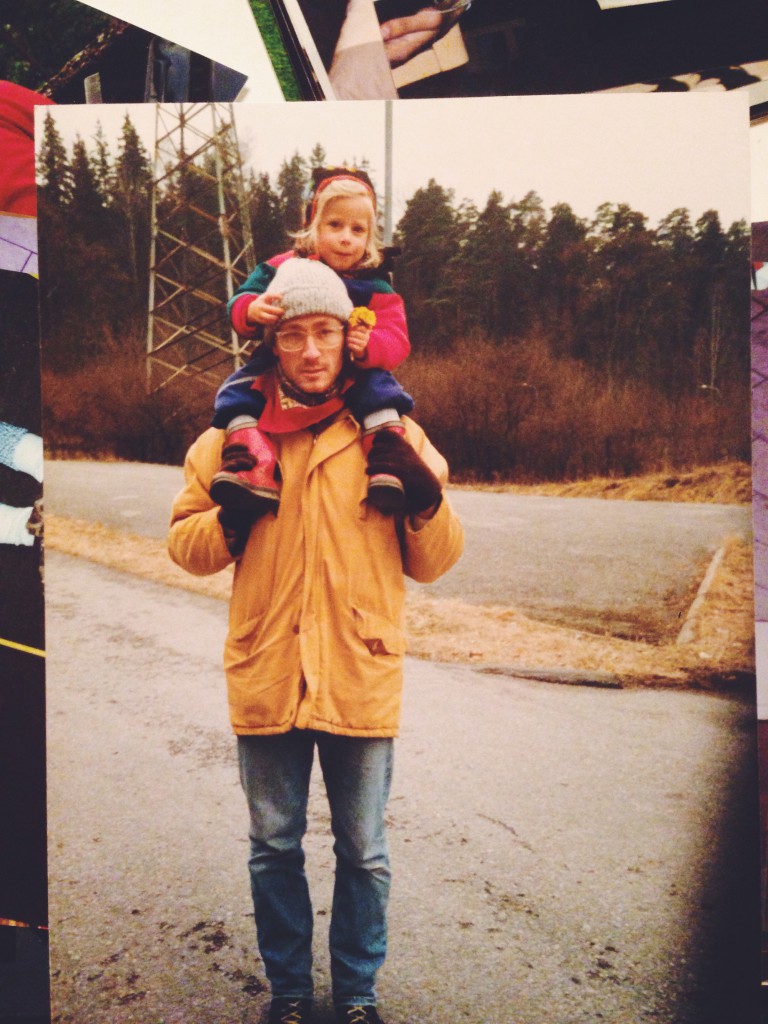 I did not have any other pictures so here is a picture of me when I was a kid and my dad.
PUSS!