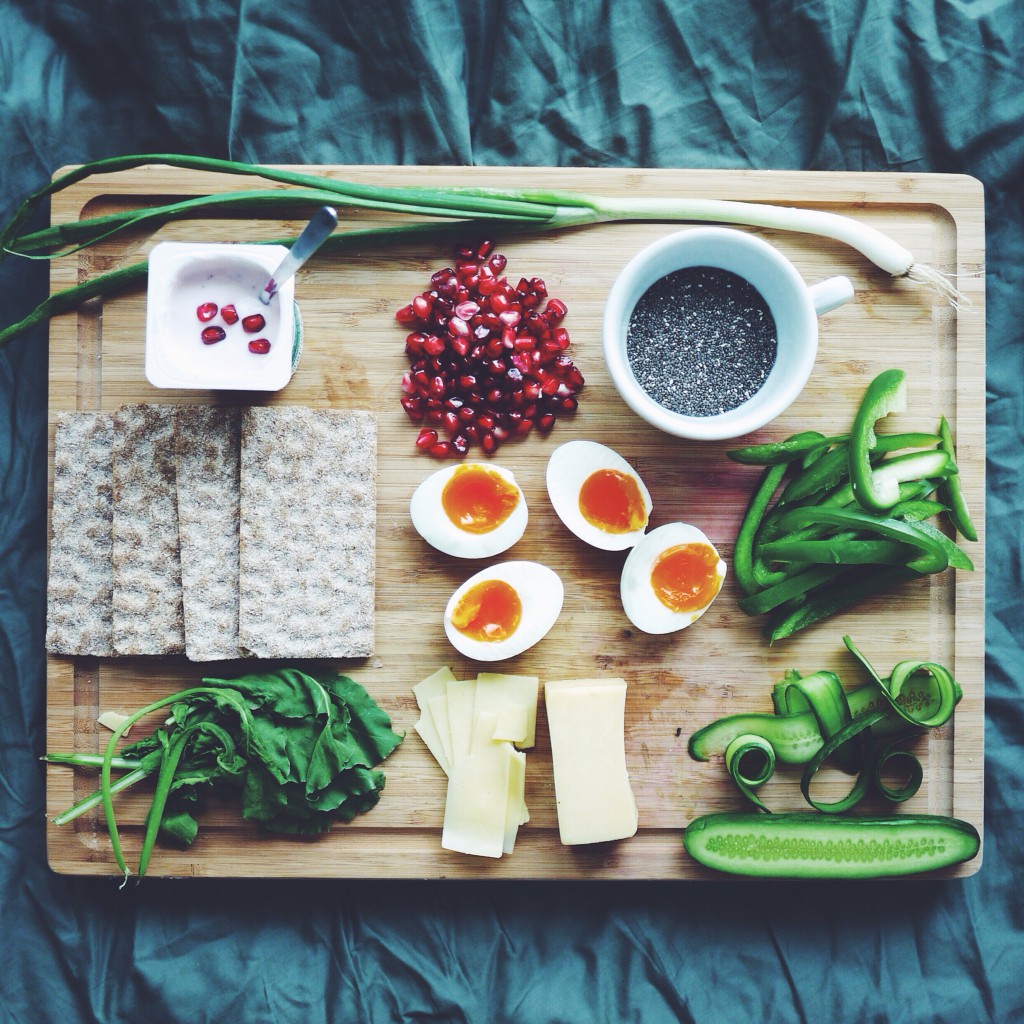 I love making a great breakfast. And if you make it for someone, they will be impressed if you did thid. AND ITS SO EASY. Like too easy. There is not even cooking involved, you just arrange things on a chopping board. SO:
CRISP BREAD OR SOME KIND OF BREAD
CUCUMBER IN RIBBONS
SPINACH OR ARUGULA OR YOUR FAVORITE SALAD
CHEESE (WHATEVER YOU LIKE)
GREEN CAPSICUM (IF YOU LIKE ANY OTHER COLOR TAKE THAT, I LOVE THE GREEN ONE)
SCALLION
SOFT BOILED EGGS
CHIA SEEDS THAT YOU SIMPLY SPRINKLE ON YOUR SANDWICH OR YOGHURT. CHIA SEEDS ARE SO DAMN HEALTHY. EAT IT EVERY DAY AND YOU WILL COVER YOUR INTIRE INTAKE OF OMEGA 3. ITS TRUE.
POMEGRANATE SEEDS
COFFEE AND BUTTER ON THE SIDE
READY! YOU ARE READY FOR A NEW AWESOME DAY.
I LIKE YOU. SORRY FOR YELLING BUT BREAKFASTS ARE NICE
Check out http://feedfeed.info/  for more inspiration!!!!
PUSS