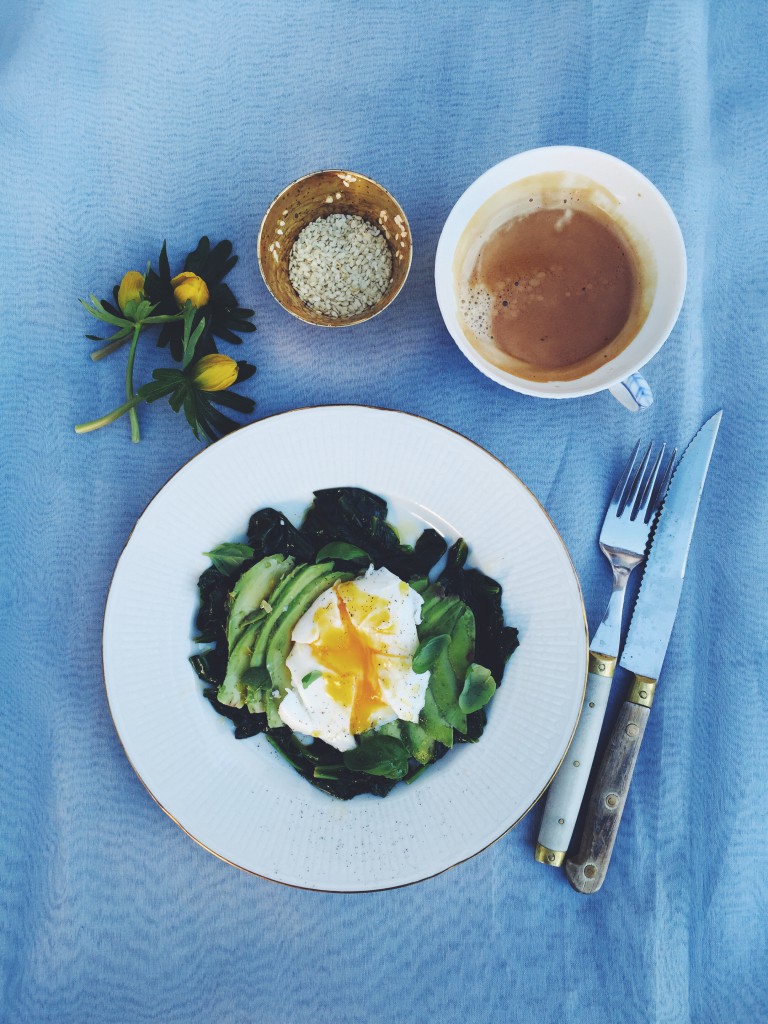 POACHED EGGS I FUCKING EASY
I will help you. Its just an egg. Remember that. This is how I do it:
1 free range organic egg
2 teaspoons white wine vinegar
Water
Take a small pot, add water and bring it to boil.
Meanwhile crack one organic egg in a small bowl. Like, a really small bowl. I always use my espresso mug for this but you might have a smaller one than me so use a small bowl instead, or just use what you feel like.
Turn the heat down so the water is bubbling, not boiling. Add 2 teaspoons of white wine vinegar in the boiling water. This is to help the egg to poach.
Now. Take the small bowl in your best hand and a wooden spoon in the other hand. Make a swirl in the bubbling water (easy on the hand, just a small swirl) and let you egg carefully slip down in the water.
Do not touch the egg. I repeat: DO NOT TOUCH THE EGG. Just let it be. Put your egg clock on 2 minutes.
Take the egg from the water after 2 minutes and let it rest on a plate for 2 minutes.
Once you get it, its so nice.
Wilt your spinach. Slice you avocado. Make your coffee. DONE BITCH.