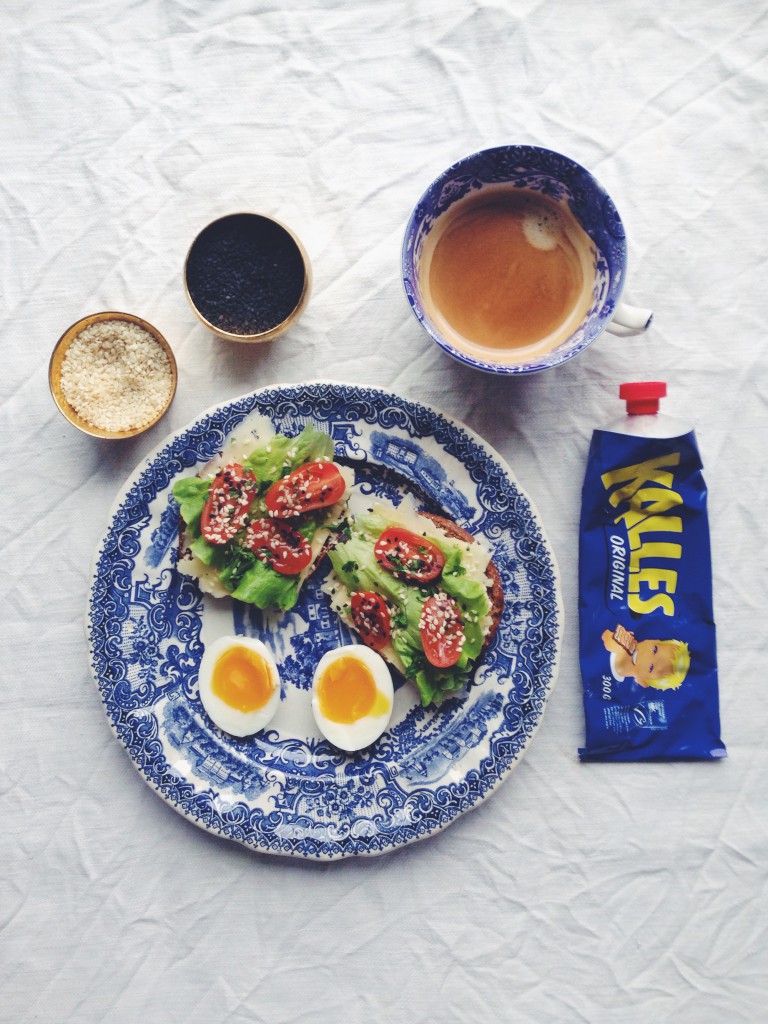 Im back. Started with breakfast. Even though the light in Dubai is sweet, there is something cold and beautiful with the light here in Stockholm. Plus I have missed my plates WAY WAY TOO MUCH BUT NOW WE ARE REUNITED AND ITS AMAZING.
Had broccoli soup with rye bread and avocado on International Women´s Day. Celebrate EVERY FUCKING DAY. Remember all the women who struggle. Fight together. Stay together. Accept a lot. Love more. Ok. And eat more broccoli soup.
4 hungry people
2 carrots
2 sticks of celery
One big yellow onion
2 big cloves of garlic
2 heads of broccoli
3 tbsp of olive oil
1 dl of white wine or 2 tbsp of vinegar (not balsamic)
1 litre water
Almost 1 tbsp of vegetable stock powder
A big chunk of butter. Huge. I mean it.
1/2 dl of whole cream
1 tbsp pf light soy sauce
Salt and pepper
Toasted sesame seeds, scallion and olive oil for topping
Peel carrots and onion. Chop everything in small sizes. Chop the broccoli quite small and do it separately because we are gonna add that later.
Take a big saucepan and put on high heat. Add olive oil and all your chopped veg. Then add the wine or vinegar. Sauté for 5 minutes on high heat. Add water and vegetable stock. Bring to boil A LOT. When its boiling like crazy, add the broccoli. Boil it for 3 minutes, not more. Stir.
When the broccoli feels cooked. Take a hand blender and blend the shit out of the soup. Add cream and butter when you are doing it. Add soy sauce, salt and pepper. Taste. Maybe some more butter. Yes. Serve with toppings and rye bread and avocado and water and feel happy. OK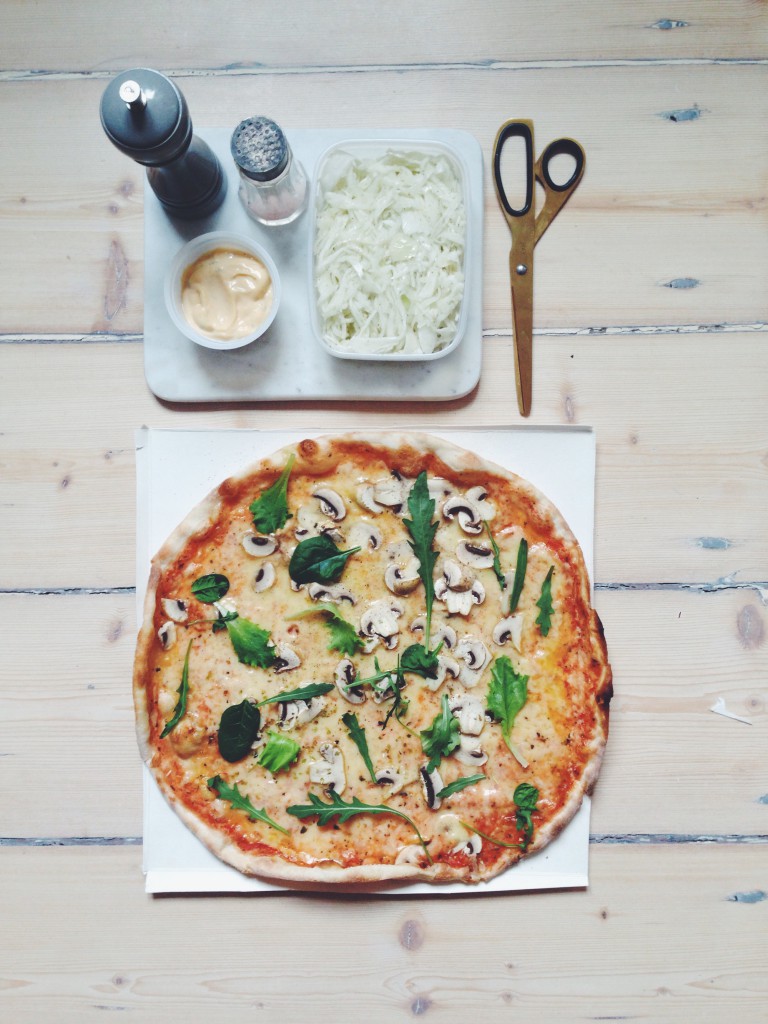 Had swedish pizza with bea one day. Heaven.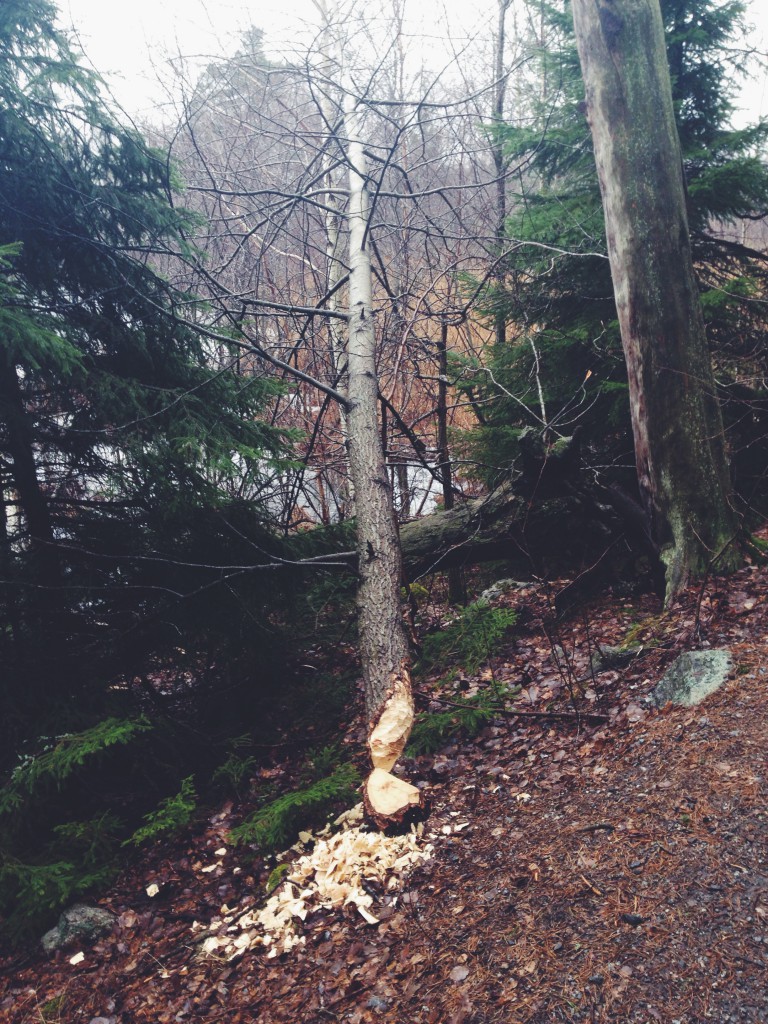 Beavers trying to fell trees in the forrest. Love beavers. They are so funny. They are like: yeah Im gonna take this tree down, start to chew(??) and then its doesn't work. Hehe. There are LOADS of trees that looks like this. Love it.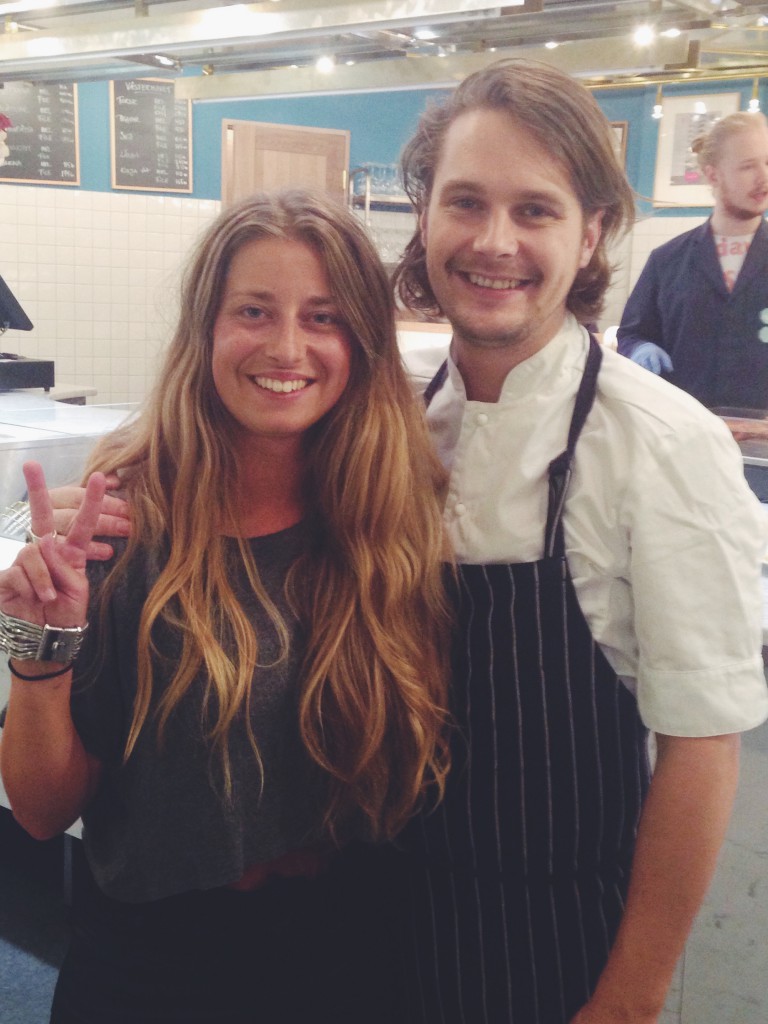 Chef of the year 2014 Filip Fastén cooked us some amazing, simple, unpretentious food at Sturehof the other day. Thank you Filip. Thank you.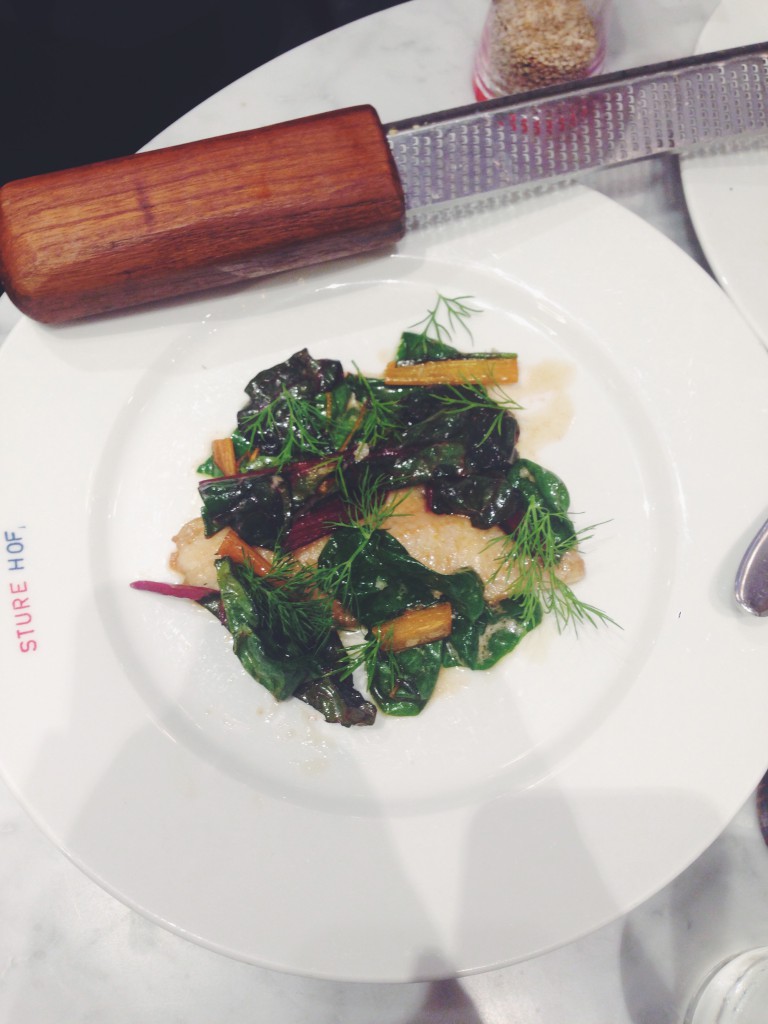 Like this. Butter fried Swedish perch with swiss chard, sesame seeds, horseradish and dill. I almost cried.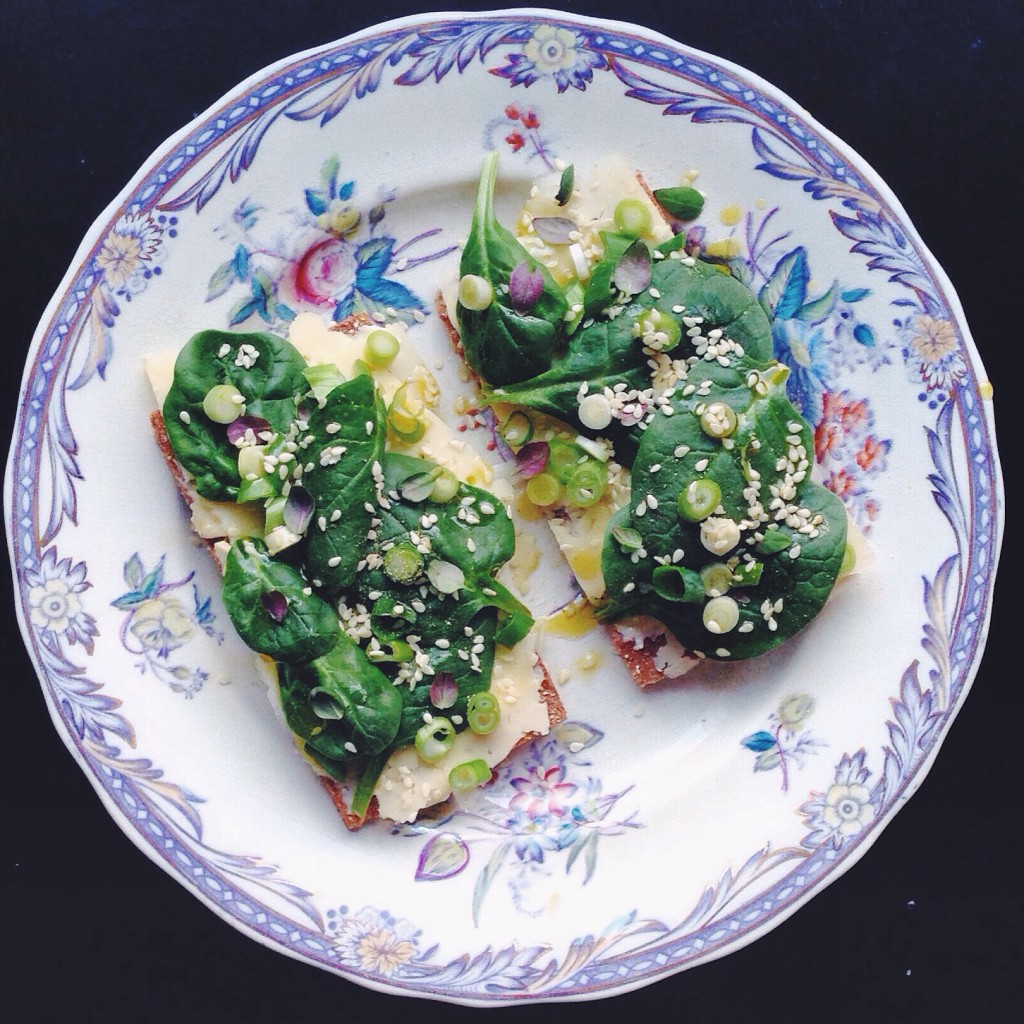 Breakfast. So nice. Just cheese, spinach, scallion, thyme and sesame seeds. COME ON PEOPLE YOU CAN DO THIS!!!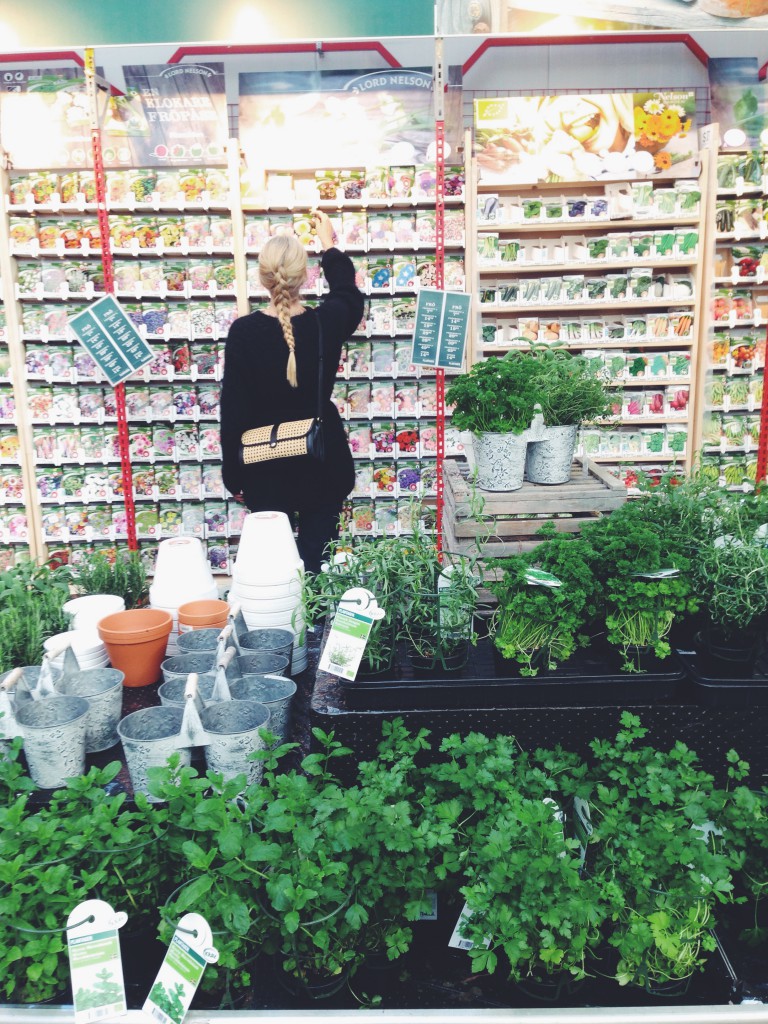 Buying seeds with my mum and dream about summer and all the veggies we are gonna grow in our garden.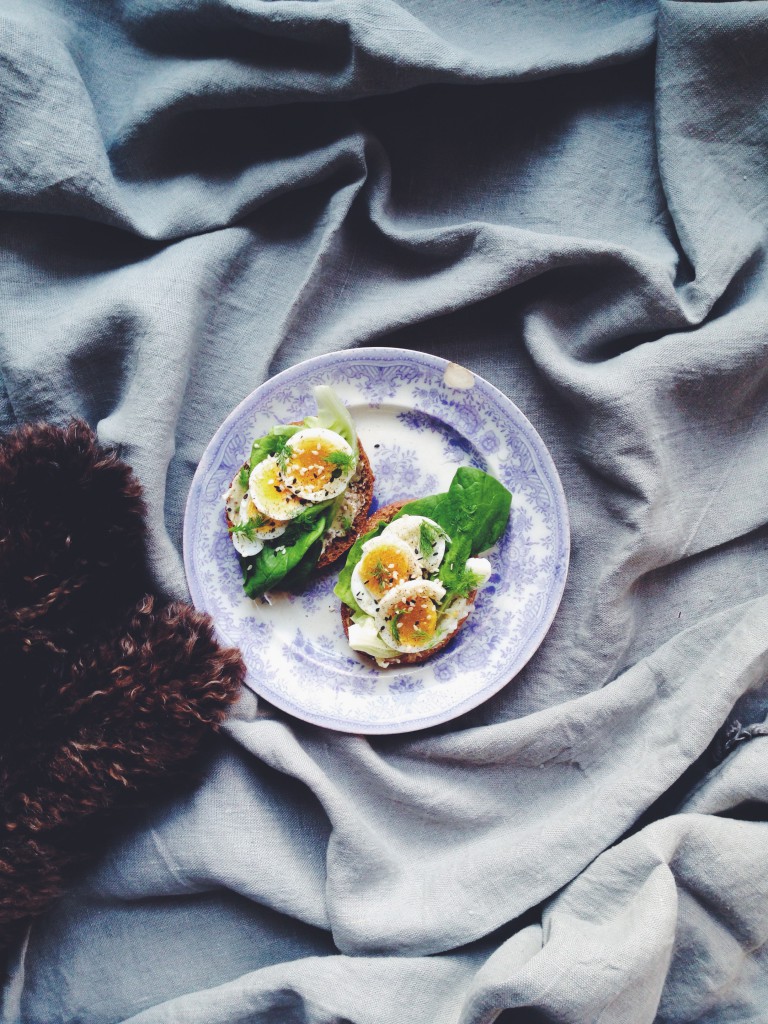 More breakfasts with eggs and our dog Zhjivago.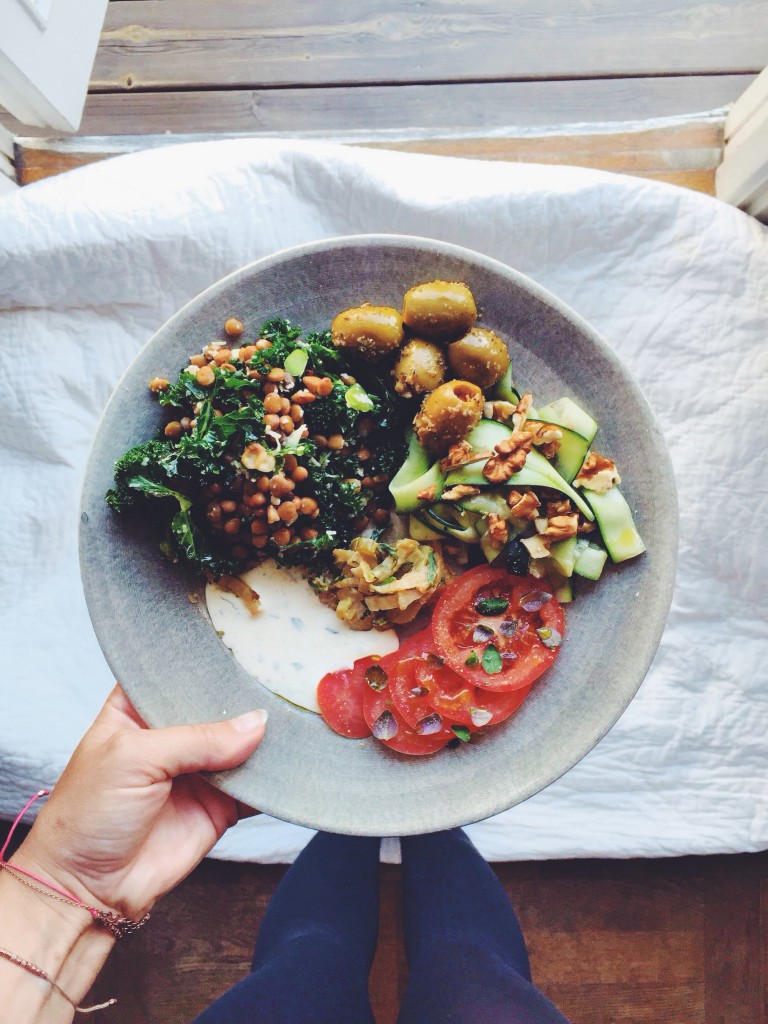 Dinner. Or lunch. Or everything. MASSAGED KALE SALAD WITH LENTILS AND PARMESAN, TOMATOES, OLIVES OF COURSE WHAT DID YOU THINK, BRAISED FENNEL AND RAW SQUASH WITH WALNUTS. The best
Make the salad:
Green lentils, 1 can
2 big handfuls of kale
2 scallions
olive oil
lemon juice
salt and pepper
Parmesan
Drain the lentils. Put the kale in a bowl, add salt, olive oil and lemon juice. Massage the kale with your hand. Add other ingredients. Serve with the other stuff. The squash is just thinly sliced and dressed with olive oil and lemon juice, sprinkled with walnuts. Sauce is made of sour cream, garlic, lemon, salt pepper and basil. Slice the tomato.
EAT PEOPLE EAT. YOU DIE OTHERWISE!!!
PUSS