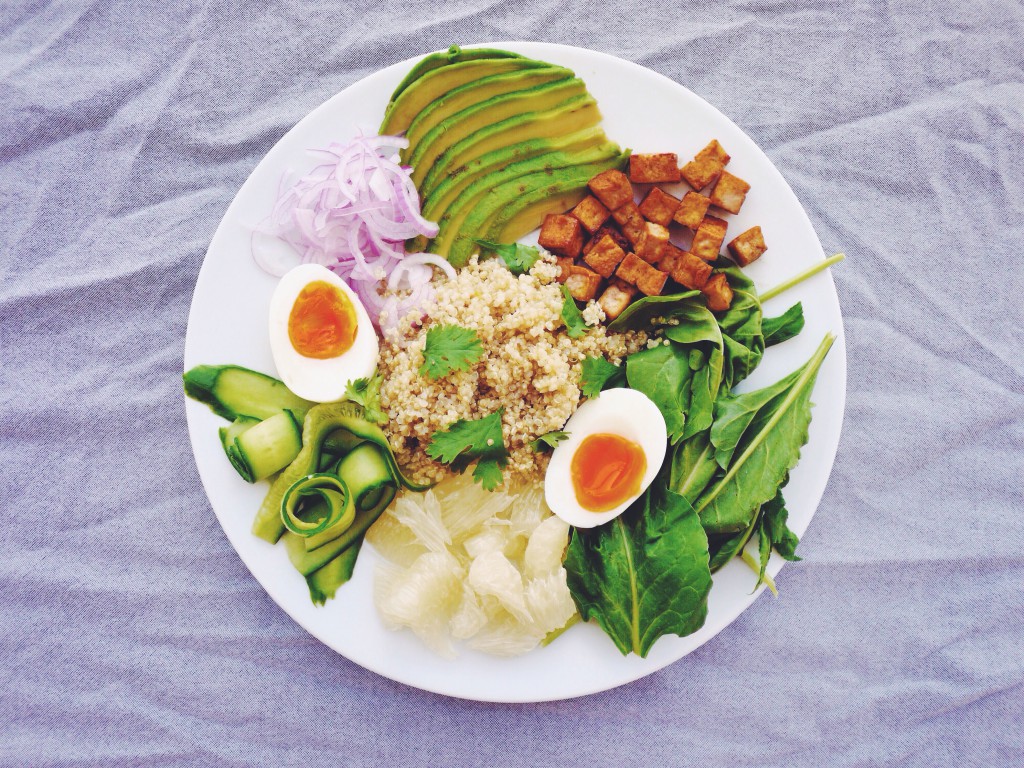 I MADE THE BEST SALAD TODAY. Please please eat more salad. You will get full. And you will like it. Its like, everything that you fancy in one plate. So many different textures, flavors and well, just make it ok. Pomelo is kind of new to me. Just ate it as a kid and then just forgot about it. But its so awesome!!! Like a sweeter grapefruit. Don't like grapefruit that much though.
This salad is everything. Add some nuts if you want it more crunchy (I did NOT do that) or skip the egg and its vegan and you are so nice to alla the animals out there.
For one person (if you want more, just, god you know how to do it, just multiply it with the number of people you are. So smart)
1 dl of quinoa
One pinch of organic and gluten free vegetable stock
Water just so it covers the quinoa
1/4 of a pomelo
1/2 of a avocado
1/3 package of tofu (ok this is hard, tofu comes in DIFFERENT sizes, just take as much as you want ok)
A splash of Japanese soy sauce
A big bunch of fresh spinach
1/2 of a small red onion
One small cucumber
One egg
Some cilantro
Dressing:
1 tbsp of Japanese soy sauce
1 tbsp of canola oil
1 splash of vinegar
1 splash of lemon juice
A little bit honey
Add water, quinoa and vegetable stock to a smaller pot. Let it boil and then simmer until the quinoa is cooked, maybe 8-10 minutes. Boil your egg in 7 minutes.
Cut your tofu in smaller cubes. Heat a medium pan and add some canola oil. Fry the tofu until golden. Add a splash of soy sauce at the end and let it cook into the tofu (?) (you guys know what I mean)
Slice your onion, make ribbons of the cucumber and slice the avocado. Peel the pomelo and take away all the white things on it. You want it completely neat and clean ok. Rinse your spinach, you never know where the sand hides on those fuckers. Mix everything for the dressing.
Arrange your veggies on a plate like me. Top with some cilantro. Spoon over the dressing. Look at it for 10 seconds. Then EAT OK!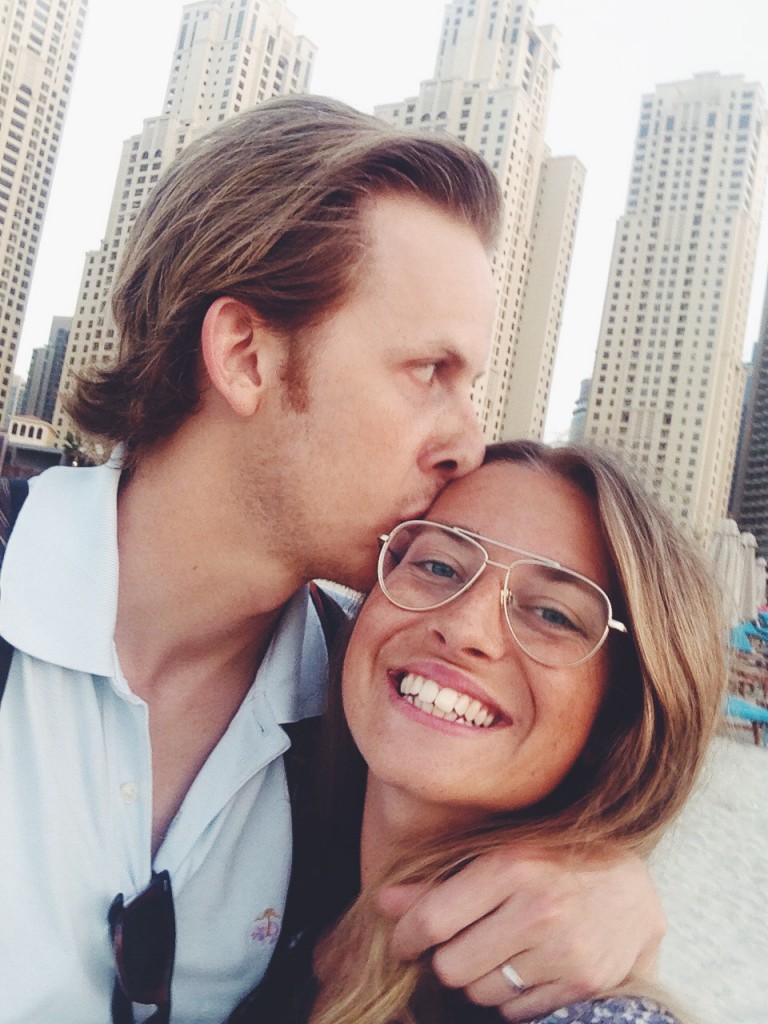 Dubai. I really like you. This is when me and my husband met up after work for a swim in the fucking ocean!!!!!!!!!! And yes I wear glasses sometimes. They are real. And they make me look like a American serial killer in the 80´s. They are Cheap Monday so they are cool.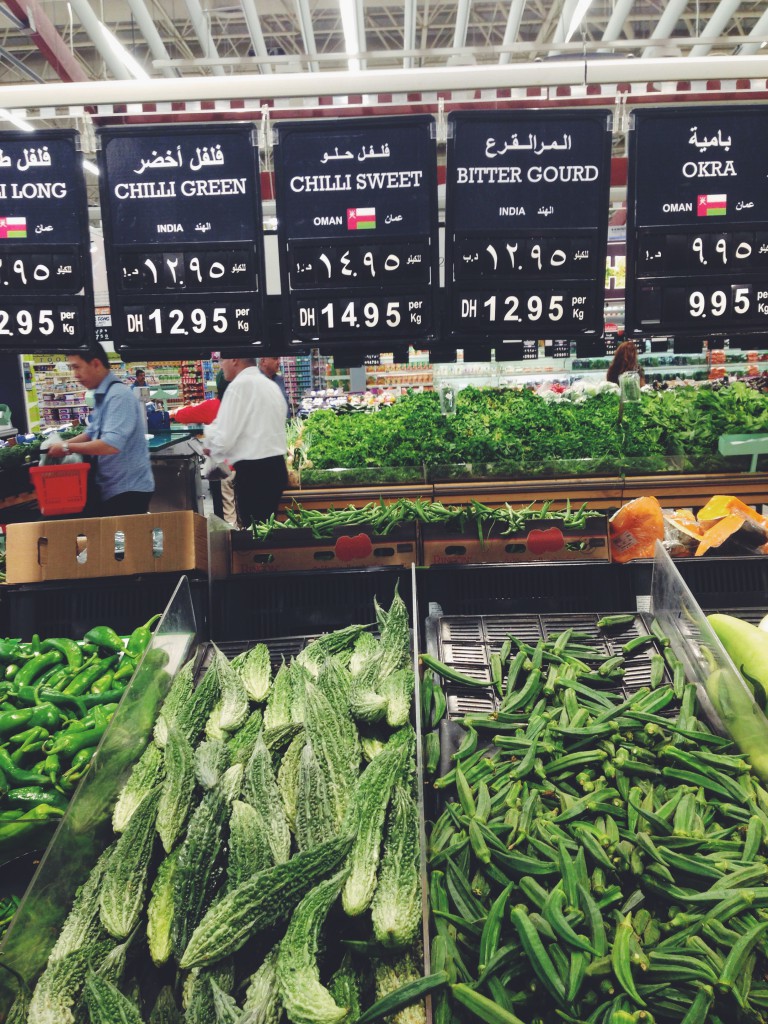 Found a new AWESOME HUGE SUPERMARKET. Just look att all the different weird veggies they have. What do you do with bitter groud? Exciting stuff.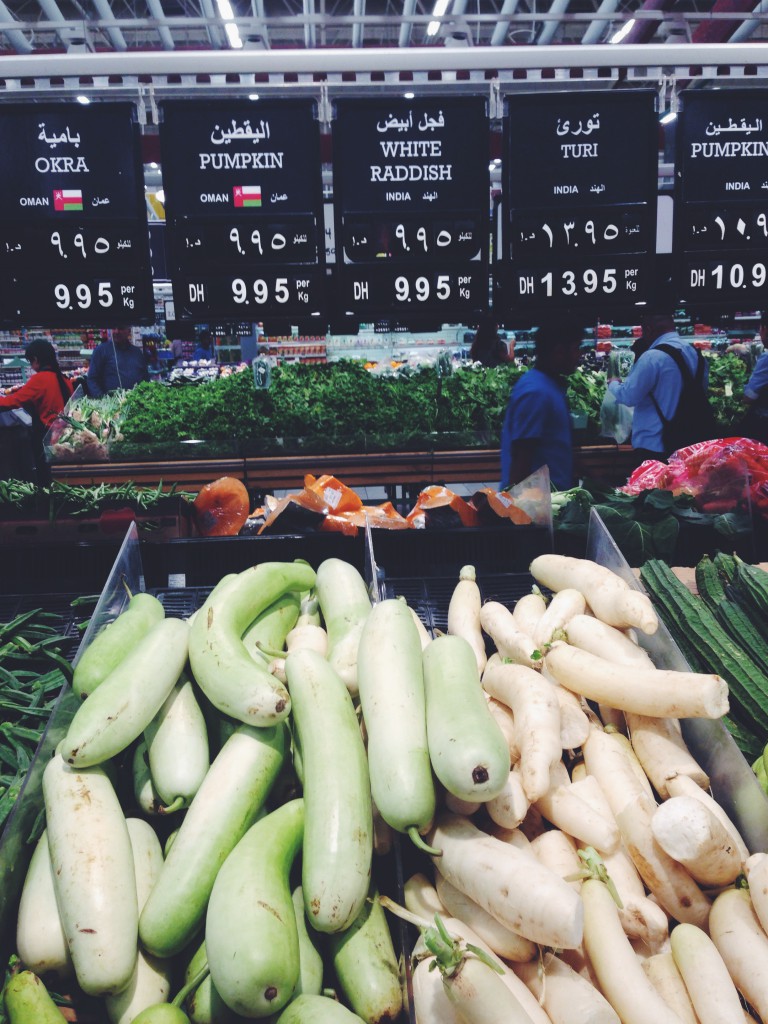 Ok I know these ones but look!! They are so beautiful.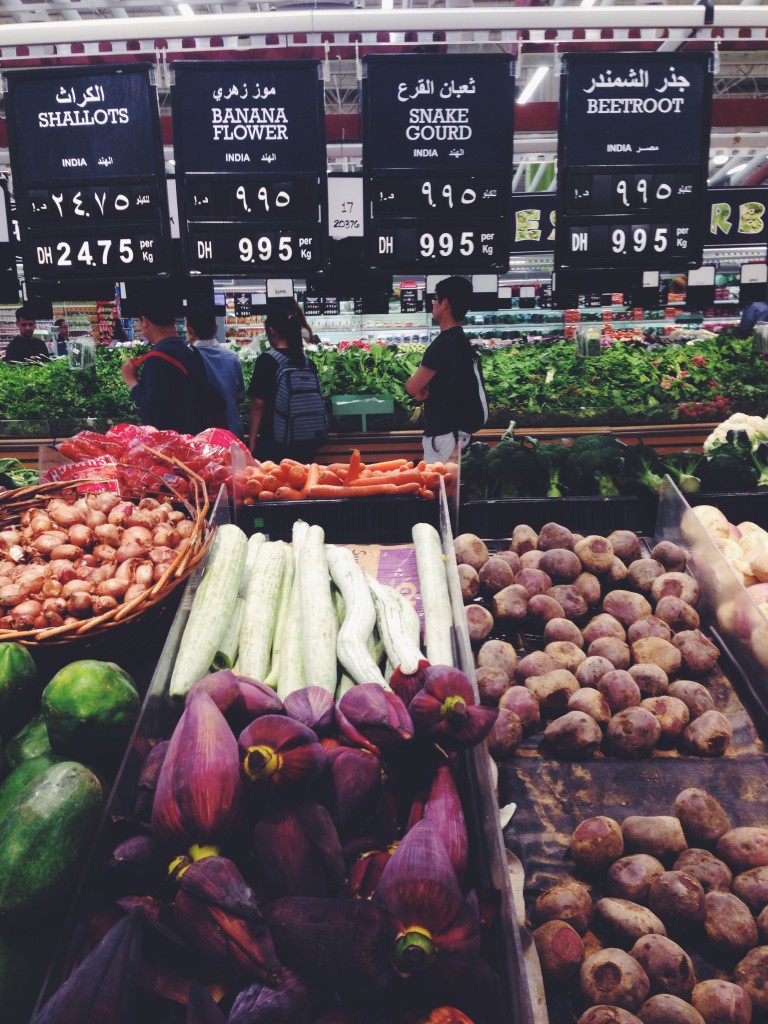 Ok. Snake gourd and banana flower!!!!!!!! What do you do??? And beets????!! Hehe.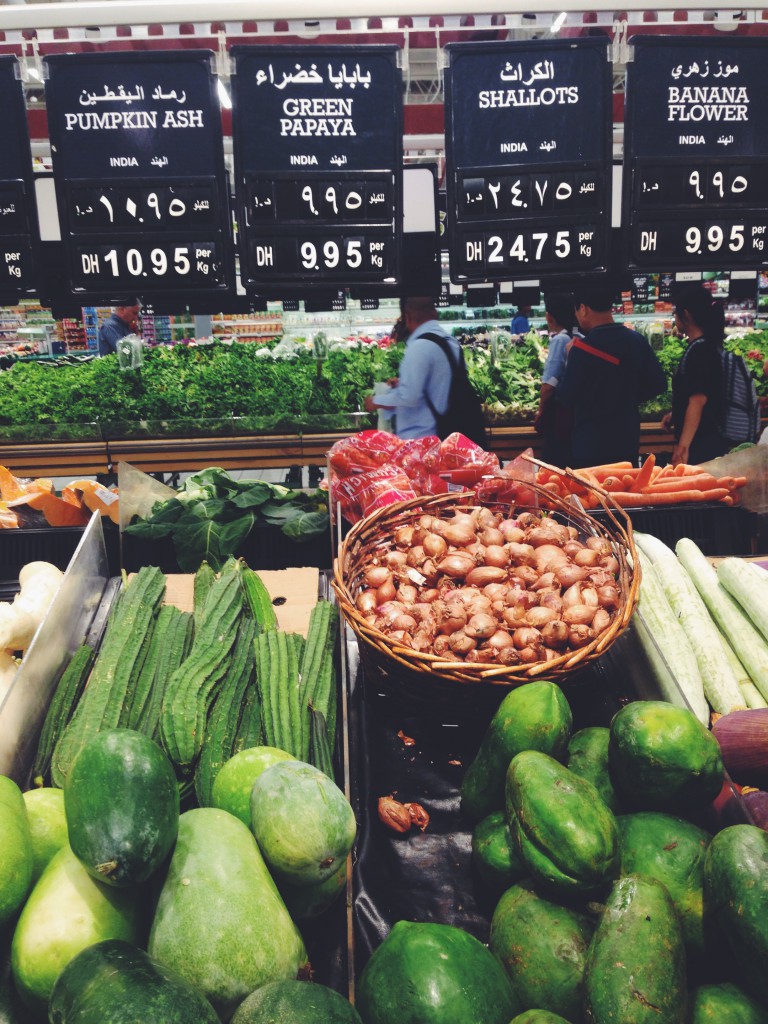 Pumpkin ash. Hehe. I have no idea.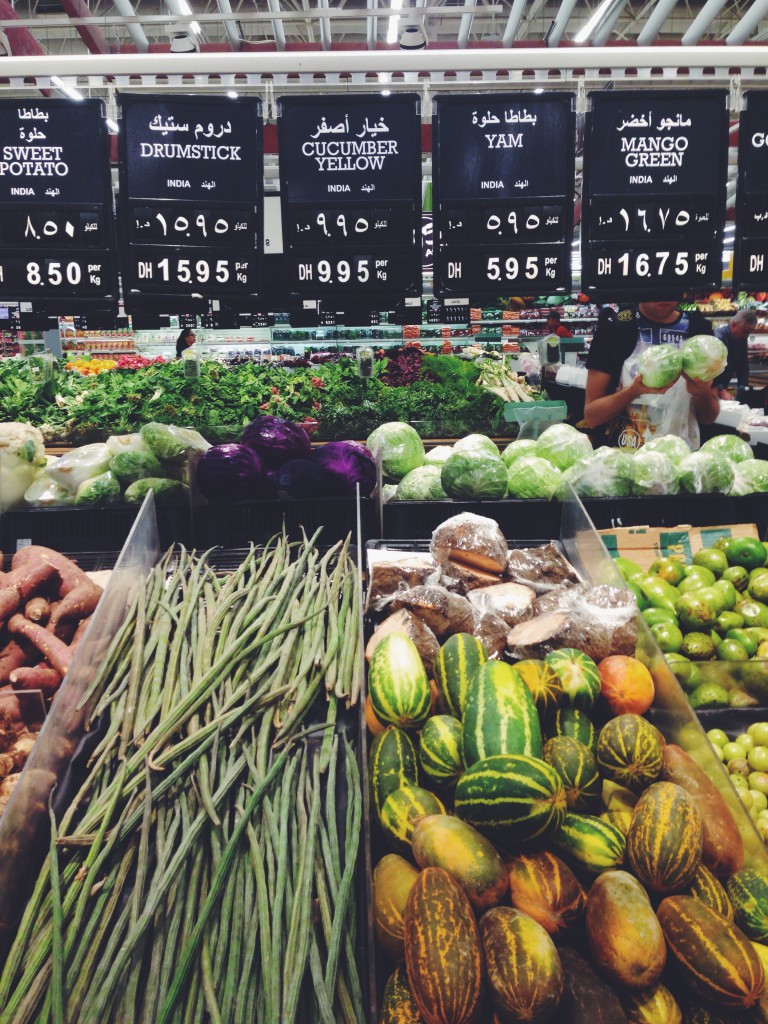 DRUMSTICK! This is very fascinating. Tell me everything!!! Im gonna google as well but you know, utbyten.
PUSS ALLA