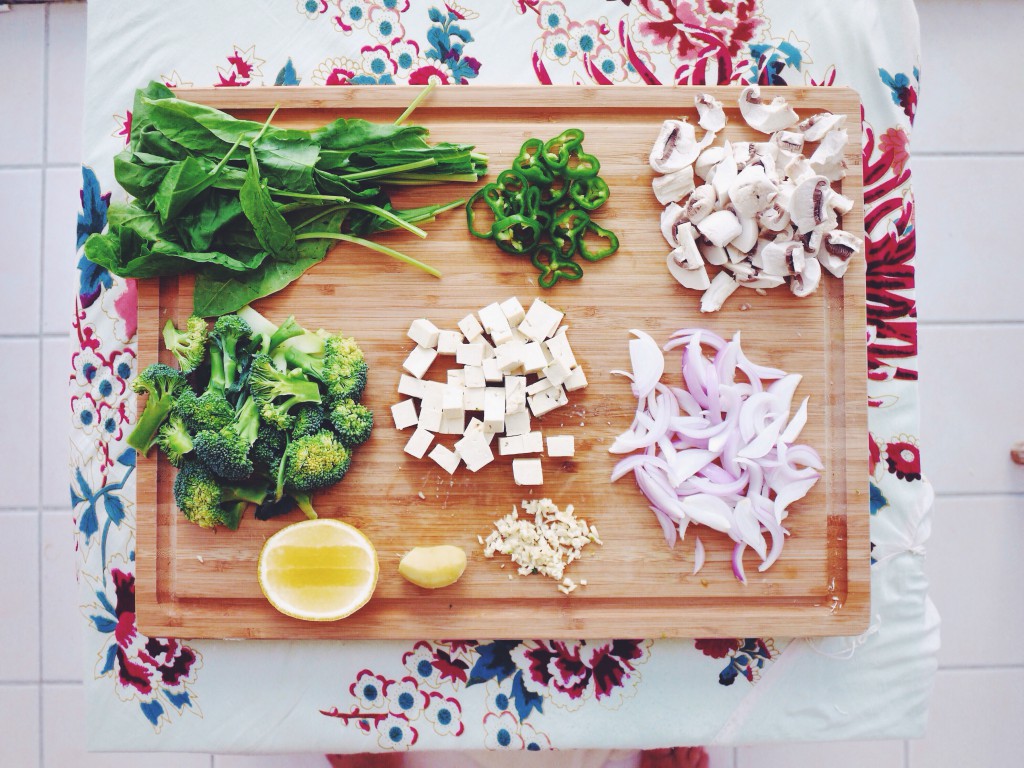 HELLO!
Im working at home today. Hehe. Like all the other days. But I love it. Its so amazing to wake up, have breakfast, work, Skype, work, lunch (this is what I had for lunch), work, have a swim (????) work, have a glass of wine, dinnertime motherfuckers!!!
So here is the wok. We did big food spending last night but forgot to buy SESAME OIL OMG. So. Use that if you have it. Here we go. Lunch or dinner I don't care. Its good.
For 2 peoplezzzzz
1 half of a broccoli
One big red onion
5-6 mushrooms
1 big green chili
Half a package of tofu
A big ass bunch of fresh spinach
2 cloves of garlic
1 tbsp of canola oil
Cashewnuts
För the dressing:
1 thumb size piece of ginger
Half a lemon
1 tbsp canola oil
1 tbsp sesame oil
1 tbsp japanese soy
A drizzle of honey
1 tbsp of teriyaki sauce, hoisin sauce or oyster sauce (you can skip this, its just if you have it at home).
START WITH THE DRESSING. Grate ginger finely. Mix with the other stuff and set aside.
Chop you veggies  and tofu like on the photo. Chop the broccoli stalk, don't throw it kids. Chop garlic finely.
Take a large frying pan or a wok. Make it really, really hot. Add the oil. Add the mushrooms and tofu and cook for 1 minute, stir all the time. Thats the secret to a wok, STIR ALL THE TIME. OK. ADD BROCCOLI AFTER. Cook for one minute more. Do not  turn the heat down. Add onion. Cook for 30 seconds. Add spinach, green chili and garlic AND STIR. Cook for 1 minutes. Take the wok from the heat and add the dressing. Stir and plate. Sprinkle some cashew nuts on top.
IF YOU ARE VERY HUNGRY: ADD PRE BOILED NOODLES AT THE SAME TIME AS THE BROCCOLI OR A SOFT PAN FRIED EGG!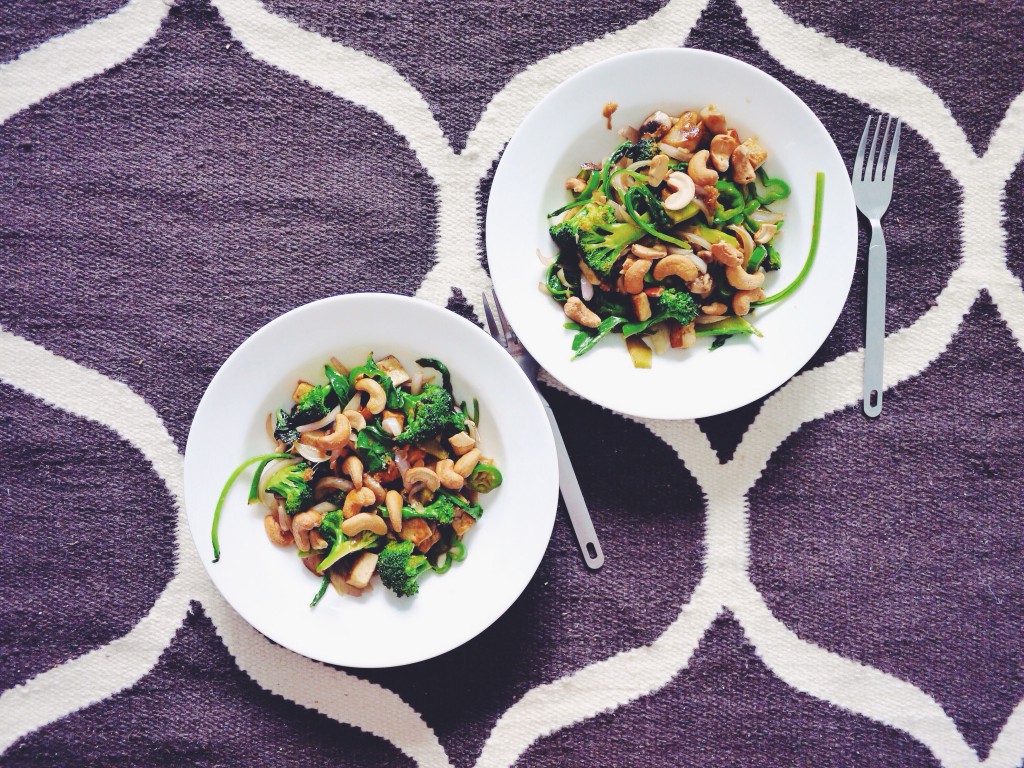 This is so good. And healthy. And vegan. And well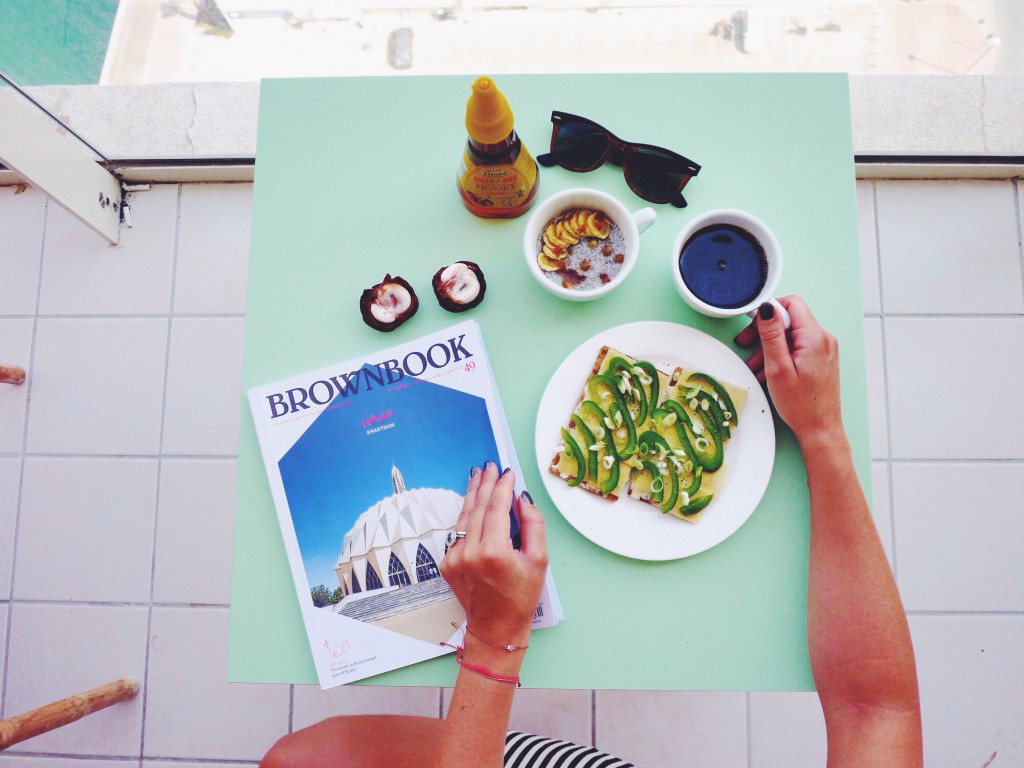 Crisp bread, cheese, green peppers, scallion, chia pudding with banana, honey, almond milk and dates. Coffee. Mangosteen. Breakfast. Living life now.
PUSS EVERYBODY