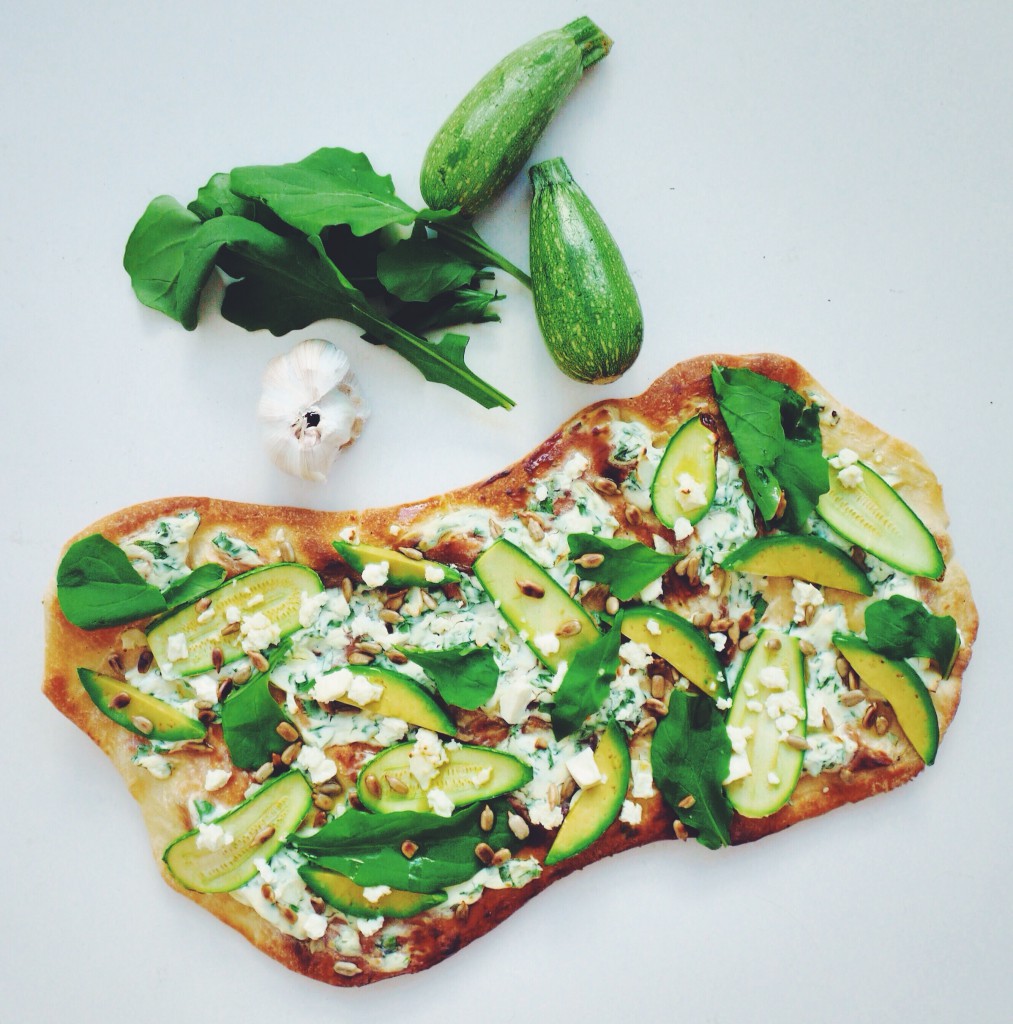 HI!
We do not have Internet in out new home. That sucks. It really sucks. But I managed to find some wifi just for you guys. So today I decided to make a "white pizza". Dont really like that name. It just a pizza without tomato sauce. Plus mine was more green. Feel that its more like a green pizza. Anyway. IT WAS DELICIOUS. I just sat there on the balcony, ate my pizza and red Lars Norén´s book that is so long but so intriguing. Very pretto I know. But its the truth.
So I command you to make this pizza. Hepp!
1 roll of ready-to-cook pizza dough
3 tbs of cream cheese (I used Philadelphia)
1 handfull of arugula
2 cloves of garlic
A splash on lemon juice
Salt and pepper
3 small or almost 1 big green or yellow squash
1 avocado
Some more arugula
3 tbsp of feta cheese or as much as you like
A drizzle of olive oil
Roasted sunflower seeds
OK. DO LIKE THIS:
First thing. Put you oven on the highest heat possible. Preferably with the grill thing on. Put a baking sheet in there and let it get really hot.
Chop the handful of arugula. Mix with cream cheese, salt, pepper and lemon juice. Set aside. Slice your garlic on half and the slice it so thin you can. Slice your squash in thin slices, do the same with the avocado. Roast your sunflower seeds if they were not roasted.
Ok. Roll out the pizza dough and put it on a clear surface close to the oven. Now, take out the baking sheet, careful its fucking hot!!
NOW take your dough and lift it over and place it on the baking sheet. You can if you want to change the shape a bit. Just pull some corners on the dough before you put it on the baking sheet.
Put it in the oven and look as it cooks, it will be super fast!! As soon as it starts to get color, hold out a little bit longer, then take it out and turn it up side down to cook the other side. This is to make it as crisp as possible.
If it bubbles up you can pop the bubbles.
Bake until its the same golden color on the other side.
Take it out. Smother the whole crust with the cream cheese mixture. Spread with squash, avocado, garlic and top with feta cheese. Put it in the oven again until the feta cheese is a bit melted and the veggies is greener.
Take it out, sprinkle with sunflower seeds and arugula.
This is the best pizza ever. Of course.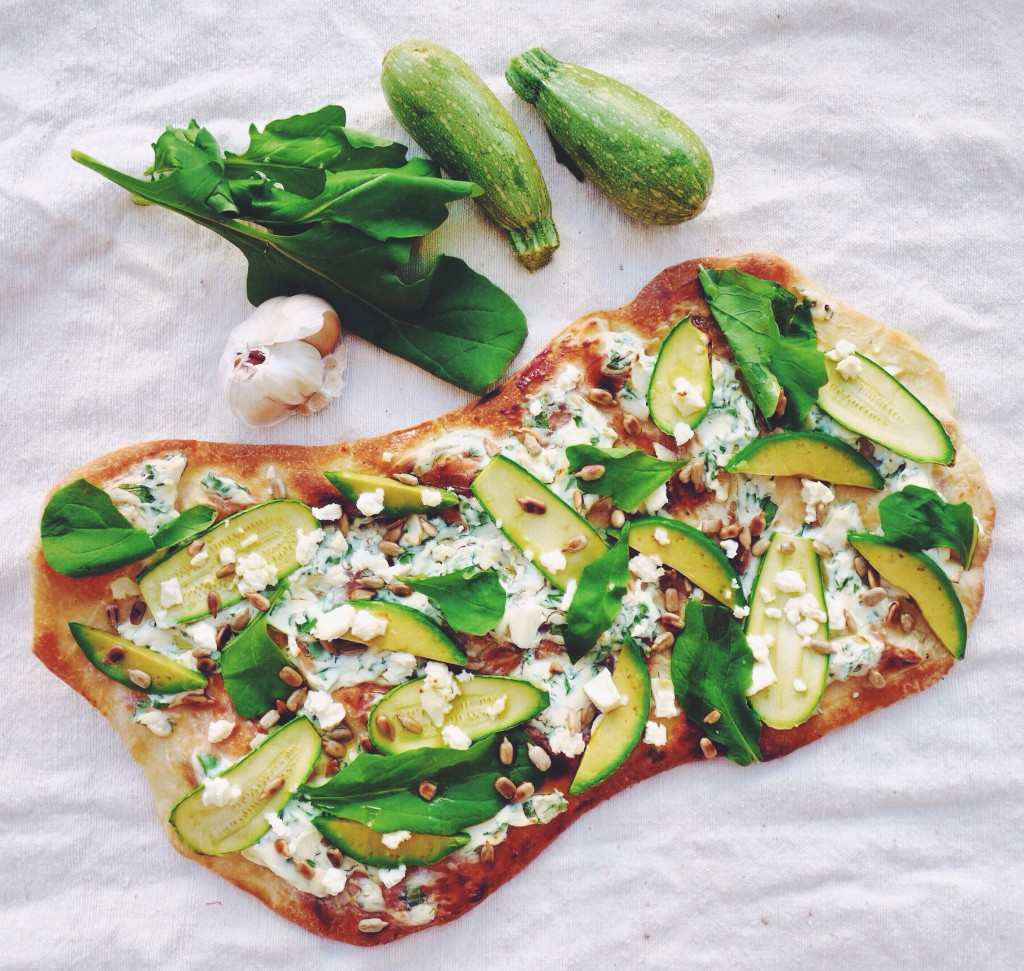 YOU EVEN GET THE OTHER PICTURE. Such a hard time to choose which picture for instagram. The life of a blogger. Oh my god. hehe. Just dont comment that you like this pic better ok! hehe PUSS I LIKE YOU!