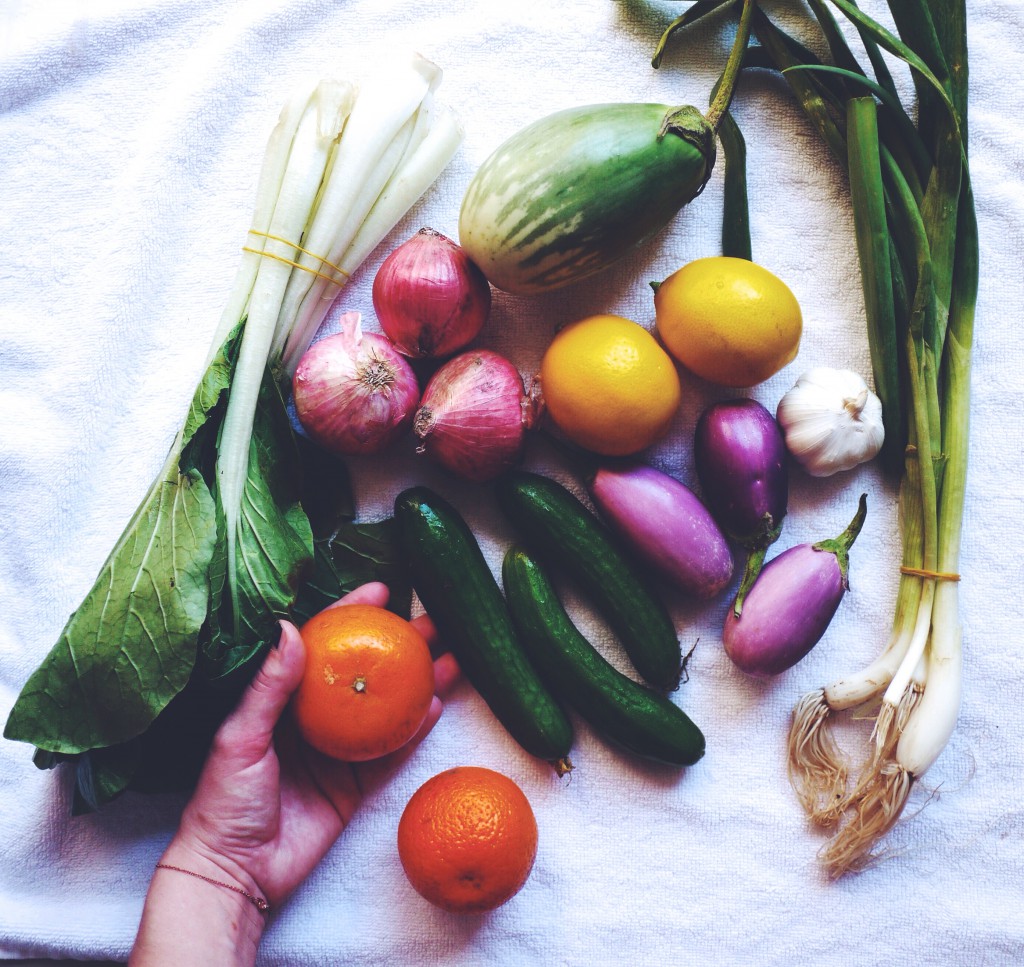 FRESH VEGGIES! The supermarkets here are so nice. Or. I mean. The cheap and local ones. Dont go to Waitrose in Marina Mall. All the veggies they have are imported from the US or Europe. These babies are from UAE or Oman. And like Kenya. Which isnt that far. Eggplant, scallion, mandarines, bok choy, cucmber, onion, garlic and lemon. I LOVE YOUUUUUUU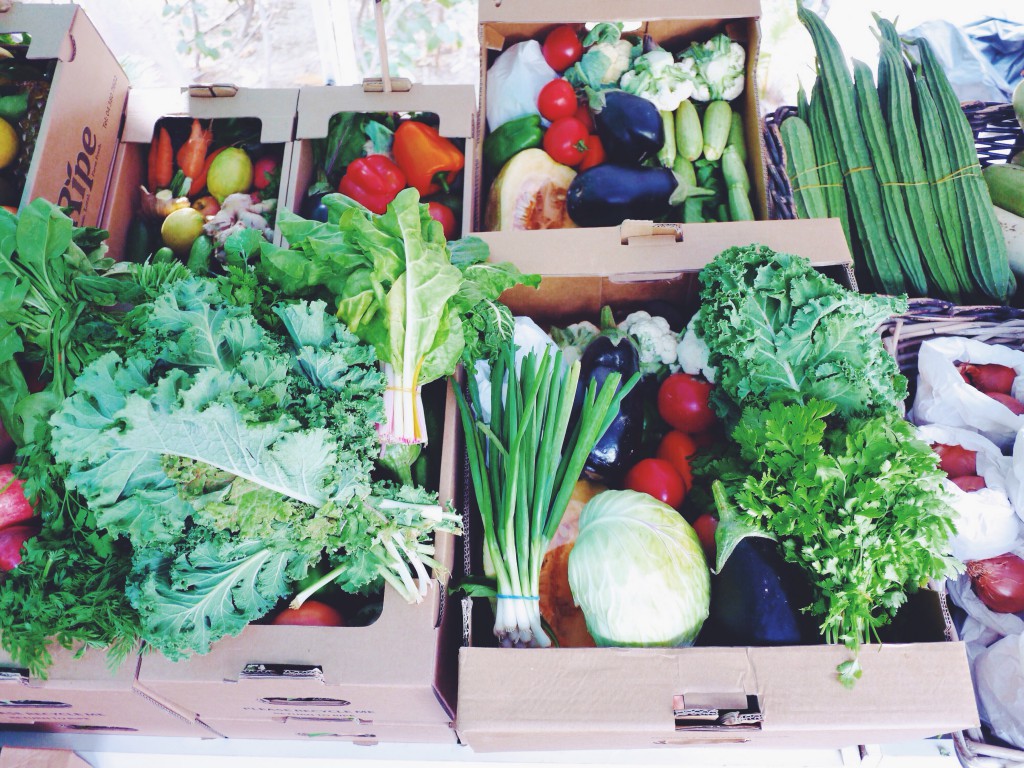 More greens but at Ripe Market in Dubai. A really nice market with loads of food stands and organic vegetables! KALE KALE KALE! IVE MISSED YOU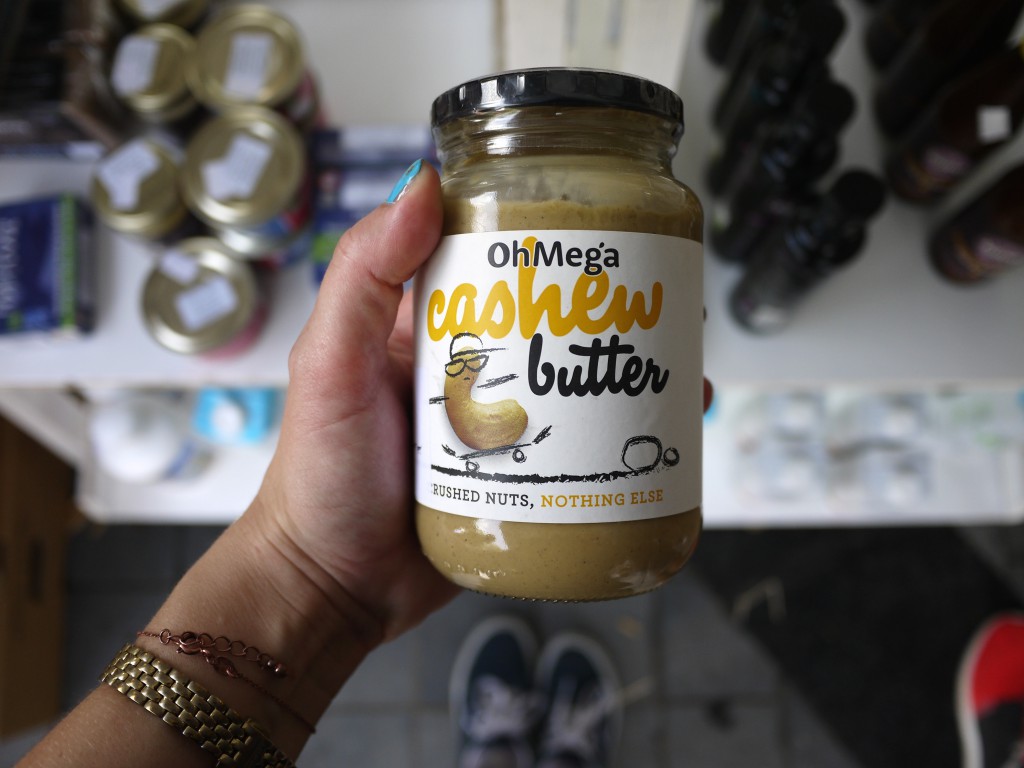 Cashewbutter. Its nice I think. What do you eat this with?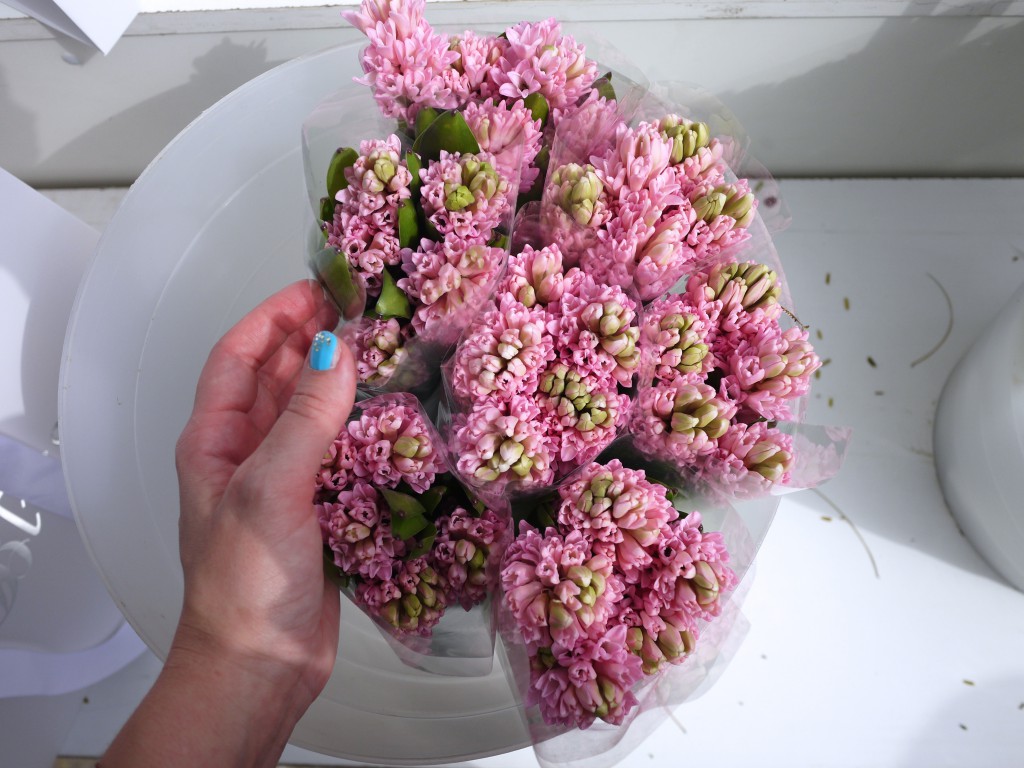 Hyacinths or what the hell you call them in english. A very very Christmas-y flower in Sweden. I loved them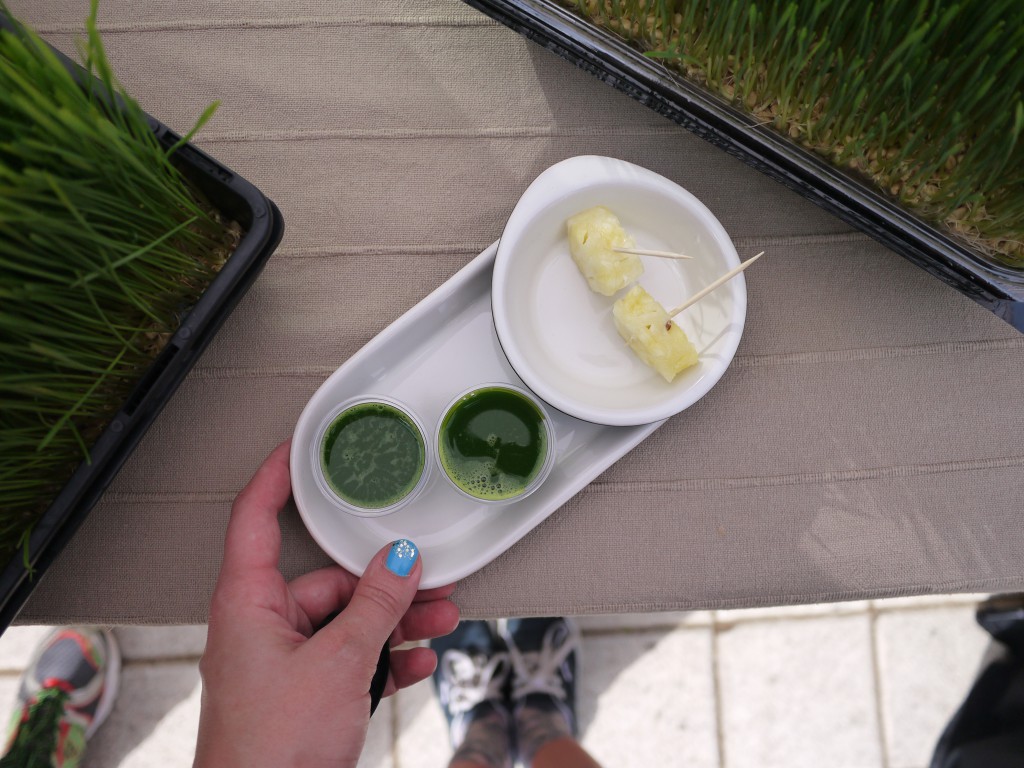 I felt a bit ill that day and had a blocked nose. So I needed a wheatgrass shot. I got better in like 10 minutes !!!??? So amazing. As soon as we get our own place I am going to grow the fuck out of the balcony. It is going to be a jungle I tell you.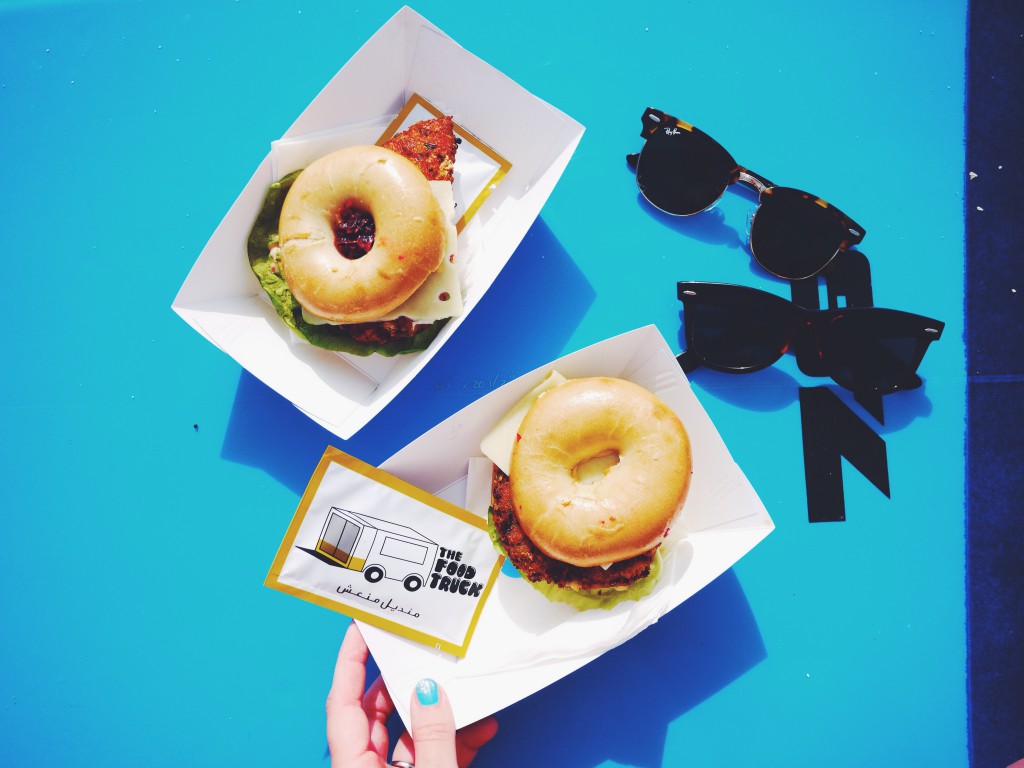 Dubai is awesome. So so nice. Today we were at the beach and Patrik has been surfing all day. WHICH IS SO AMAZING. We had lunch at the beach. From a food truck. Chickpea and quinoa patty  with arabic spices in a bagel filled with emmenthal cheese, lettuce, tomato, chipotle mayo and beetroot relish. DELISH. Hehe.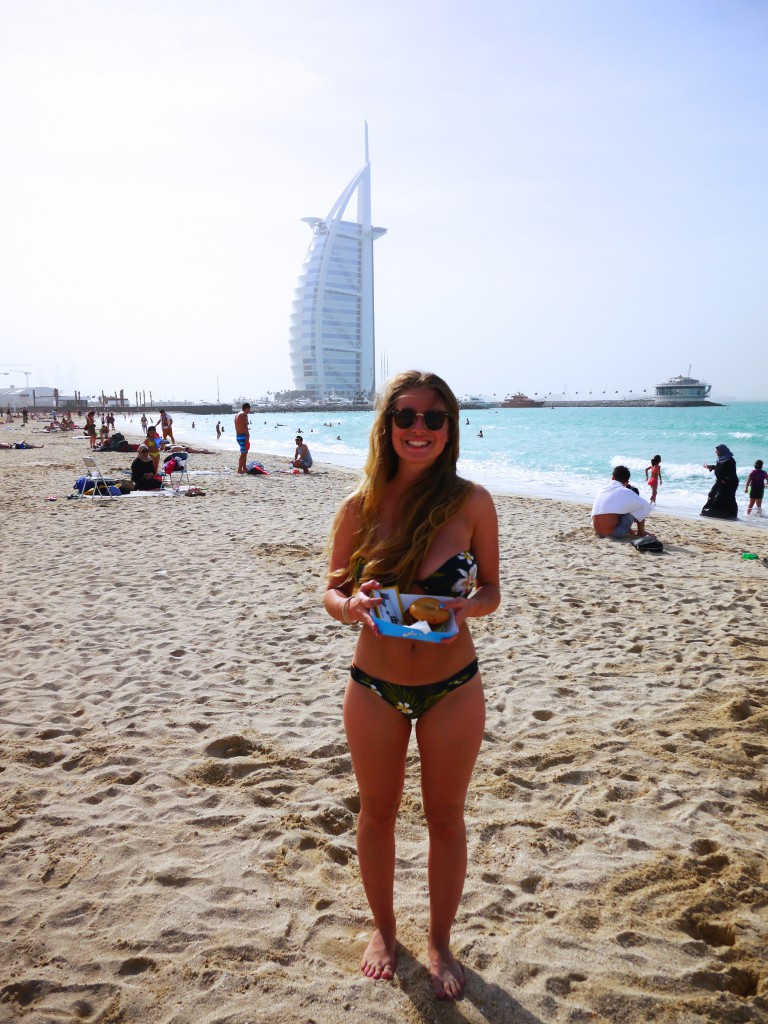 ME AT THE BEACH HOLDING THE PRECIOUS BAGEL WITH THE SAIL-HOTEL IN THE BACKGROUND WHICH I DONT UNDERSTAND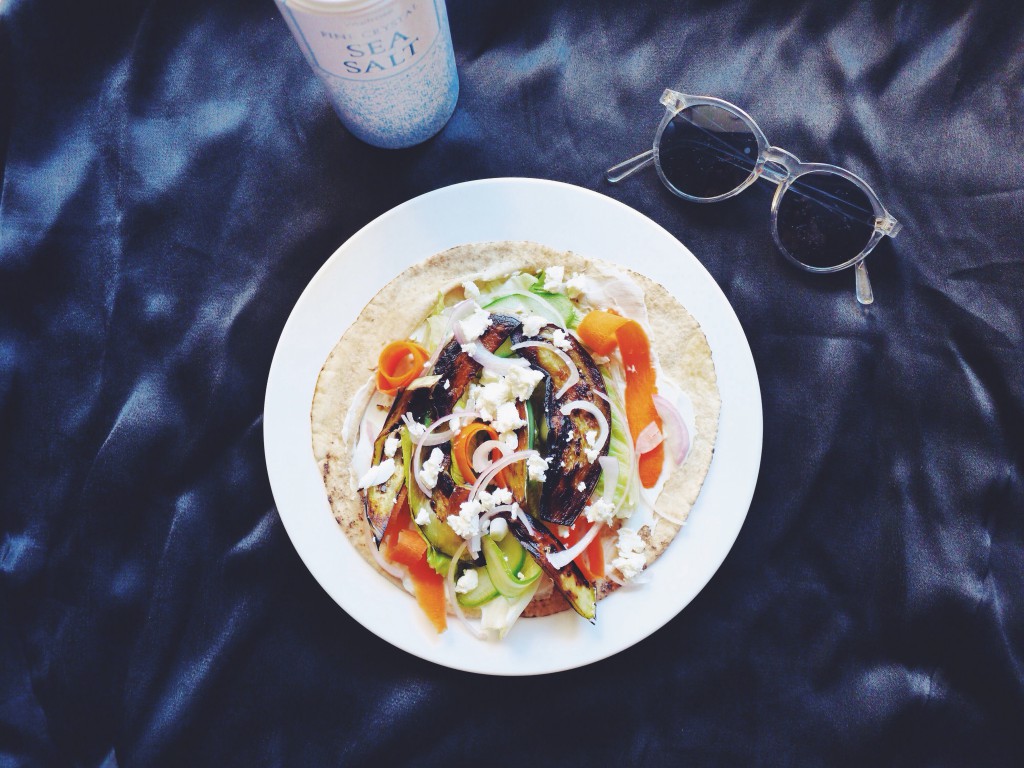 We had breakfast today. You should always eat breakfast. ALWAYS!!!! Flat bread that I smeard one sliced clove of garlic all over just to get a hint of garlic you know. Spreaded the creme cheese all over. Fried some eggplant on high heat in olive oil. Peeled carrot and cucumber to ribbons. Sliced some lettuce and red onion. Filled the flat bread and topped with feta cheese and olive oil. SO GOOOOOOOOOD OMG.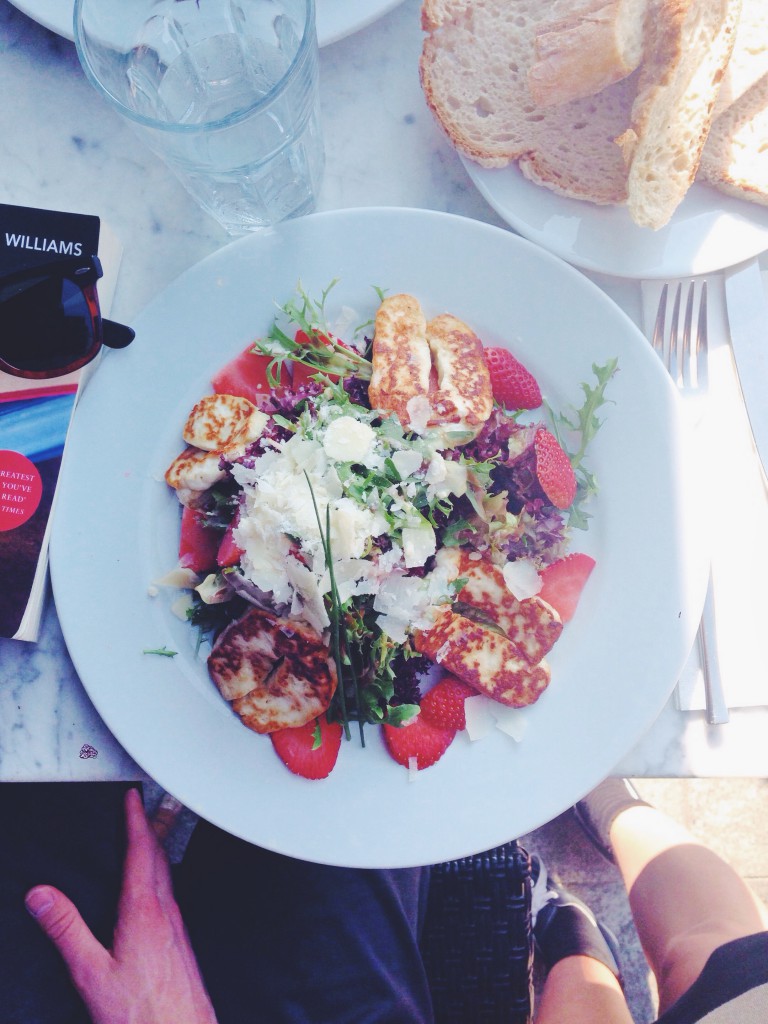 And at the end we have a salad. With cheese yes. Loads of cheese. I find the halloumi here a bit bland but I dont really know. We will see how this goes. The salad was nice and soon I am off for dinner. Im hoping Indian food.
PUSS