DUBAI!

On the beach.
Its so crazy. Never been here before. I did not see myself here. But now it feels good. Ok they have shopping malls with ski slopes in it and I dont like that but, WHAT CAN I DO ABOUT THAT. Its warm here. And the food is great. And some grocery are cheap as hell (not the important things though, like radishes, they are so fucking expensive. So from no on, Im not gonna eat radishes imported from France. OK) The water is cooling, the beaches are not that white as I thought and it kinda looks like we are in the US. Never been there though so I mean, I dont know!!! Its just a feeling
We are in Dubai because my husband got a job offer here and at first when he told me: DUBAI, I hesitated for one second. Then said: Ok, what the hell lets go. It will be awesome. OF COURSE I MEAN A WARM COUNTRY AND I HAVE NEVER LIVED ABROAD FOR MORE THAN 5 MONTHS. So now we are here.
Im looking for a job kind of. And an apartment. So. Hehe. But I have cooked some food! We live in like a apartment hotel. The cupboards smells weird but the fridge is so new I dont even know what to say. Its clean. We have a pool. I love you Patrik.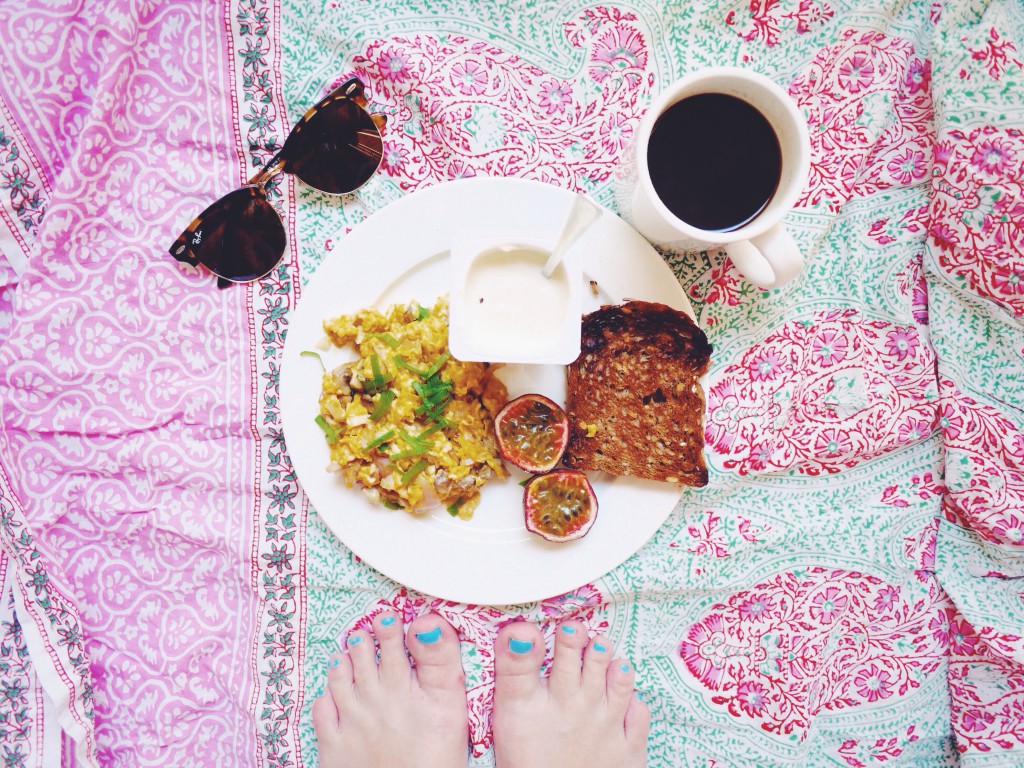 First breakfast was a joke. White bread with scrambled eggs without anything. THIS WA SO MUCH BETTER AS YOU CAN SEE. Ive realized that the African onion THAT I LOVE MORE THAN EVERYTHING also is available here in Dubai. I cried when I saw it in the supermarket. Thank you. So scrambled eggz with mushrooms, onion and scallion. Youghurt that I didnt eat. Coffee. Some btread that was nee. And passion fruit! So nice.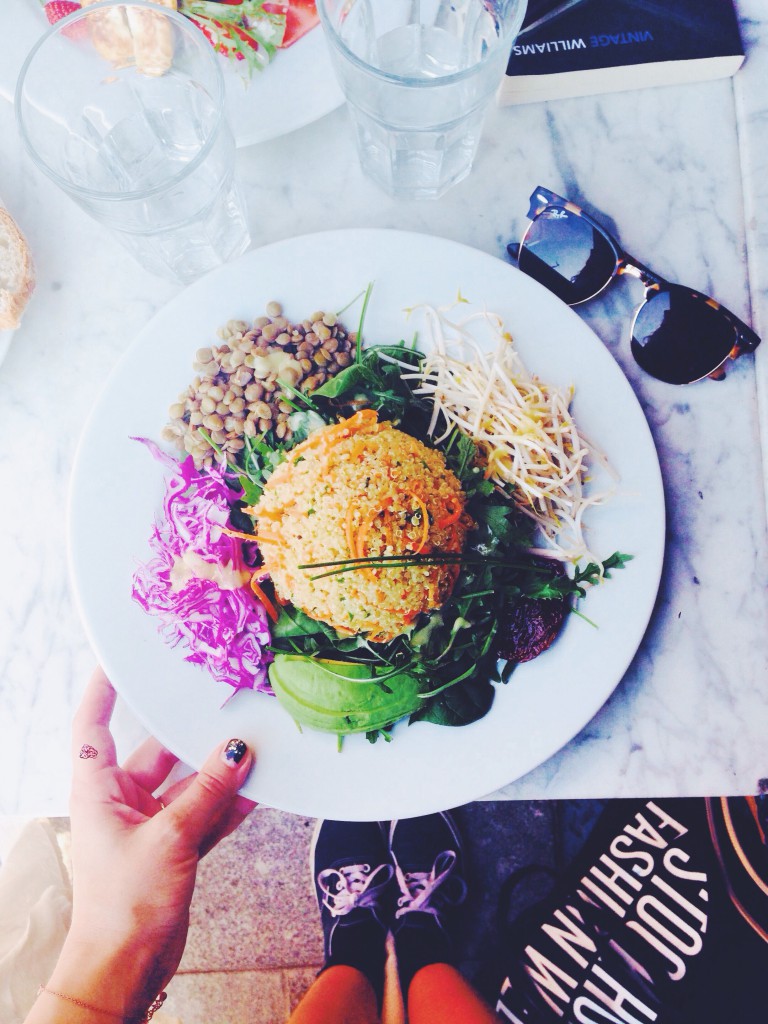 Salad from Le Pain Quotidien. Vegan. Im so nice to all the animals. It was dry OK. So dry. But still nice. Cuz you can add olive oil and balsamic vinegar by yourself. Everybody wins. But it was to expensive my god. I would have added nuts as well. For more crunch.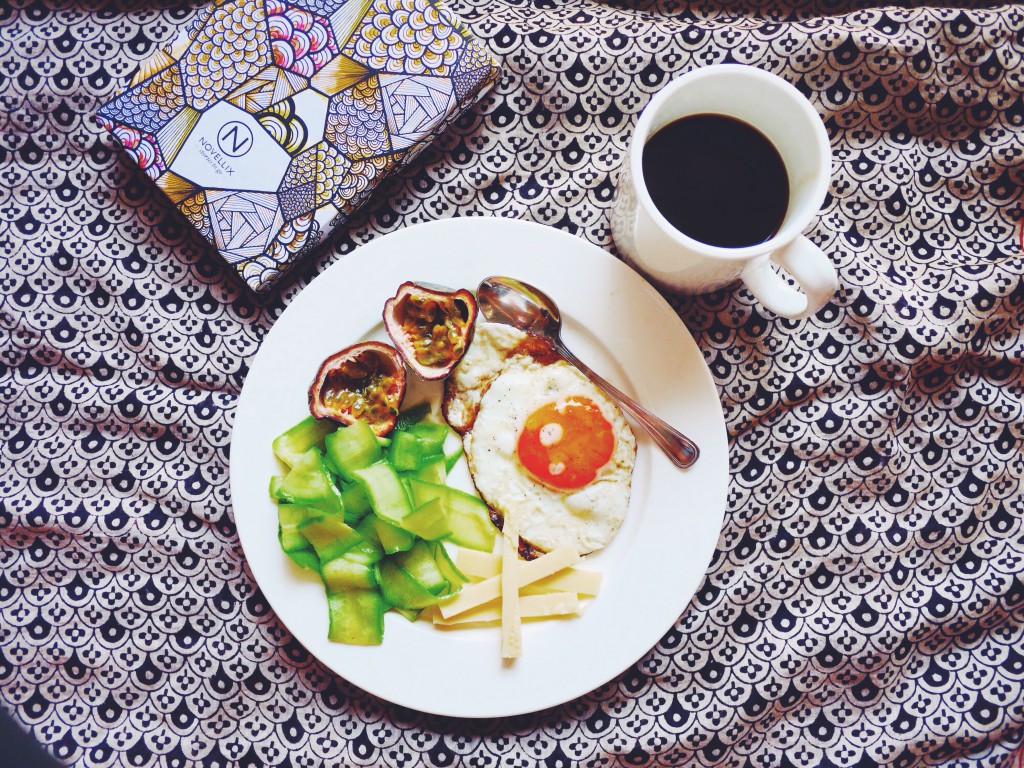 And my breakfast this morning. Fried egg, cucumber salad and cheese. The cheese was not nice. Some scary cheddar we found. Re-think Siri. Going to buy something ELSE next time I promise. But overall. It is food. And I love food.
Make it like this:
Take a small cucumber. I had a really small one. In Sweden we dont have that so just take a piece of cucumber that will fit you this morning. Peel it. Peel it til there is nothing left in long strips. Put in a bowl. Add salt, olive oil and a tiny tiny splash of vinegar or lemon. Rest for 5 minutes. Eat with fried egg. This is how you do it: Fry an egg. Preferably in a frying pan. Preferably in some sort of fat, oil or butter. Eat with coffee!!
PUSS!