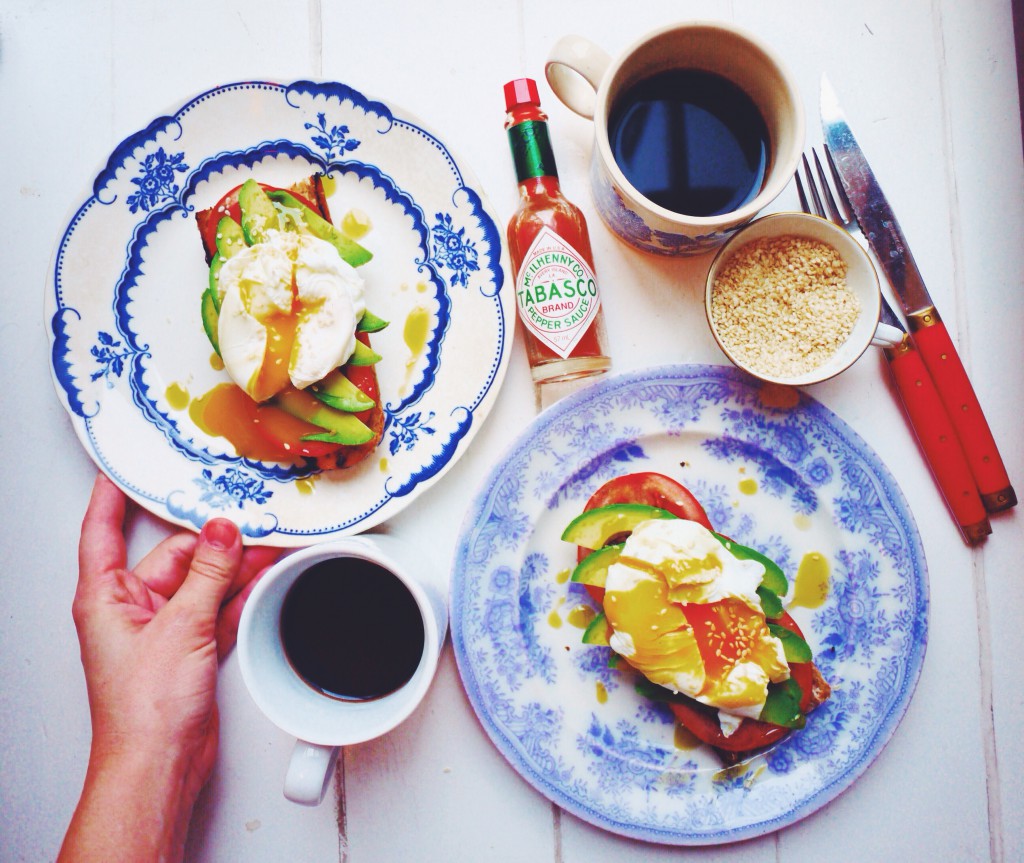 HI!
My best friends since forever finally came home from Hong Kong so we decided to have breakfast. POACHED EGGS OF COURSE. Its so easy. With char-grilled bread, olive oil, tomato and avocado.
Cornelia. Ive missed you so much. I hope that this sandwich represented everything in our friendship. I love you.
Two pieces of toast
1 tomato
1 avocado
Olive oil
Sesame seeds
Tabasco
POACHED EGGS I FUCKING EASY
I will help you. This is how I do it:
2 free range organic eggs
2 teaspoons white wine vinegar
Water
Take a small pot in aluminum, add water and bring the water to boil. Meanwhile crack one organic egg in a small bowl. Like, a really small bowl. I always use my espresso mug for this but you might have a smaller one than me so use a small bowl instead, or just use what you feel like.
Turn the heat down so the water is bubbling, not boiling. Add 2 teaspoons of white wine vinegar in the boiling water. This is to help the egg to poach.
Now. Take the small bowl in your best hand and a wooden spoon in the other hand. Make a swirl in the bubbling water (easy on the hand, just a small swirl) and let you egg carefully slip down in the water. Do not touch the egg. I repeat: DO NOT TOUCH THE EGG. Just let it be. Put your egg clock on 2 minutes.
Take the eggs from the water after 2 minutes and let it rest on a plate for 2 minutes.
Repeat the same way with the other egg. Once you get it, its so nice.
Grill your toast in a grill pan. Sprinkle with olive oil. Slice thin slices of tomato and avocado. Top on toast. Top with egg. Eat with tabasco.
NICE!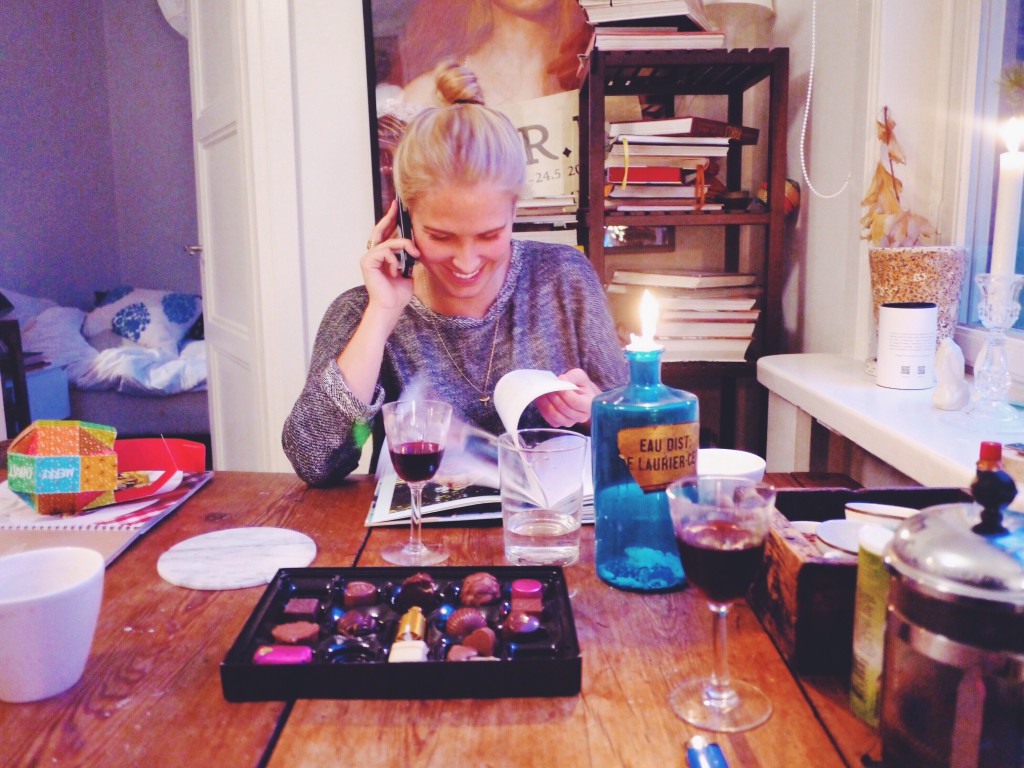 CORNELIA NIKE DOROTEA BÖTTIGER BILLE HI WELCOME HOME! We had wine YESTERDAY. Not for breakfast sillys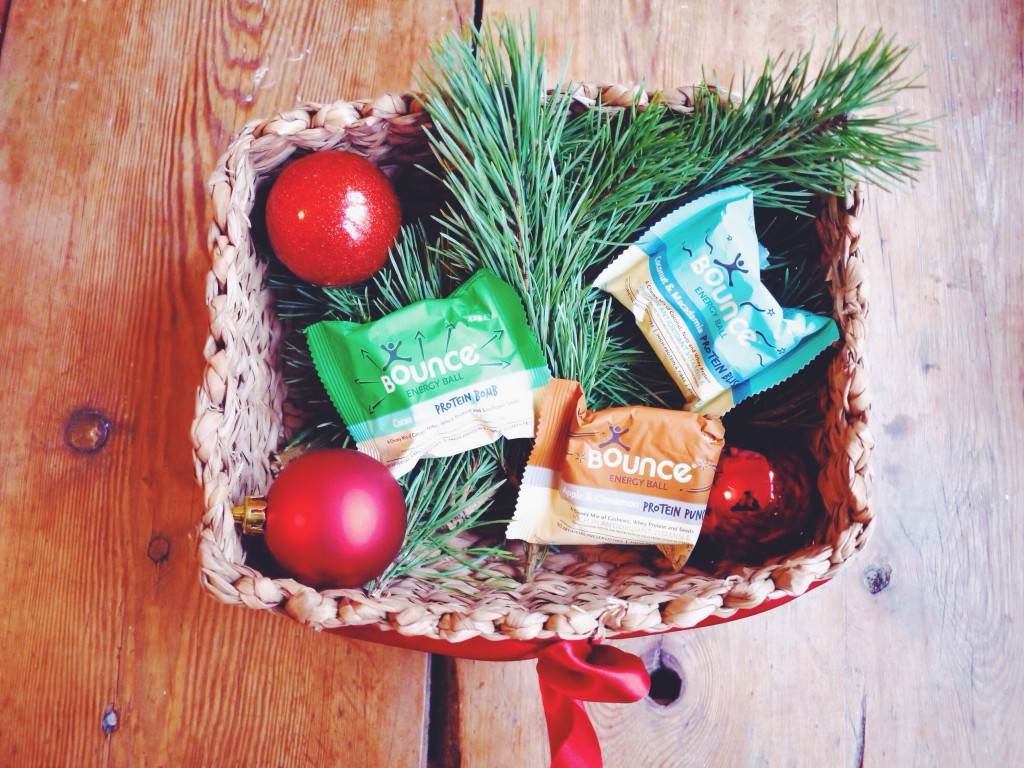 Got such a nice gift from Story. Bounce Energy Balls! Have never tried them. Its exciting. Im not that into energy bars but my husband LOVES them. And these were good!!!!! Liked the coconut ball the most. Thank you for the nice Christmas wrapping as well. This is the only Christmas decorations we have at home now. Hehe.
PUSS