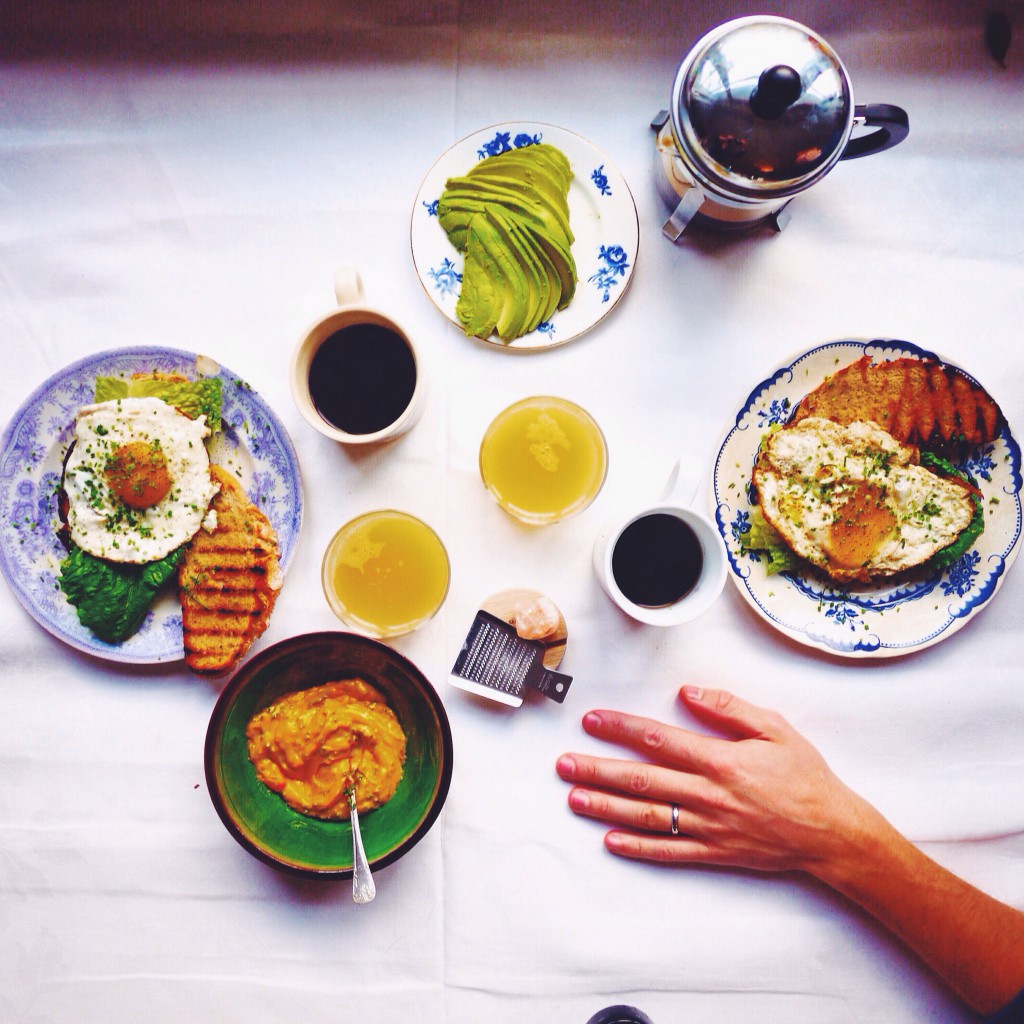 We were supposed to go and watch the Swedish Cup in wave surfing. But the wind turned so it got canceled. Hehe. Thats so swedish. Anyway. I was more excited about the picnic that we were gonna have during the surf cup. So I was a bit disappointed that we didnt have a picnic. So I made the picnic for breakfast instead! So much warmer to be inside as well.
THE BEST SANDWICH EVER
Two sandwiches is what I made this fine morning
4 pieces of white bread
2 free range eggs
4 tbsp of left over home made mayonnaise mixed sriracha and chives
Lettuce or kale
One avocado
Extra chives
Grill the bread in a grill pan. If you dont own a grill pan. TOAST IT IN A TOASTER. Fry your eggs but not too much. The yolk should be a bit soft. Smear mayonnaise on one side of the four pieces of bread (I love mayo, you can of course use a little less than me). Slice your avocado. Put the lettuce or kale on the bread slice with mayo. Add the egg. Add some avocado. Top with extra chives, salt and pepper. Add the other piece of bread with mayo like a lid. EAT.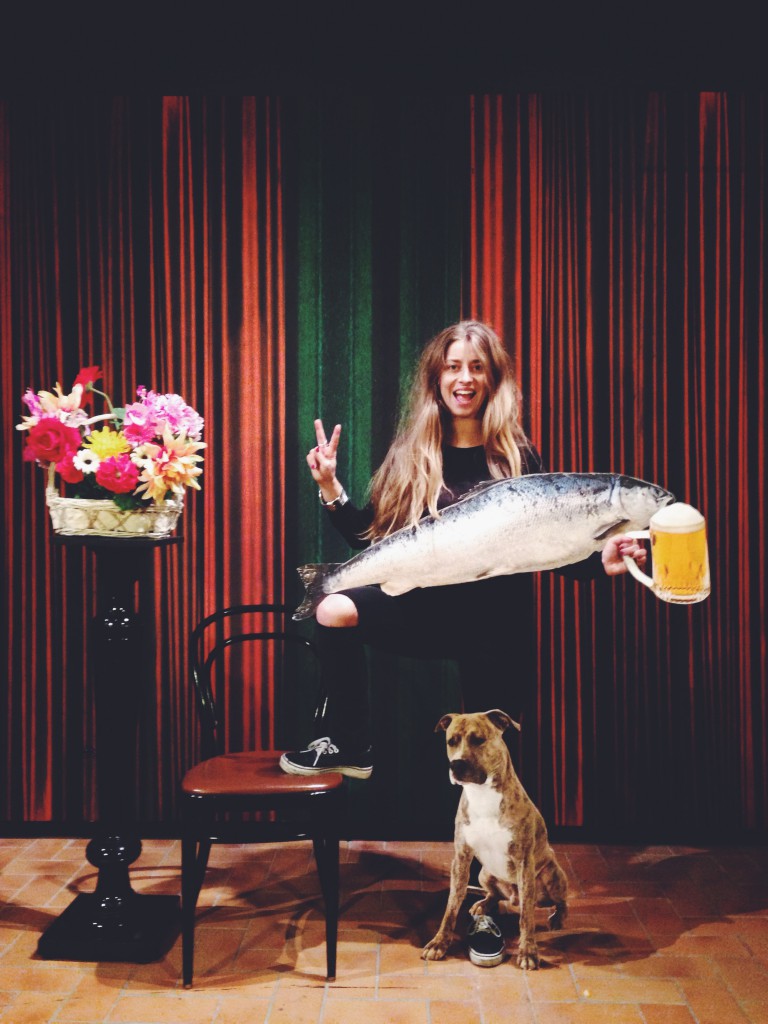 If you live in Stockholm, you should visit Etnografiska Museet. They now show pictures by South African photographers and the photos are awesome, beautiful and important. So go to Etnografiska! I also like their café. They serve good veggie food, nice coffee and everything is organic. AND Djurgården is pretty nice. Etnografiska also have a photo studio where you can be portrayed with a salmon, a beer and a dog. Which I could not miss of course.
And for starter this fine Sunday we had pomelo and avocado with sesame oil, fish sauce, soy sauce and cilantro with raw salmon. And after that: TACOS! Kind of. It was nice.
I hope you are great who ever you are! Puss too you