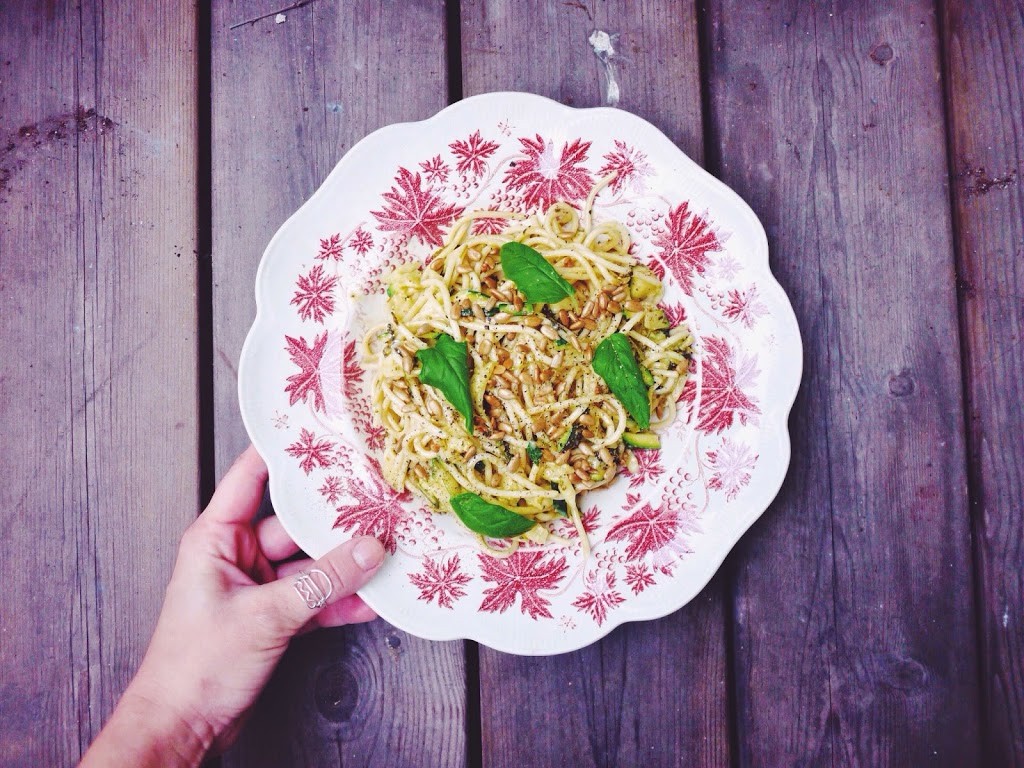 I hate when the squash is to soft. Its like warm cuccumber. Blä. Ok so I made a pasta with raw squash. It was very nice. Here we go:
For 2 people (and for 1 lunch the next day, DONT THROW FOOD KIDS)
Spaghetti for 3 people
1 squash
3 cloves of garlic
2 egg yolks
1 handful of freshly grated parmesan
1 handful of fresh basil
1 handful of fresh parsley
1 small dried chili
Salt and pepper
Olive oil
Roasted sunflower seeds
A few leaves of mint
Ok. Cook your pasta. Dont OVERCOOK IT!!. Take a cup and take some of the pasta water and save it. We are gonna use it for the sauce.
Ok. Chop your squash in small cubes. Chop your garlic in thin slices. Separate the yolks from the egg white. Grate the parmesan. Chop the basil and parsley. Ok. NOW!
Your pasta needs to be rinsed now and (and also still be hot, hope you put a lid on it) you need that cup of pasta water nearby.
Take a big skillet or pan and put it on medium heat. Add olive oil. Add the garlic and chili. Fry for 1 minute. Add the squash, stir and turn of the heat. Add the hot pasta to the pan. STIR! Add half of the cup of pasta water. Stir. Add the yolks and parmesan. Salt and pepper. STIR STIR STIR!
Now, You are done. Eat on a plate with roasted sunflower seeds and mint.
WELL DONE!!!!
PUSS!