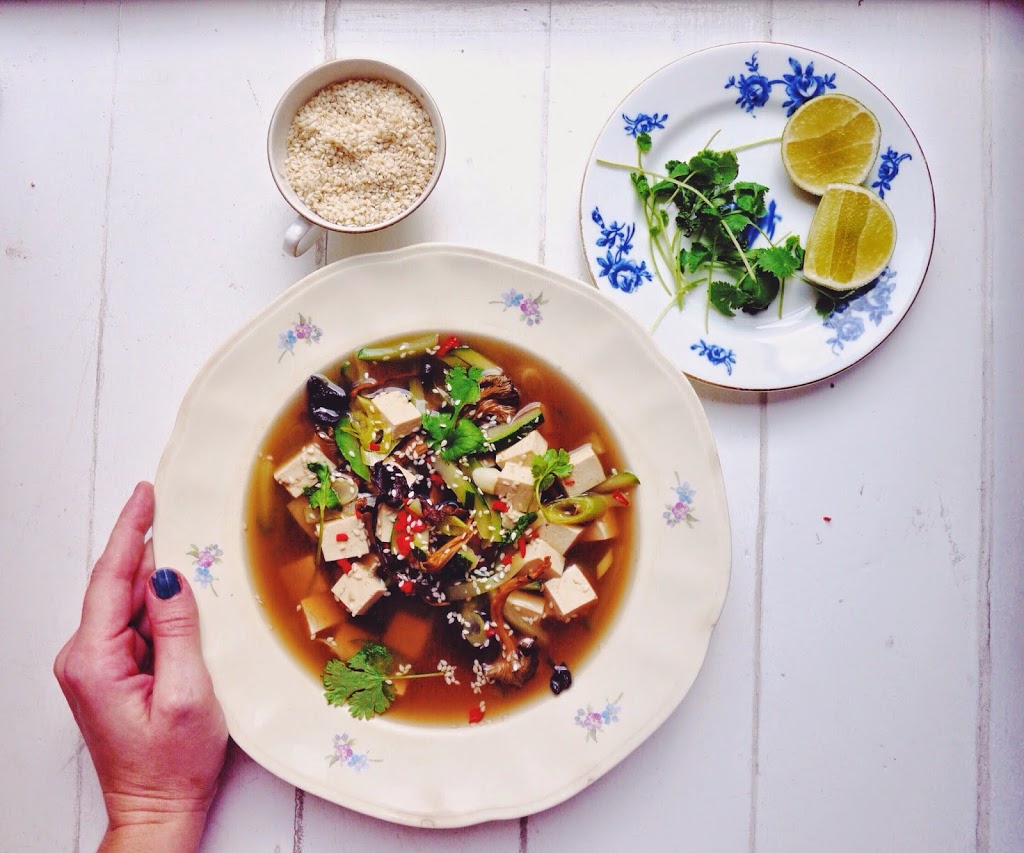 So. Made a Asian soup
today. Hehe. It was so nice. Stock, buillion whatever I DO NOT KNOW WHAT KIDS CALL IT THESE DAYS BUT YOU KNOW THE WATER AROUND THE VEGGIES THATS OFTEN A BIT BROWN. Its nice! So nice. Salty and hot. It will make you happy I promise. To spicy it up you can always add a poached egg or some noodles. Your choice so to speak.
For 2 people
3/4 l of water
1 half of vegetable stock cube
1 red chili
2 cloves of garlic
3 cm fresh ginger
1 /2 tabslespoon of fish sauce
1 tablespoon of Japanese soy sauce
2/3 of a squash
1 half package of tofu
2 scallions
1 handfull of dried mushrooms ( I justed wild mushrooms but you can use dried chinese ones) ((the need to be dried because you are going to use the water that you soak them in for the soup ok))
1 lime
Cilantro
Sesame seeds
Ok. First. Bring some water to boil. Put the dried mushrooms in a bowl and add the boiling water just so it covers the mushrooms. Set aside.
Take a sauce pan and add the water. Bring to boil and add the vegetable stock. Boil.
Chop ginger (dont bother to peel it, there is a lot of flavor in the peel!), garlic and chili. Add that to the sauce pan. Add fish sauce and soy sauce. Boil for 4 minutes.
Chop tofu in nice cubes. Chop the scallion. Chop the squash in slammer cubes or long strips.
Drain the mushrooms and save the water they soaked in. Add half of that water to the sauce pan with the stock.
NOW. Take a strainer and a big bowl under. Strain (?) your stock from the ginger, garlic and chilli. Put the stock back in the sauce pan and bring to boil again.
Add tofu, mushrooms and boil for 4 minutes. Add the squash and scallion and boil for another one minute.
Serve in a bowl with some fresh chilli, cilantro, lime jucie and sesame seeds on top.
THIS WAS A PERFECT BREAKFAST I CAN ASSURE YOU. And as I said. ADD EGGS. I wish I would have done that.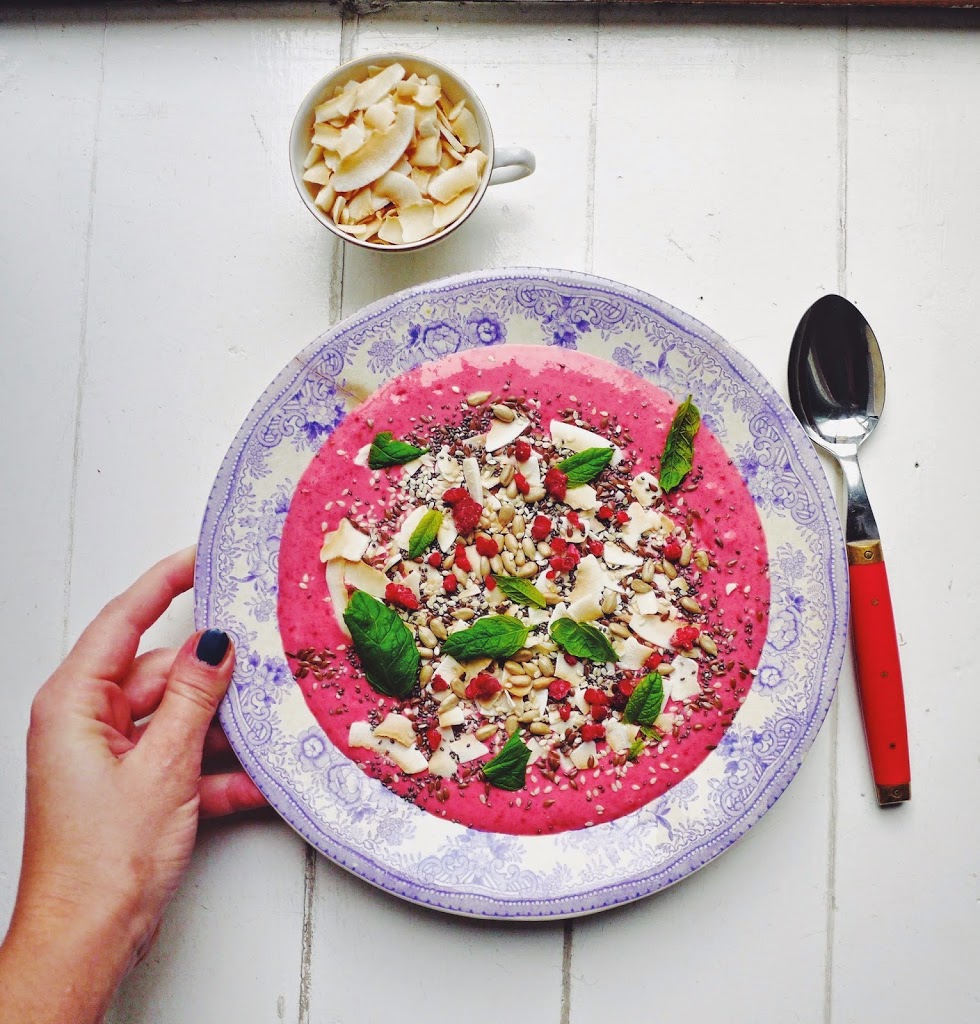 Made a smoothie bowl the other day. Just mix raspberry, frozen banana and some yoghurt. Top with seeds, raspberries, coconut and mint. The best!!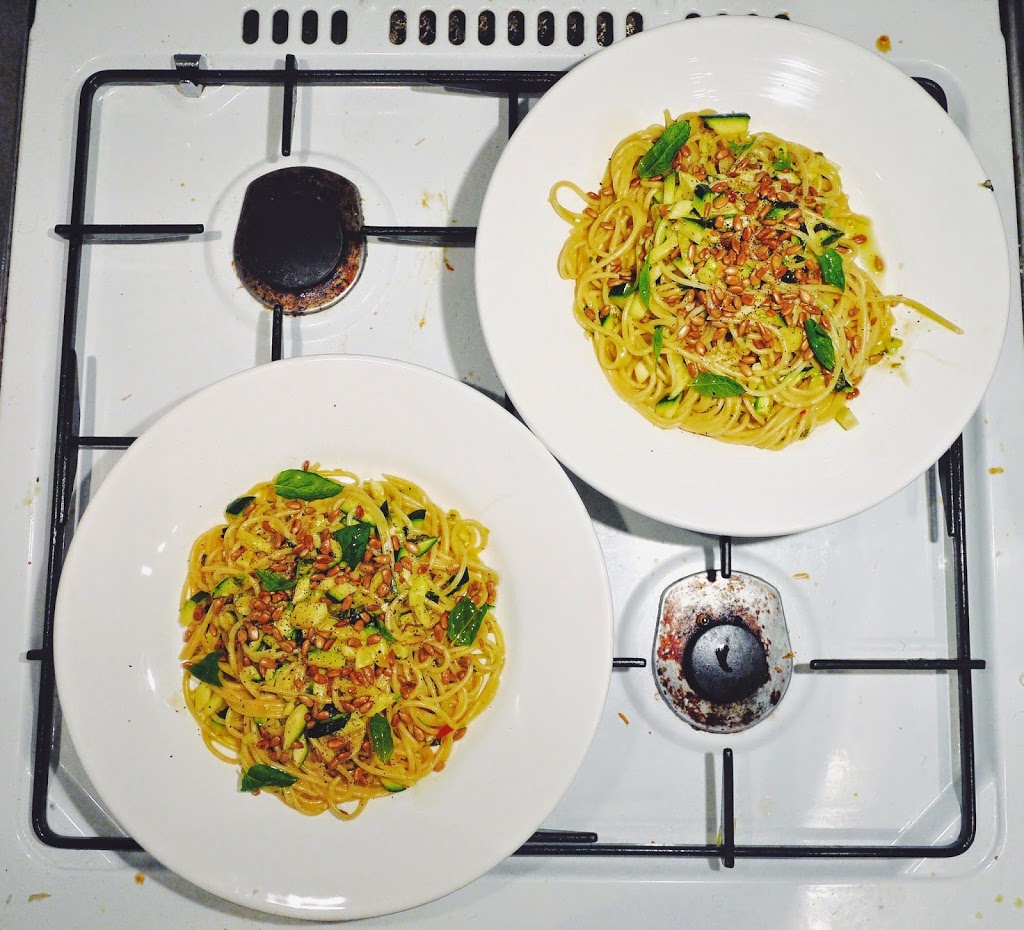 Squash, sunflower seed, egg yolk and mint pasta! Just like a carbonara. But with no bacon of course what did you think silly.
Cold Swedish Christmas food. It was ok. But not himlastormande. We went to Södra Teatern. I was fresh, nice and good music. But COME ON! For that price, coffee should be included. Dear god. And the wardrobe fee. Dear god again. Ok so we have cured salmon, potatoes, herring, beet salad, shrimps, eggs and pies. OK.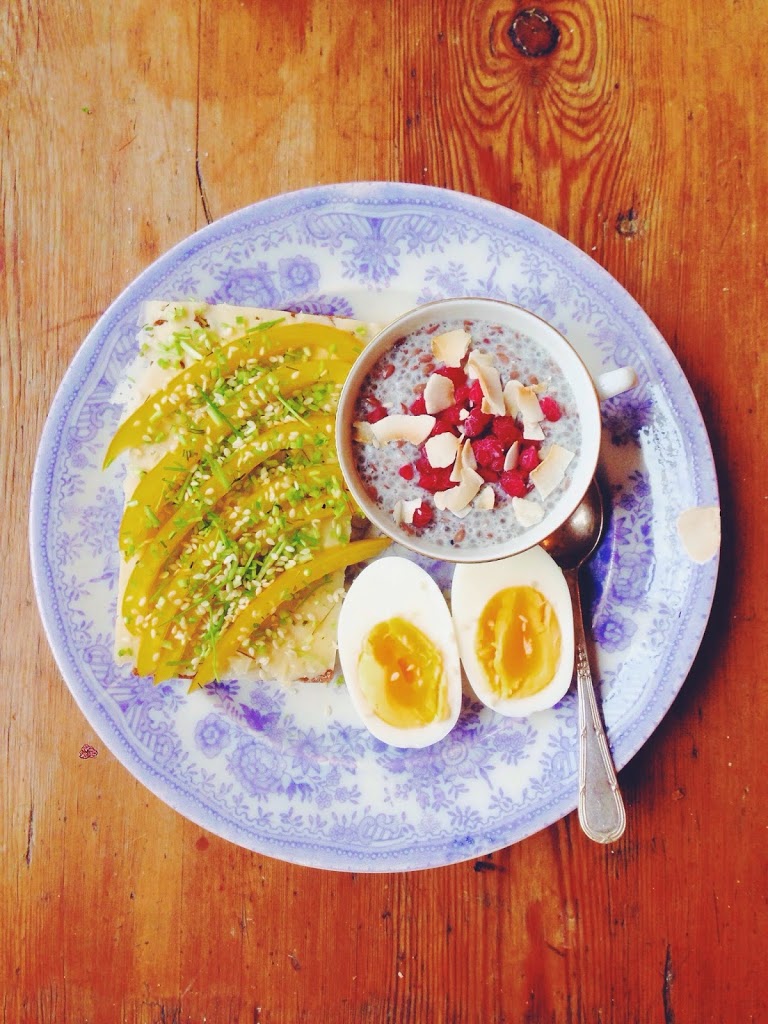 And some breakfast. Chia pudding with flax seeds. And eggs. And a crisp bread sandwich with cheese, bell pepper, chives and sesame seeds. You cant go all in all the time.
LOVE!