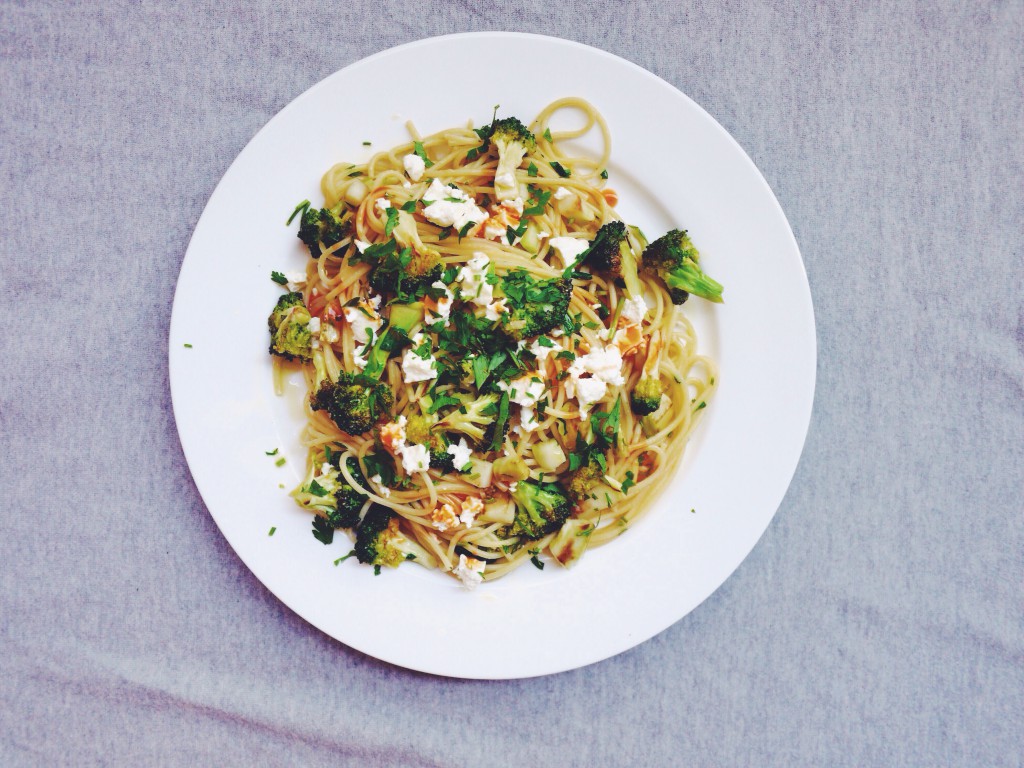 OK. Had pasta. Had cravings for pasta. Its so nice and easy. Found some broccoli in the fridge. Ill make a broccoli pasta in the kitchen I hate so much right now. Please bring me a new kitchen, and my knife and my spatula and my pots and like everything. PASTA!!!
PASTA FOR 2 PEOPLE:
Pasta for 2 people like spagetthi
1 small or one half of a big broccoli
2 cloves of garlic
4 knobs of butter or more I had more and it makes the pasta nice
1 tbsp olive oil
1 teaspoon hot sauce in the lack of fresh chilli
Parsley
Salt and pepper
Feta cheese
Chop and tear the broccoli in small pieces. Chop the stalk, its nice. Chop your garlic. Take a large pan, put on high heat and add olive oil and a little bit of butter.Add the broccoli and cook until its a little bit brown. Turn down the heat and add the garlic. Stir. Add a little bit more butter.
Cook your pasta. Do not overcook it. DO NOT OVERCOOK IT. Before you drain the pasta, take a mug and save some of the pastawater.
Take the drained pasta and add it to the broccoli and garlic. Add some more butter, olive oil AND HALF OF THAT PASTA WATER YOU SAVED EARLIER. Stir for your life. Stir stir. Add a bit hot sauce and some salt and pepper.
Chop some parsley and add that too. Serve with feta cheese and a glass of red wine. Thats what I would have done.
Puss och kram
Siri