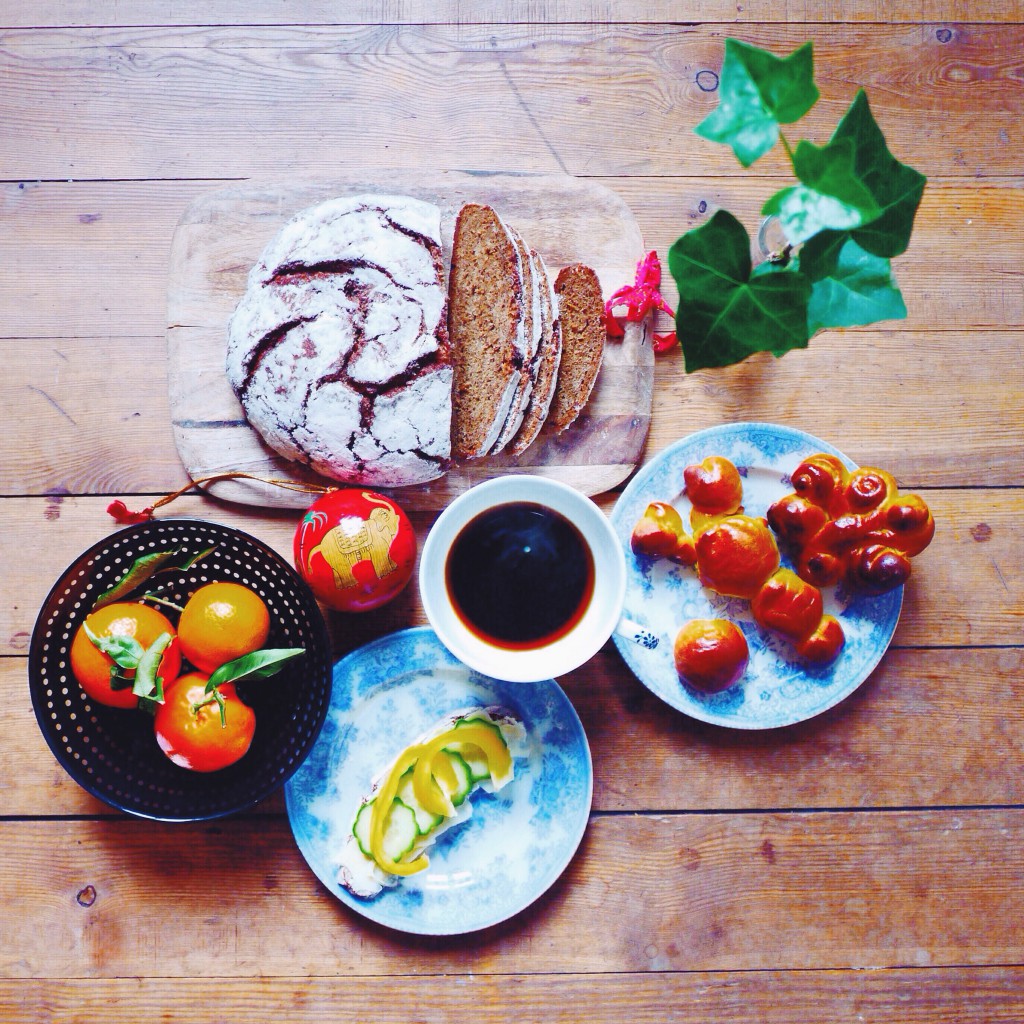 HI!
Went by my friend Camilla and her baby today. We had breakfast. Camilla got free(??) bread from Fabrique. It was amazing. With anise, fennel and orange (I think). So. Buy it. The bread I mean. It was so nice. I brought lussebullar and arranged the breakfast at Camillas and Ricardos kitchen floor who, by the way should be in more styling arrangements. The floor I mean. Camilla and Ricardo as well but now, I was talking about the floor. GREAT BREAKFAST ANYWAY!!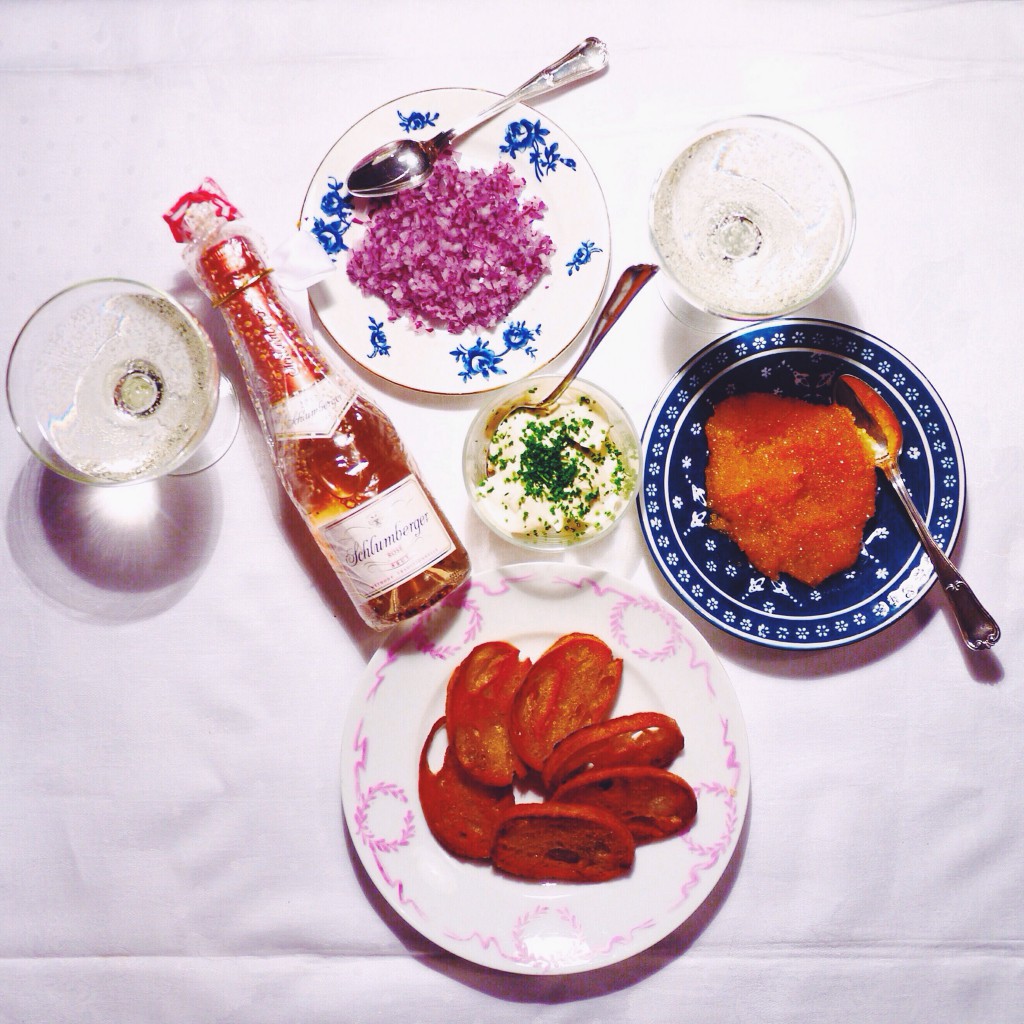 This is how we celebrate. With fish roe. The best ever. Pan-fry slices of white bread in too much butter than you think is necessary. Eat with fucking awesome finely chopped red onion, creme fraiche and bleak roe. And champange. We had sparkling wine. It was nice as well of course!!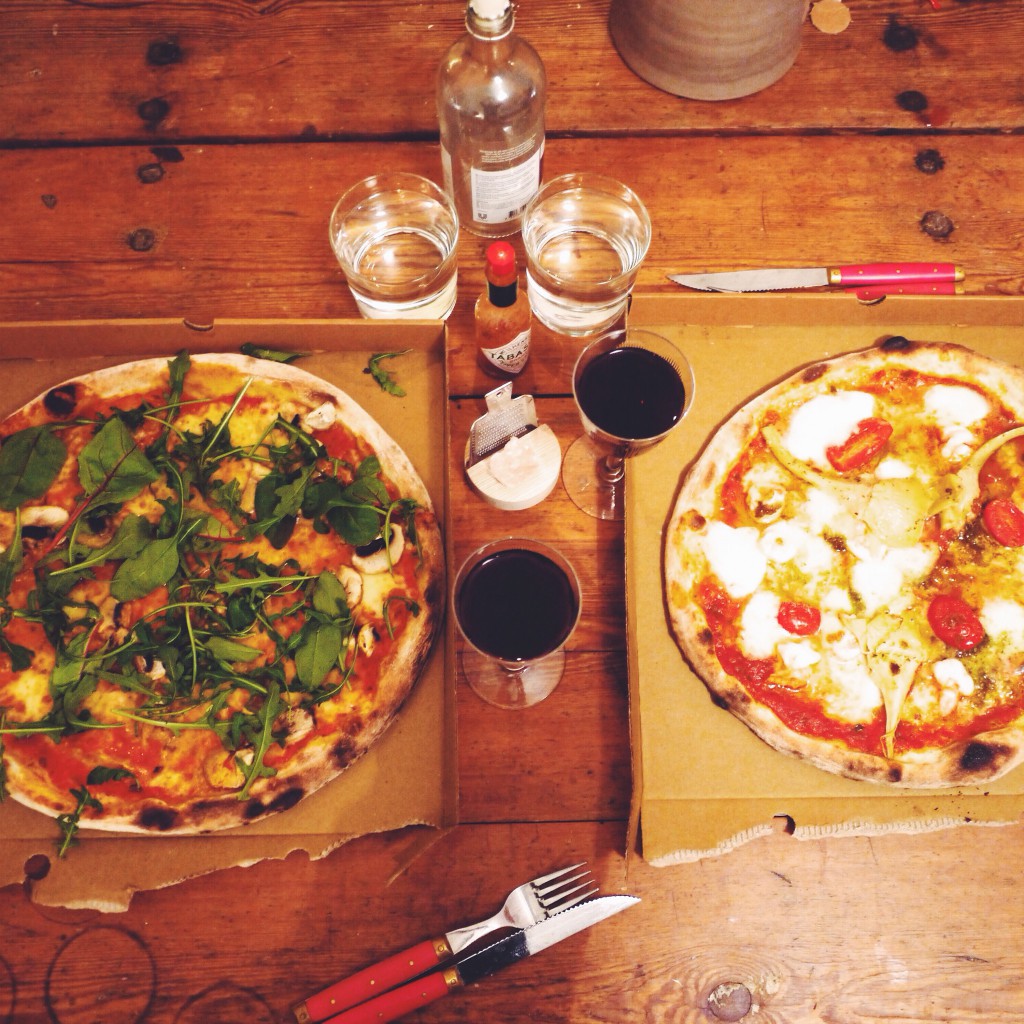 TAKE AWAY PIZZA NEVER BUY ARUGULA OR EXTRA TOPPING FROM YOUR PIZZA SHOP BUY IT YOURSELF IN THE SUPERMARKET LIKE ALWAYS HAVE ARUGULA, CAPERS, OLIVES, BASIL, SUN DRIED TOMATOES OR WHATEVER AT HOME.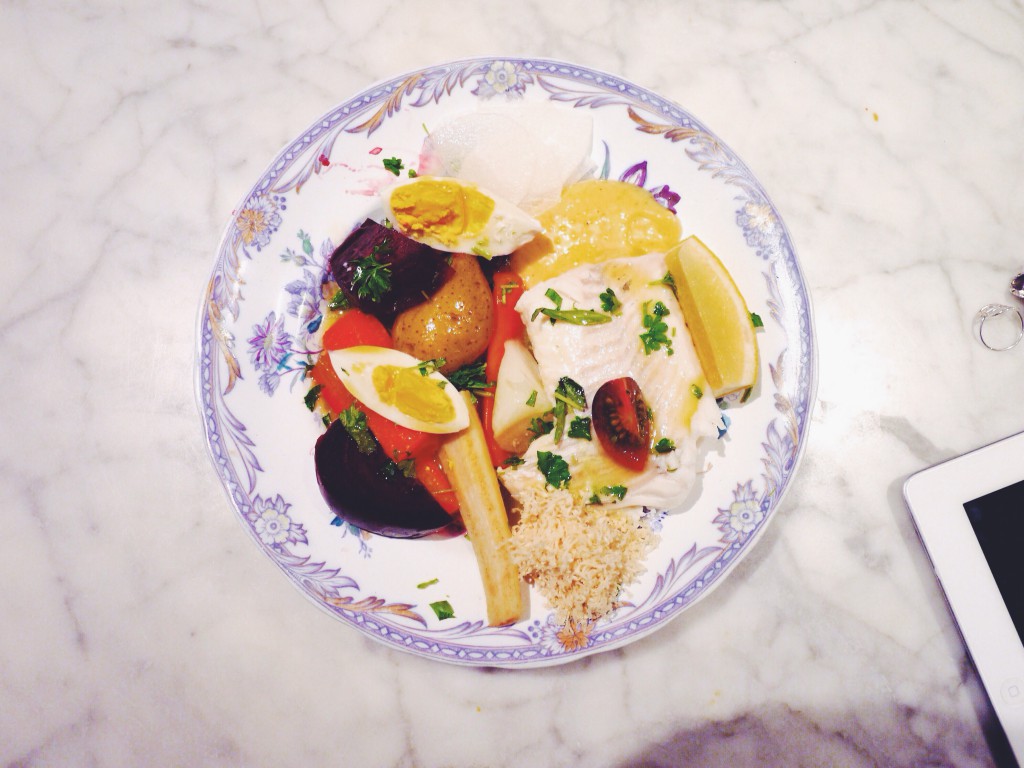 This is my family's parade dish (hehe). You know like in the 70s when everyone had one dish they made every time they wanted to shine. Or just to eat something that they liked very much. At those times  we ALWAYS make this: Cod aioli. With potatoes, beets, parsnips, leeks, horseradish, melted butter, lemon, egg, daikon and tarragon. ITS SO NICE!!!
Have a great Friday! Im gonna drink wine. and maybe dance!!!! Yes def going to do that.
PUSS