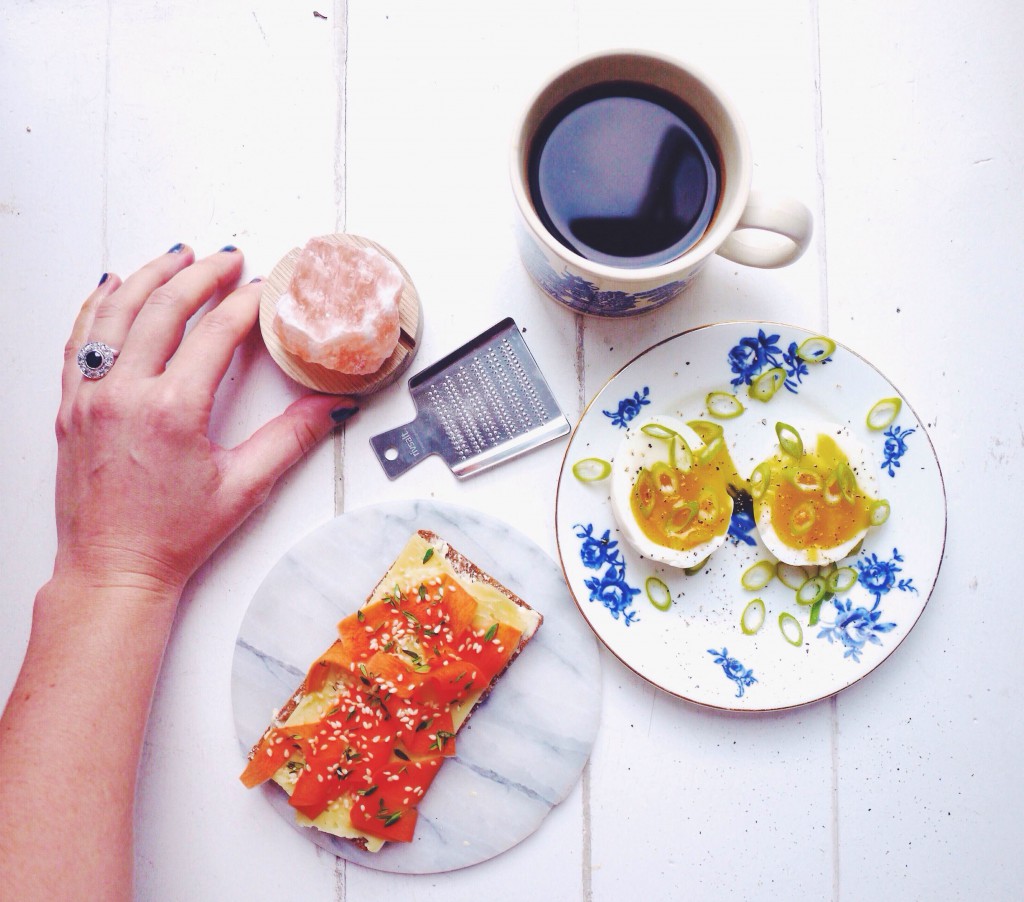 Woke up and had NOTHING in my fridge. So boring. But I need to clear it out now before Christmas. So. I just had to do something with the gifts that I took home from the supermarket. Pickled carrot! Thats nice. With some cheese. And thyme. OK Ill go for that.
Pickled things are good for you. If they can soak in there for a long time. I dont know how healthy this pickling is but I know two things: Carrots are nice, healthy and good for you. Carrots are also seasonal! And thats really good. Like, to eat asparagus now is not maybe the best thing to do. But you do as you like of course.
This is good. Thats all.
Btw isnt my rock salt divine. I love it. More Himalayan rock salt to the people.
1 carrot
2 tbs of vinegar (it should be light vinegar)
1 tbs of sugar
A pinch of salt
Combine vinegar, sugar and slat in a bowl and whisk until the sugar is dissolved.
Peel the carrot. When you have peeled away all the peel (?) CONTINUE to peel. So you get nice ribbons of it. Soak in the pickled juice. Soak for 5-6 minutes. Take up. Drain them a bit. Eat it on toast or crisp bread with cheese, thyme or cress! Have a soft boiled egg too.
This is how you boil the egg:
One egg
Water
A pot
A stove
A spoon
Put a pot (?) on with water in it. Put your stove on highest heat and bring the water to boil. When its boiling, put your egg on a spoon and gently put it in the boiling water. Start your clock AS SOON AS THE EGG IS  IN THE WATER. Boil for exactly 6 minutes, and rinse in cold water for like 2-3 minutes.
GOOD LUCK OUT THERE! Its only breakfast you know.
Puss